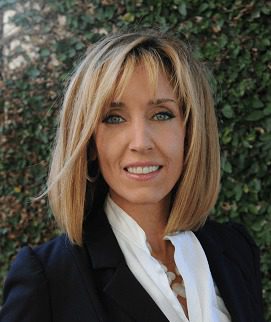 Amazon projected its first Amazon Go store would open to the public some time in early 2017. But more than six months later, the pilot store remains in beta testing, with many skeptics doubting whether the technology could ever work.
I'm a bit more optimistic on Amazon's chances. In fact, I believe it will work — assuming the company addresses the major obstacles facing this revolutionary approach to retail.
What Is The Store's Core Concept?
The guiding principle behind Amazon Go is not simply to reduce friction, but remove it from the brick-and-mortar shopping experience entirely. A customer opens the Amazon app on her mobile device, pulls an item from shelves, then walks out. No cashiers, and no need to wait in line at checkout — the app does it all for you.
Amazon refers to this combination of sophisticated algorithms and cameras as their "Just Walk Out" technology. It's something the company worked on behind the scenes for years, all culminating when its Seattle pilot store opened exclusively to Amazon employees in late 2016.
The first outlet was projected to open to the public in early 2017, but technical glitches and other issues delayed progress. Once Amazon Go eventually does open, though, extensive customer data borrowed from recently acquired Whole Foods stores will likely play a major role in easing the brand's growing pains.
Customers Are Reluctant To Buy Groceries Online
Online grocery shopping is on the rise around the world. Services designed to ship groceries or ready-to-cook meals directly to your door have grown tremendously over the last several years. But despite the evolution of online groceries as an industry, four out of five consumers still prefer to buy groceries in-store.
While many are willing to purchase groceries online, there are certain items consumers will probably always prefer to buy in person. They like to squeeze the produce themselves, and even if they know it's safe, there is just something "off" about receiving frozen foods in the mail for most people.
Admittedly, it seems counterintuitive that one can find the same level of freshness from goods ordered online when compared to the neighborhood grocery store. Even when the tomatoes at the supermarket are shipped from growers hundreds of miles away, there is still a notion that the store is somehow closer to the field than an e-Commerce warehouse.
Why Amazon Go Could Work
While Amazon's transition to this sales model is a risk, it could pay off because groceries are one of the hardest markets to tackle through e-Commerce channels. They won't be cannibalizing their own sales as much as attracting customers who wouldn't normally buy groceries from them.
Amazon is moving to become more than just a retailer; they want to be a lifestyle brand. Just look at Amazon's range of digital services, its branded electronics like Kindle and Echo, and the growing chain of brick-and-mortar bookstores. Amazon Go is just the next step toward interweaving the Amazon brand into our daily lives. It takes the traditional grocery store and "Amazon-ifies" it by making it as frictionless and user-friendly as possible.
It's Frictionless…And That's The Main Problem.
Amazon Go's checkout-free approach is a brave new world for physical retail. But with new opportunities come new challenges. One possible issue I already see is the potential for buyer's remorse.
Checkout at the grocery store can be a pain, but it's useful. The checkout line helps consumers regulate their spending. The process becomes less tangible and, as a result, seems less real to consumers when people don't have to see the total on a digital display and hand over their hard-earned cash.
Through our research, we've found buyer's remorse to be one of the primary causes of friendly fraud chargebacks in e-Commerce for that very same reason. It's reasonable to assume that the problem might follow Amazon into physical space with its cashless approach to shopping.
Balancing Friction In The Customer Experience
We think of transactional friction as something to minimize as much as possible, but having a little bit of friction in the process is a good thing. Friction forces consumers to take an extra second and think, "Do I really want this thing for the price I'll need to pay?"
If the answer would be "no," but they buy it anyway because they didn't take that extra second to think, that is a recipe for friendly fraud in the making.
This is a lesson that all retailers can take from the Amazon Go concept: friction in the customer experience is not something to eliminate entirely. Instead, friction is something to minimize to the point of greatest effectiveness. It's all about maintaining a delicate balance between driving away shoppers and encouraging customers to buy something they might not really want.
One possible way of addressing this need is to set an authorization threshold. In Amazon Go's case, the retailer could send a text to the user that will remind her of the current total once a cart reaches a certain dollar value. Or, it could allow users to create preset spending thresholds that would trigger a similar message. These are examples of "healthy friction" designed to keep the customer clued in on how much she is spending.
Amazon Go Will Reshape Retail
Whether it succeeds or fails, the arrival of Amazon Go is a watershed moment for retail as the first truly cashless environment.
If it works, I expect Amazon Go will fundamentally change how we conceptualize the retail experience, as well as retail channels. However, making this concept a success will depend on a massive reserve of customer data to refine the process, and addressing new problems as they develop, like preventing buyer's remorse chargebacks.
I wouldn't count on Amazon Go stores popping up in every city across the country anytime soon. But once the kinks are ironed out in the pilot store, the cashless experience promises to be less of a possibility and more an inevitability.
---
Monica Eaton-Cardone is an entrepreneur and business leader with expertise in technology, e-Commerce, risk relativity and payment-processing solutions. She is COO of Chargebacks911 and CIO of its parent company Global Risk Technologies.