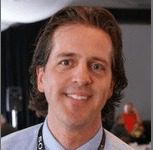 It's a constant struggle for retailers to protect margins. If it's not global macro-economic concerns, it's unseasonable weather, intensified competition, multichannel conflict and inefficiencies, increased theft or any number of countless other causes. In response, many retailers have responded with short-term fixes of reducing staffing coverage and labor costs, but in doing so, have created long-term unintended consequences.
Professor Saravanan Kesavan and a team of researchers at the University of North Carolina's Kenan-Flagler School of Business recently published a paper that considered the case of a large Midwestern department store chain that changed its operational models to include a self-service fitting room. The research findings illustrate the need to complement value and intuition with hard data in making decisions to optimize retail store operations.
Leveraging an analytics platform, the retailer knew sales were expected to rise $12 for every person entering the store, and that sales should rise by an additional $6 for every shopper entering the fitting room area — the initial expected value of every shopper to the fitting room area was $18. Historically, fitting room visitors were 25% more likely to convert.
Fitting rooms were, and still are, great dividers of buyers from browsers.
However, in a new self-service model, fitting rooms suddenly performed quite differently. When faced with queues, shoppers ignored quantity limits allowed in the fitting rooms — the presumption being once they finally got to the fitting room, they didn't want to risk having wait in another queue to try on different sizes or styles. Of course, more items subsequently meant longer times in the fitting room, which naturally lengthened the queue, magnifying the problem.
In an interview with the UNC Kenan-Flagler News, Kesavan summarized, saying, "In a congested self-service environment, rational customers — well-behaved customers — actually act in ways that make the condition worse. So, congestion begets congestion."
Just as important, the retailer found its most popular styles, in its most popular sizes, "stuck" in fitting rooms and not merchandised on shelves and racks, and therefore generally not available for purchase.
Crunching the numbers, Kesavan's researchers found that store sales volume had an inverted-U shape relationship with fitting room traffic, with sales diminishing as more customers entered the fitting room area and eventually becoming negative.
Sales Associates (And Labor Costs) To The Rescue
Kesavan's team proposed to the retailer that it add staffing to the fitting room, and the initial test showed immediate impact. Increasing labor in the fitting room by one person increased transactions per hour by 12.55%, and increased sales per hour by $399.55, or the equivalent of a 15.98% increase in sales per hour for the entire store.
With a wage rate of $15 per hour, it was easy for the study to show the profitability an increase of labor in the fitting room area would provide. Armed with the data, the retailer independently deployed a pilot program in a subset of 10 stores. When results showed an uptick in conversion of 2.1%, all stores were advised to increase labor in their fitting rooms during peak hours.
Looking Forward
A long-held truism in retail is that conversion falls during peak traffic hours, resulting in lost sales opportunities — it's the inherent danger in being understaffed. Yet, reducing labor cost to an optimal level is paramount for retailers facing resource constraints and heightened competition.
However, in-store analytics solutions have the power to illustrate that all labor is not equal. While wages might be the same, the marginal return of its allocation varies tremendously.
Kesavan's research showed — for this particular retailer and its stores — a higher marginal impact of an additional fitting room employee compared to that of associates in other areas of the store. Put simply, the retailer could get a bigger bang for the buck at the fitting room than in another area. Data like that makes staffing allocation easy.
As retail analytics platforms become widely deployed across all segments of retail and the Internet of Things (IoT) empowers the collection of data over myriad sources and streams, retail professionals have both the tools and information to understand their shoppers and their shopping behaviors. With better insights comes better decisions, and where retail art intersects with retail science, benefits accrue to both retailer and shopper.
---
Ray Hartjen is the Director of Content Marketing and Public Relations for RetailNext. In his role, Hartjen creates and socializes inbound, content marketing strategies and oversees development of online and offline collateral, including E-books, blog posts, press releases, case studies, solutions briefs and more. He also develops and executes public relations strategies to support core content marketing communication strategies and key corporate initiatives.