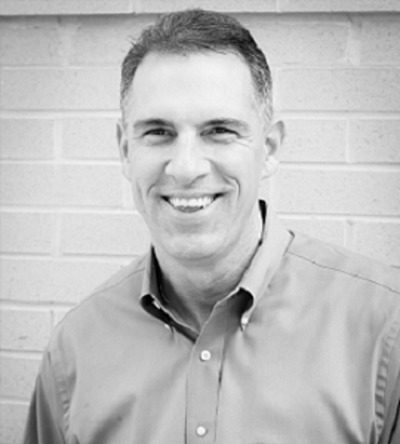 The COVID-19 pandemic changed consumer behavior patterns seemingly overnight. Knowing this, in preparation for the make-it-or-break-it holiday shopping season, brick-and-mortar stores must evolve and adjust their strategies in completely new ways. But while catering to the new needs and wants of today's COVID-era consumer, businesses would do well to remember the adage: "Don't throw the baby out with the bathwater." It's equally important to hold fast to some tried and true tactics to keep existing loyal customers.
Studies show that loyal customers are more likely to make repeat purchases, which ultimately drives revenue. According to a recent report by InMoment, 60% of customers make more frequent purchases from brands to which they are loyal. The same report also found that 77% of consumers have maintained relationships with specific brands for more than 10 years. Loyal customers will keep coming back, so businesses must foster those relationships even as they navigate these unprecedented times and enter a crucial revenue period.
There are several ways brands can keep their loyal customers coming back, including exceptional service and loyalty and rewards programs. But the first step, before marketers consider how they'll maintain this customer loyalty, is to examine the latest consumer data in order to understand key shifts in their customers' behavior.
Just how can they do that? To illustrate, here are a few examples of how retailers are using location intelligence to better inform their company's customer retention strategy this holiday season:
Start With Competitive Intelligence
While it may seem counterintuitive to look at your competitors and their customers, competitive marketing intelligence can actually help retailers get a better sense of their customers' complete journey. Take for instance insights into where else they frequently shop. By examining this type of data, retailers have a new opportunity to uncover emerging shopping trends and consumer behavior patterns.
Companies can then use this market research to adjust their business models and practices — for example, an analyst might find that a brand's most loyal customers are now more apt to visit fast-food restaurants when they used to patronize popular casual dine-in restaurants. An insight like this indicates that these customers not only value convenience but seek to avoid unnecessary social contact. Armed with these insights, retailers can then use this information to determine how they can provide more "convenient" options — such as BOPIS (buy online, pick up in-store), curbside pickup, or even same-day delivery — to their loyal customers.
Find Co-Marketing Opportunities for Loyalty Programs
Loyalty programs are considered among the best tactics for building customer retention, as they can help increase purchase frequency. However, almost every retailer is already doing this — for retailers to truly stand out, they need to get creative with their program offers by creating co-branded loyalty programs. According to a recent Deloitte report on COVID-19 and customer trust, teaming up with alliance partners or even competitors can help companies put their resources to good use.
Using location intelligence, brands can identify their customers' other brand affinities and discover which companies would be best to partner with for a co-branded loyalty program. When identifying potential co-marketing partners, however, retailers must make sure that their customers are frequent visitors to partner stores. This ensures that loyal customers will be able to use their program rewards or offers with both brands equally.
Inform Customers About Product or Service Offerings
As part of any customer retention strategy, companies should look to offer complementary products or services in tandem with their main product (also known as cross-selling). Are there upgrades to products or services that companies can offer to existing customers? Brands should consider upselling to engage loyal customers, a strategy that involves taking a current version of an existing product or service and offering customers the chance to purchase an upgrade. The best way to determine complementary products and upgrades is to understand what your customers are interested in — insights from location intelligence can provide the information businesses need to create personalized ad messaging and creatives.
Reach Your Customers Through Digital Channels
It isn't enough, however, to just determine their interests; brands must also get the word out. Chances are your customers are now spending more of their time at home. Brands can use location intelligence to reach these customers who ordinarily would have visited their stores pre-COVID-19. Do your customers own smart TVs or spend a lot of time on their mobile phones? If so, consider increasing product awareness with connected TV (CTV) ads and mobile ads.
As states reopen, and if your customers are venturing out, try digital out of home (DOOH) ads, or implement an omnichannel advertising strategy to inform them about your product offerings. As customer behavior changes, so must your targeted outreach strategies. Now is the perfect time to engage your existing customers in new ways.
Building Customer Retention Post-COVID
While their habits may have changed, in a post-COVID-19 world, it's still important to maintain relationships with your existing customers. Rethinking customer retention strategies is one way retailers can increase customer trust, maintain customer engagement and build brand loyalty. Customer analytics give brands the insight they need to understand the evolving behavior of their most dedicated customers…and can be the secret weapon in winning their business again this holiday season.
---
Jeff White is the Founder and CEO of Gravy Analytics. He is passionate about building disruptive technologies that have large applicability to change industries. Prior to founding Gravy Analytics, he founded several companies and led them to successful exits.