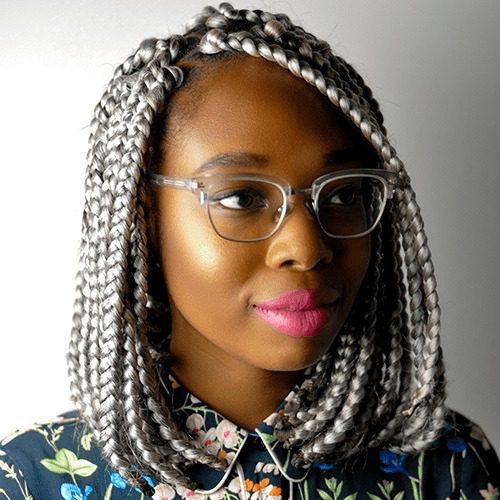 Being the owner of an up-and-coming brand does not come without its difficulties. The challenges of growing a business may not have changed much over time — everyone wants to gain business knowledge, increase their distribution channels, boost brand awareness and have a support system to help push them further and grow their business — but what has changed is how we go about finding the solution to these problems today. Thanks to new technologies, we have ample access to the community around us, which in turn helps businesses become smarter and get results faster.
The aspect of community is something already so prominent in our day-to-day lives. Consider this: how many people (friends, family or otherwise) do you come into contact with each day? How many people are you relying on for advice on where to travel next, information on how a new gadget works, some sort of personal service (we all get our hair done), etc.? Now think of how that number of people has grown since the introduction of online forums and social media platforms.
The idea that you can tap into a community of experts from anywhere and at any time (and that your community has effectively grown tenfold from what it was, say, a decade ago) has also become increasingly important within the world of commerce. When it comes to your business, the connections you make drive conversations that not only lead to a wealth of invaluable information but to potential partnership opportunities as well.
Retail today is supercharged by community-based, online platforms. Whether you're reaching out to your consumers on Facebook, being reviewed by them on Yelp, or asking for advice on sites like Quora, you're using your connections and tapping into your community to gain access to information that will better your business and help you move forward.
Grow Your Business
Much like we've come to rely on our social networks for recommendations, information or simply to connect, you may at some point during the course of your business find yourself needing to turn to someone within your network of like-minded business owners for help. We've seen it with brands like The Bear & The Rat and Bowser Beer, two companies from opposite coasts that connected through Hubba and saw an opportunity to work together.
Rather than starting from scratch, they were able to create a co-marketing campaign that served both to help them penetrate one another's respective markets, and allowed them to act as a trusted voice to their respective consumers. While this may not be the case every time, having the opportunity to tap into your community's knowledge base for insights and partnerships can prove to be invaluable over time.
Share Your Story
Research shows telling a brand story that resonates with consumers results in a purchase 55% of the time. However, as any business owner knows, positioning yourself in front of the right consumer can be hard, unless you have the help of the right influencer — one who's willing to share your story and recommend your product to their band of trusty followers.
After noticing a considerable lag in sales, and determining that her product's visual branding needed to change, Kelly Ison, co-founder of Einstein Pets, found that turning to her network of blogging friends played a key role in getting word of her new and improved product out on social media. Thanks in part to their combined efforts, Einstein Pets found a 200% increase in sales last year.
Get Smarter
Sometimes the most difficult part of being a business owner is the fact that you simply don't know what you don't know. Looking towards other brands and hoping to mimic their paths to success can be somewhat intimidating. Feeling as though you have a community of like-minded entrepreneurs that you can turn to for support, advice, and to share resources with is important to growing as a business owner, big or small. Platforms like Quora, Reddit and now Hubba Groups all make connections and collaboration easier than ever — with so many people coming together to share their knowledge and experiences, and all working towards the same goal of growing their business.
In recent years, technology has been a huge catalyst for change within the retail industry. Being able to connect with other businesses through community-based social platforms has allowed entrepreneurs the opportunity not only to learn from one another but to work with each other as well. When thinking of the disruption of retail, more and more we will have to think of a community banding together, using the connections found at their fingertips to grow their businesses and drive commerce.
---
As Hubba's Millennial Retail Expert, helping brands connect to the world's largest consumer demographic is where Dayana Cadet thrives. With 5+ years' experience working in many different aspects of luxury retail, Cadet has seen first-hand how her generation has evolved into the mobile-first, omnichannel consumers they are today. Being one such consumer, she has an especially keen eye on emerging retail trends as well as what approaches are most effective when speaking to Millennials.