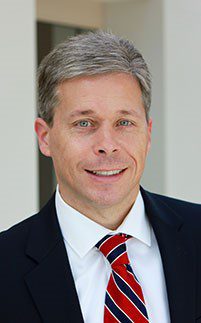 With the rising number of positive COVID-19 cases throughout the United States, the "most wonderful time of the year" is becoming the "most dangerous time of the year" for retailers and their customers. After an already difficult and trying year, what do they need to know to keep their employees and customers safe while keeping their doors open? 
First, as a bit of comfort, retailers should be aware that in many states, including Ohio, Iowa, Kansas, Louisiana, Missouri, North Carolina, Oklahoma, Utah, Wyoming and Georgia, legislatures have passed laws shielding retailers and other business owners from civil liability where customers claim they were infected by the COVID-19 virus while shopping at a retailer's store or entering a business.
Generally, this protects the retailer from civil liability so long as there is no evidence the retailer acted with gross negligence or with reckless or intentional disregard regarding the potential for exposure to COVID-19. In other words, if retailers take reasonable precautions to protect their employees and customers from COVID-19, they will be entitled to immunity. However, knowing what precautions to take can be difficult.
Retailers must be sure to understand what is expected of them by their state and local governments and be sure to comply with any rule, regulation, or order in place. Sometimes, what the state requires and what the local government requires may appear to conflict. In these cases, retailers should always err on the side of caution and implement whichever guidelines are strictest.
Retailers should also post warnings and notices at every entrance of their store clearly explaining the guidelines for shopping in the store, and refer to the government orders that mandate such guidelines. Further, the notice should also include language explaining that, although the retailer has employed safety guidelines, it cannot guarantee against the inherent risk of contracting COVID-19 from areas open to the public and that the customer assumes any risk by entering the premises.
In Georgia, for example, businesses that provide a written warning enjoy a rebuttable presumption that any person who may try to sue for exposure to COVID-19 assumed that risk by entering the store. The suggested posting in Georgia states "Under Georgia law, there is no liability for an injury or death of an individual entering these premises if such injury or death results from the inherent risks of contracting COVID-19. You are assuming this risk by entering these premises."
In addition to what may be required by state or local regulations, retailers should also employ additional safety measures as shopping crowds get larger. OSHA provides a number of suggestions on how to keep employees and customers safe from infection. First, retailers should have a cart cleaning station at the entrance of their stores. This could either be a self-service station or be staffed with a single employee whose job is to sanitize carts and ensure only clean carts are being used by customers entering the store.
Second, retailers should encourage the use of self-checkout kiosks where possible. This reduces interaction between customers and employees. Where self-checkout kiosks are not installed or it would be impractical to have customers only have the self-checkout option, retailers must include signage on the floor showing customers where they must stand while waiting in line. These signs should be at least six feet apart and clearly marked. Where possible, retailers should also consider using ropes or other separators to keep customers safely distanced in line.
Other useful ways to keep customers safe while encouraging them to shop is to utilize curbside and in-store pickup. Customers can shop, select and pay for items online and then pick them up at the store. With curbside pickup they will not even have to leave their cars, and their interactions with staff will be limited to the one employee who brings their purchased item(s) to the car.
Even where curbside pick-up is not possible, having a designated pickup area in the store, ideally by an entrance or exit, cuts down on the time the customer is in the store and the number of people with whom the customer will need to interact. Also, for smaller retailers who do not have the resources for an extensive online shopping presence, allow customers to call ahead and place orders over the phone. This is perhaps not as efficient as online ordering, but it still allows wary customers the chance to shop while avoiding large crowds.
Retailers must not forget the safety of their employees either. When making schedules for staff, store managers must be mindful to make sure the employees are receiving sufficient breaks to wash hands and to take some time to go outside or to another safe area to remove their masks for a brief respite. Additionally, enough employees should be scheduled to work so that there are always employees available to routinely clean the store throughout the day.
Lastly, it is important for retailers to document their policies regarding face coverings, cleaning, social distancing, number of people allowed in a store at one time and any other policy put in place to prevent exposure to COVID-19. Retailers should have a plan in place for responding to a positive COVID-19 test received by one of its employees or a customer if it is reported.
Specifically, retailers should be aware of and comply with the U.S. Centers for Disease Control and Prevention's Interim Guidance for Businesses and Employees, which contains steps for employers to follow upon learning of a positive test. Additionally, these policies must be enforced and taken seriously, as having policies that look good on paper — but are knowingly being ignored — could lead to a finding of gross negligence or intentional disregard for the safety of customers. 
With warnings from health care experts concerning the rapidly increasing number of COVID-19 cases, this is a scary time for retailers who are trying to keep their employees and customers safe. It is also a scary time for customers who are fearful of being exposed to the virus and are hesitant to venture outside of their homes to shop. Thus, it is important for the customers to feel that the retailers are taking their safety seriously, which will hopefully encourage the customers to shop.  
---
Kevin L. Murch is a partner at Perez & Morris LLC in its Columbus, Ohio office and is the chair of its Commercial Litigation Practice Group. As part of his practice, Murch routinely defends retailers and restaurants in litigation and also advises them on risk management and litigation avoidance.