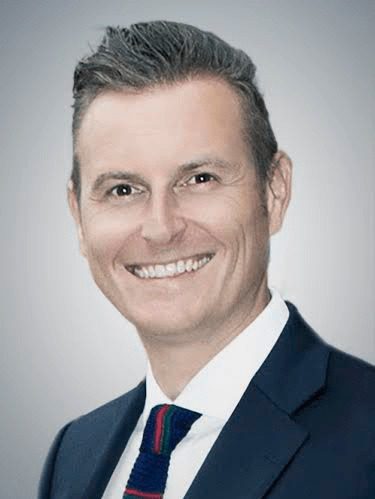 I had the pleasure of attending the National Retail Federation big show, NRF16, as well as the show in 2015. It was a fantastic event, and I enjoyed live-tweeting my experience. As I reflect on my time there, I've noticed an evolution in the retail industry.
For example, in 2015 there was a conference-wide focus on making the store more digital. In 2016, the focus shifted to how everything is influenced by the data revolution. Every brand and every retailer must become data ready — it will be the heartbeat of the industry going forward.
With this in mind, here are the key themes I see driving the data revolution in retail:
Big Data Is Big, But IoT Is Massive
The digital economy thought big data was a big opportunity to change the market. This is still true as big data is adding a new dimension to understanding customer behavior or predicting supply chain risks, for example. But data generated by the Internet of Things (IoT) is leading to a massive revolution.
During his keynote at the Consumer Electronics Show, Samsung CEO Jong-Kyun Shin said that by 2017, nearly all the company's devices will be connected to the Internet — which includes everything from air purifiers to smart TVs. Both the volume and formats of IoT deployments are on the rise, and the industry is creating new models to capitalize on that information and uncover valuable insights.
Retailers will have to ask themselves how they can make all of this data work for them. I see two main categories of connected devices in the retail space: those directly connected and those that are indirectly connected. RFID (radio-frequency identification) is a way to track things indirectly and is growing in retail deployment.
At NRF, Intel's booth was showcasing how they help Levi Strauss identify where products are physically located within the store and where they actually belong, which provides a real-time understanding of the store's inventory. For Nordstrom, RFID-enabled foot scanners inform associates which shoe sizes are available in store or need to be ordered.
Customer Segmentation In The Age Of The Connected Customer
Everyone claims the customer is the focus, but there are still challenges. A large portion of people I talked to during NRF were buzzing about "how to make more out of high-value or premium customers." I think these two assets are worth reading: Gartner's Magic Quadrant for Customer Data and information on how to achieve a total customer relationship.
There is a lot of chatter about omnichannel and how retailers leverage a variety of channels in a customer's shopping experience. My perspective is that omnichannel is dead. Just ask your customer. Clients don't think in terms of channels. Marc Rosen, the Executive Vice President and President of Global e-Commerce for Levi Strauss & Co., recently told an audience of retailers: "The word 'omnichannel' will go away. Consumers don't know and don't care about these concepts."
This will increase the need for a seamless customer experience, based on all interactions and customer transactions. Connecting the dots between key information about customer, product, supplier and locations becomes the new currency in the age of relationships. Read more here or listen to people who have done it.
For example, Troy Barker from Murdoch's Ranch & Home Supply recently shared insights about the digital transformation to modern retail. Troy said, "Focus on the customer, not on the channel." Creating a consistent customer experience everywhere needs customer focus, but also the adoption of new touch points. Store-driven thinking cannot be transformed into online models or vice versa.
"Data is core to our success," said Troy, who has brought 80,000 additional products to Murdochs.com. "Becoming a modern retailer is a company-wide mind shift. All departments must be engaged and committed to having a customer mindset. You have to be prepared to make the investment (dollars, resources and time) and select the right technology partners to standardize data across the business."
Data is at the center of Murdoch's strategy, and they are counting on a new data management platform to help power its personalization efforts, particularly for its online customers. In this interview during NRF, Troy discussed how they are using data to build better customer experiences and relationships.
Don't Be Afraid Of Data Governance
Data governance is critical to this process. Governance what? Marketing leaders are not seeing that governance is attractive and relevant to care about, I know this from my own experience as CMO. What it means is defining things like, what is our definition of customer? How do we define prospects and customers? Which customers are the high value customers? Which are the key persona, which are key households? Which campaigns and budgets should we allocate to them?
Data governance means establishing standards and processes to make people do the right things right. In this area retail has to catch up and can learn from other industries. A lot of talks showed that there is a lack of rules, policies and processes. The clue is, many business people do not call it "governance." Some even are scared by the term. This eBook, Just Enough Data Governance, is a good read to get started.
Being in the space of brands and retailers — and in IT — these trends show one clear thing: data can be a retailer's best friend if it's used strategically. It can be the best asset for understanding your customer, no matter what product or service you're selling. However, it must be considered from a strategic level.
Every customer I have talked to recently has made it clear that establishing a data-driven approach required a shift in their organization's mindset from the top down. It's not enough to create the right infrastructure and hire a chief digital or chief data officer. For retailers to become data ready, executive buy-in is key and how you go about it is likely to make or break your brand's viability in this evolving industry.
---
Ben Rund is Senior Director of Product Marketing, Information Quality Solutions, Informatica. His experience is built around all disciplines of communication such as Journalist, PR Consultant, Corporate Marketing, Field Marketing and Product Marketing. As CMO of Heiler Software, Ben helped to build the MDM for product data market and positioned Heiler Software as the leading PIM vendor. For Informatica Ben leads product marketing for Information Quality Solutions which includes Master Data Management, Catalog Procurement, Data Quality and Data as a Service. His passion is focused on the return of information. Projects like www.pim-roi.com and his listing as a top omnichannel influencer complete his expertise in the enterprise information management world.