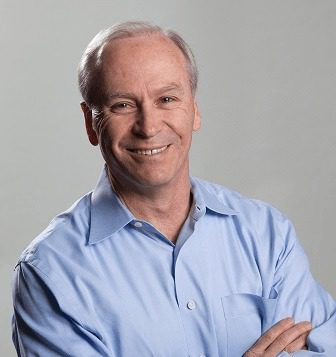 As consumers shift their attention to mobile devices, marketers are doing the same with their media spend. But to measure their return on that media investment, they need the ability to link first- and third-party data to mobile devices so they can be sure they're reaching the right people and, ultimately, tie ads on those devices to actual sales data.
This calls for a mobile data management platform (DMP), which uses a persistent match key to link target audiences across multiple screens — and all of the data known about them. And behind any good DMP platform is a smart data strategy. However, many marketers admit they have no strategy behind their DMP and they know it's holding them back.
It's been proven that data-driven strategies are better than those made from the gut or even from past experience. More commonly, however, marketers rely on trial and error. They do things the way they've always been done, and it's not because they don't realize there is a better way. It's because they aren't sure exactly how to go about it.
Marketers point to fundamental challenges that stand in the way of implementing a data strategy. For starters, there's the question of when to use third-party data versus your own customer relationship management (CRM) data, and how or when to combine the two. Some marketers have never collected first-party or CRM data, so they don't even have a base of known facts about their audience.
To further compound matters, there are numerous third-party data providers out there, all claiming to have the best resources. How do you choose?
Define Your Objectives
First, start with your objectives. The data and techniques used in mobile marketing differ based on the objectives of the campaign. Your objectives determine what data to use — and how to analyze it in order to identify your target audience. As an example, if your objective is prospecting, use data that's suitable for look-alike modeling. If you're trying to push your best customers through the funnel, use first- or third-party purchase history instead.
Select A Data Provider
The next step in building a data-driven marketing platform is choosing the right data provider for your particular strategy. Be wary of data collection methodologies and insist on transparency in how a third-party provider gathers and cleanses data. This is crucial, and here's why:
If you collect customer gender data during one marketing program and e-mail addresses during another, stitching these two files together can result in what we call "dirty data." Find a third-party data provider who can pull from reliable sources to create a relatively clean file.
Remember, however, thatthere's no such thing as 100% accuracy. Instead, look for the highest level of accuracy from a provider who is able to pull from a multitude of reliable sources such as credit card data, frequent shopper data and financial data to create a clean file of prospects. But accept the fact that 100% accuracy is unachievable.
With your trusted data provider on board, it's time to activate your strategy.
Target Precisely, To A Point
Precision is important but if you go too far with refining your target, depending on the price point of the product being marketed, you may end up with an audience too small to make an impact on sales.
As an example, say a marketer of $50 sunglasses wants to target fathers aged 25 to 34 who drive a convertible and wear a certain brand of sunglasses. If the resulting audience is too small, it will be difficult to drive meaningful sales. There's simply not enough reach.
Example:
A score cut is the way we rank audiences. When defining your target, you score the overall U.S. population from 1 to 999, based on how well they align with your criteria. Let's say you're a CPG company and you're trying to come up with a score cut of 990, which might be everybody who bought a certain brand of your soap within the last month at one of four stores.
A score cut of 990 can result in a tiny audience, which ultimately means a tiny potential sales lift. If your goal is to drive sales, you want to reach an audience that's large enough to make the intended impact at the cash register. So, instead of targeting only those customers who bought your brand of soap, also include non-brand loyalists and you'll have the opportunity to kick a competing soap brand out of the shopping cart and replace it with yours. Keep the score cuts at a reasonable level, and you can maximize sales lift.
Resist The Temptation To Rely On Location
One of the biggest misconceptions in mobile marketing today is around the use of location. Some marketers build their entire mobile data strategy on consumer location, yet it's just one piece of the puzzle.
Consider, for example, a dog food brand that targets everyone within 100 yards of a pet supply store. The company will end up serving ads to cat owners and non-pet owners, resulting in wasted impressions. That's the risk of building a data strategy on location alone.
Instead, use data that specifically targets known dog owners within one mile of the pet supply store. This combined use of data and location is called a "hyperlocal" strategy, and it ensures a campaign that reaches the right people, at the right time, with a relevant message.
Ultimately, it's all about strategy. With a strong data management platform built on a smart strategy, mobile marketing becomes a powerful tool for driving sales and most importantly, measuring those sales at the cash register.
---
Tim Jenkins is the CEO of 4INFO and a seasoned Silicon Valley veteran with more than 25 years in executive roles at tech companies including Apple and Stratacom (acquired by Cisco). At Apple, Jenkins was responsible for developing the education business division in Europe. Employing a unique channel and product strategy, he helped this division grow to over $500 million in annual revenue. While at Stratacom he was a key player in the company's global expansion, entering 11 new major geographies in Europe and Asia as Stratacom grew to more than $250M in revenue.