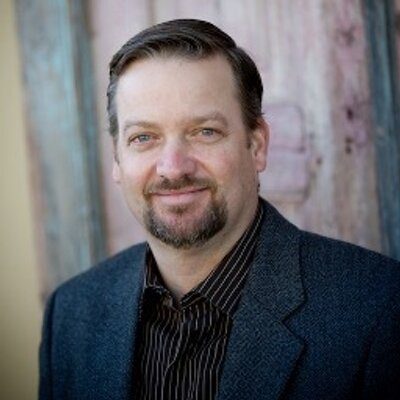 Without question, the COVID-19 pandemic proved to be quite a disruptor for retailers, as in-store sales dropped and other options, like ecommerce and buy online, pick up in-store (BOPIS) surged. With these sweeping shifts in consumer needs, retailers relied on data more than ever to quickly position themselves to create the kinds of offerings and experiences that consumers expected during this unprecedented period.
The question of when — or if — a return to normal is in sight is still being pondered. Even with new vaccines potentially coming on the market in the months ahead, it's likely the trends we've seen in 2020 will continue into 2021. With that in mind, here are three predictions for retailers in the coming year.
Real-time data is the key for 2021. With consumer shopping more disjointed than ever before, retailers can find a competitive advantage in a robust omnichannel experience informed by consumer behavior across channels. Businesses that can identify customers' needs and preferences and meet them in the moment will pull ahead of the pack.
One such area where on-demand data can help retailers is inventory. Retailers that have not invested in hyper-localized demand-sensing analytics using real-time customer data with POS data to plan inventory capacity will be challenged to meet customer expectations in 2021. With so much purchasing occurring digitally — and across multiple channels — it's more critical than ever to have real-time data that can inform intelligent demand sensing and inventory visibility. Having data integrated across departments will prevent significant losses when there's a disconnect between customer demand, availability and supply chain statuses.
CPG will thrive with D2C. Consumer packaged goods companies have traditionally reached their customers through retail stores and e-commerce sites. Most of the storied, recognizable CPG brands will take a page from the Warby Parkers and Allbirds of the world and remove the middleman and go direct-to-consumer to thrive in these unpredictable times.
D2C companies differentiate their brand experience with education, personalized experiences, and one-on-one support, and the pandemic has given the sector a clear boost. A recent study found that only 22% of D2Cs surveyed experienced a sales decline. Further, the only two categories that experienced a decline were electronics and gadgets and — not surprisingly — travel and leisure. There's no time like the present to reap the rewards of D2C marketing.
Utilizing a robust customer data platform (CDP) can position retailers to quickly pull together apps and open up new D2C channels to show consumers where and how to buy their favorite brands.
The auto industry speeds to digital. In 2020, dealers had to switch gears with what historically has been a complicated relationship with the internet and fully embrace online automobile purchases. One study found that 61% of consumers were open to the idea of purchasing a vehicle online after the pandemic began, compared to 32% before the pandemic. Additionally, demand for new vehicles is high, with many people moving to car-dependent suburbs and commuters not feeling comfortable yet taking public transportation.
With dealerships and showrooms closed or drastically limited by the pandemic, the auto industry will represent one of the most impressive digital adaptations in the next year. And refined, accurate customer data will help the industry further adapt to a model that is more heavily reliant on an online experience. We expect automakers to access customer data to improve online functionality, with the goal of leveraging digital retailing channels as platforms for product discovery, research, configuration, pricing, purchase and more.
Conclusion
While 2020 proved to be a nearly impossible year to forecast, the ongoing challenges created by COVID-19 will certainly continue into the coming year. As a result, the pandemic has deepened retailers' reliance on the kind of customer data that will continue to inform decisions and inspire innovative marketing campaigns. With access to a broader set of customer data, retailers can get a richer and more holistic understanding of their customers, their customers' buying preferences and how best to reach them. And as retailers continue to navigate this unprecedented moment in history, that data can help set them up for success regardless of what the future may hold.
---
Tom Treanor is the CMO for Treasure Data, a leading enterprise Customer Data Platform (CDP) provider. Previously, he was on the product team at Amazon's Alexa Internet, Director of Marketing for Wrike and Head of Digital Marketing for Meltwater. He has an MBA from the Wharton School of Business.