Chatbots are an essential element of today's shopping experience. When a sneakerhead is on the hunt for a fresh pair of Jordans, Nike's Messenger bot is here to help. Similarly, beauty fans rely on Sephora's Kik chatbot for customized tips and cosmetic recommendations. These tools must keep up with the evolution of the business, however, to stay relevant to customers.
So, how does a retail company ensure that its chatbots mature alongside its long-term business strategy?
The answer lies in the foundational building blocks of conversational interfaces. By thinking of chatbots as powerful vehicles for a plethora of omnichannel interactive applications rather than a simple communication tool, organizations can design bots to grow smarter and more useful over time rather than risking irrelevance a year or two down the line.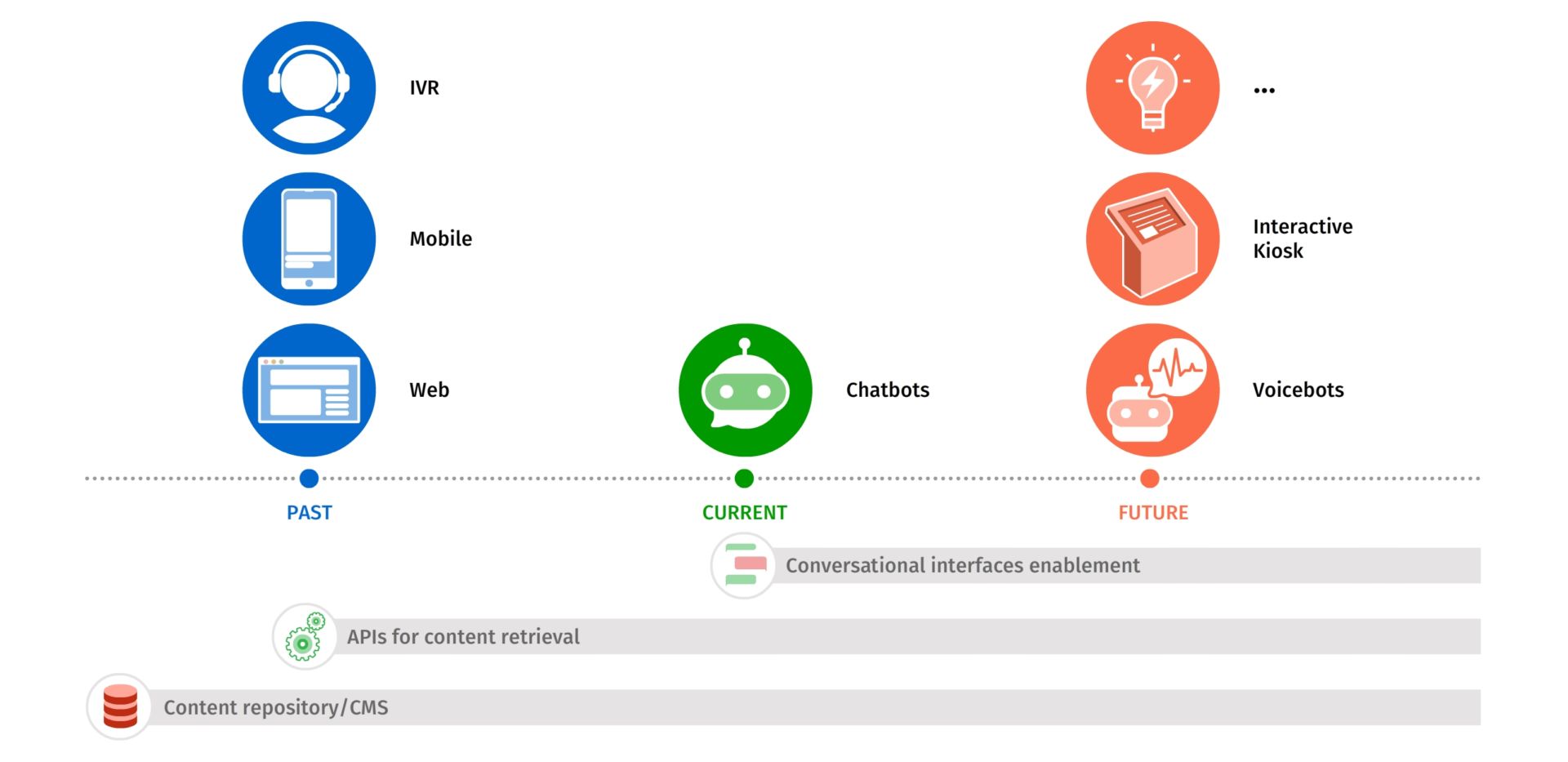 The best practices for evergreen chatbots come down to three key elements. These strategies allow businesses to build robust, interactive retail experiences with bots that stand the test of time.
1. A Solid Foundation Of Content
It is cliché for a reason: content still reigns as king. Without a rock-solid content strategy in place, a chatbot will likely grow stale in a matter of months.
Bots offer automation that vastly reduces the need for human labor, but the information they communicate to customers must be kept fresh. Like all digital content, organizations need a plan for governance. A set-it-and-forget-it approach is a fast track to irrelevance.
Many companies create chatbots as a checkmark item in their marketing to do list. They are unsure about the returns and do not want to expend the resources without a guaranteed ROI, so they put minimal effort into the initial launch.
As a result, some bots become a poor reflection on the brand and can lead to customer annoyance and frustration as they fail to serve the customer as intended. Such chatbots are built analogous to standalone microsites instead of being part of an overall integrated strategy.
Ideally, a chatbot needs to have access to the same content as the web site. It should be able to stay in sync with the overall content reservoir of the company without manual intervention. This requires the chatbot to have the necessary backend plumbing to pull from the corporate content repository.
The upfront investment to build this infrastructure is higher, but chatbots are rarely sustainable without it. Businesses will see far larger payoffs from a bot with the proper backend setup, maintaining high-quality, accurate content with minimal manual labor.
2. Clearly Defined Purposes
Success metrics vary for chatbots from organization to organization. Some prioritize customer support goals, and others focus on engagement. The most valuable metric — or metrics — to a specific business should be identified upfront to ensure that the bot is crafted to perform the associated functions.
In the beginning, companies should assign just one or two essential goals. This allows engineers to optimize the chatbot for success in a controlled environment. After any initial kinks have been ironed out, businesses can start to introduce additional purposes carefully.
Each function needs to be well-planned and periodically reviewed. The technology related to chatbots changes rapidly, making thoughtful and strategic adjustments a vital part of the long-term roadmap.
For example, new chat platforms regularly appear on the market, leading customers away from the app that was previously in vogue. The bot may require design adaptations to fit the new chat tool, but allowing it to flounder on a defunct platform translates into missed revenue opportunities. The bot must be updated to continue serving its intended purpose.
3. Provisions For Future Channels
No one can predict the future, but it is possible to create flexible bots that will evolve to meet the demands of future technology. It is crucial to choose channels (i.e., chat platforms) for the bot's initial operation while also anticipating requirements in the long term.
Successful brands typically launch a text-based chatbot first but keep in mind that the same content and infrastructure must eventually adapt to voice-based communication, such as Amazon's Alexa and Google's Home Assistant.
The investment made by the business at each stage will ultimately drive stronger returns as interactive applications, IoT and new chat platforms grow in popularity.
A well-crafted chatbot will quickly adapt to these new channels. It also will adjust to platform upgrades or expansions without major overhauls, enabling easy repurposing because the chatbot content and its rendering experience are decoupled.
Additionally, it will open up possibilities for building interactive experiences using the same content base. Interaction can happen on a phone, a computer, a device like Google Home or an in-store kiosk and interestingly the home and in-store experience can be complementary. If engineered correctly, the bot will serve the same purposes seamlessly across these varying technologies.
In retail, chatbots have never been more prominent. Shoppers often visit a web site looking for a category of product, but uncertain of the specific item they wish to buy. Chatbots guide users through the experience, leveraging AI, image recognition, purchase history and other data to match individuals to the perfect merchandise.
By aligning these features to long-term goals, companies can future-proof their bots. Shoppers stand to benefit significantly from the improved experience as well. Product recommendations will be more accurate, personalized and easily discoverable. A customer could send the bot a picture of a toy, for example and receive ten similar items in return.
Envisioning the future iterations of the chatbot helps immensely when it comes to ensuring adaptability and ROI. Of course, version 1.0 of a company's bot is important, but businesses will reap greater rewards if they take a leap of faith and plan for version 3.0 before the first launch.
---
Vivek Lakshman
is VP Innovation at Pramati Technologies, a global startup incubator and technology investor. As a product management specialist, he has a successful track record of envisioning, building, launching and growing products for enterprise customers and consumers that incorporate new and emerging technologies. Lakshman co-founded Pramati venture
Chatlets.ai
, and as VP Products, he leads product management and operations for this growing company focused on conversation-based consumer experiences and conversion marketing.