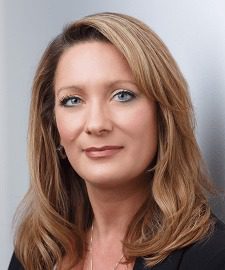 The "antennas" of advertisers and retailers are sharply raised as the holiday season rapidly approaches. Smart advertisers and retailers understand what is at stake, and know that it's a newly transformed landscape out there, with both risk and opportunity.
Emerging technologies with real-time access, dynamic pricing and personalization have created an even more competitive landscape. Differentiation in this environment is the main challenge, based on cross-channel competition and the changing way that consumers interact with messaging. Standing out in the crowd is tougher than ever and requires going beyond simply matching price or offering a compelling promotion.
Today, advertisers need to meet shoppers' interests and needs at every point of influence, whether that involves offering creative promotions and incentives that trigger purchase, more details on product information or purchase opportunities, or even experiential enhancements to both the in-store and online shopping environments. Maximizing efforts across brand/promotion, but also being cognizant of the importance of all media channels — broadcast, print and digital — will spur a greater return on investment. To effectively reach their audience, it can't be an "either/or," but rather an "and" strategy that incorporates tactics across all media types.
Winning today's shopper requires an advertiser who understands their audience and can target them with the right message at the time when it has the best chance of influencing their purchase. Part of that understanding involves accepting that consumers interact with advertising media differently based on their age, where they live, their income and a variety of other factors.
We recently surveyed shoppers on where they will look for deals for the upcoming holiday shopping season, which unveiled some key demographic variance that advertisers must account for if they want to successfully reach their target shoppers. 82% of shoppers ages 60 and over plan to use print circulars to find deals during holiday 2015, compared to only 60% of 21 to 29 year olds. Conversely, nearly 35% of 21 to 29 year olds will look for deals on social media this holiday, compared to only 10% of shoppers 60 and over. Ad messaging resonates differently depending on the shopper — making the shopper the focal point of advertising strategy will help companies differentiate from their competition.
Price is another differentiator in omnichannel advertising and promotional efforts, and often the differentiator that impacts shopper decision-making most frequently. According to our shopper survey data, price is still the primary driver in deciding where people will shop — over 85% of our survey respondents indicated they will check prices online before going in-store to shop this holiday season. The availability of pricing information for the majority of sought-after holiday items is creating additional pressure for agility and transparency across brick-and-mortar and online properties.
An example of carving out an "ownable" path, Amazon, the company that more or less pioneered online retail, created Prime Day, a new shopping "holiday" in the middle of July, a traditionally slow period for e-Commerce and retail. In essence, they "manufactured" a high-traffic event where there previously was none. And although shoppers expressed disappointment with the Prime Day product assortment, the event was a resounding success for Amazon.
They boosted sales during a slow period, took demand out of the market for online shopping memberships just before Jet launched, and forced a reaction from their competitors to come out with sales of their own. It became a no-lose situation for Amazon, which has already said it intends to make Prime Day an annual event.
With all of the money being spent on advertising and promotions, it is critical to use every opportunity to make informed, data-based decisions through monitoring, measurement and strategic response to competitive threats. The most successful advertisers recognize the importance of influencing multiple audiences across traditional and emerging media during key event periods. Amplification of message through the orchestration of efforts across media types and campaigns is becoming more common, but there is more that can be done in terms of aligning promotional and advertising efforts.
With shoppers in our most recent survey indicating on average using three or more media types to decide where to shop, it's clear that focusing only on one or two communication mechanisms will inhibit an advertiser's ability to reach all shoppers and impact business outcomes.
There is opportunity to transfer some of the lessons learned from the behaviors of today's shoppers to holiday planning for retailers. Proactive and clear communication about events and offers across all advertising media, differentiated value, message targeting and segmentation all work together to help win shopper attention and drive results.
In today's fast moving retail environment, adapting to the quickly changing new normal can be the difference between a happy holiday season and one that isn't quite as merry.
---
Traci Gregorski is Vice President of Marketing at Market Track, a global provider of advertising and promotional tracking, brand protection, and e-Commerce pricing solutions. Over 1,200 clients leverage Market Track's competitive insight into print, digital, broadcast and e-Commerce to optimize their advertising strategy. Prior to joining Market Track, Gregorski worked with Fortune 500 companies in developing content strategy, creation, management, curation, integration, distribution and measurement for a diverse group of B2B, financial services, association/nonprofit, retail and manufacturing clients.