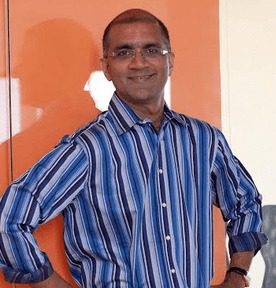 Let's face it: Competition in commerce is getting fiercer every day. Whether it's the big online sites that have massive selections and almost-free shipping, or the emerging innovators that offer inventive new shopping experiences, customers have a lot of options to choose from. Luckily, the power of Product Intelligence can help them find you, and more importantly, buy from you.
Maybe you're asking yourself: "What is Product Intelligence and do I have it?" Product Intelligence broadly defined is deep understanding, insights and analytics on a company's products, those of their competitors, and how both are merchandised and sold in the marketplace.
However, Product Intelligence is a lot more than just knowing price — it's about understanding availability, description, specs, attributes, tags, promotions, facets, ratings, etc. With the ability to track, analyze and gain insights from changes and trends, retailers gain a comprehensive understanding of information that's critical to survival. The connected consumer has a lot of options and not a lot of patience. If they're on your web site or mobile app and don't find what they want, they'll go elsewhere in the blink of an eye.
Follow these five tips and you can be ahead of the competition:
Make product information your differentiator: Product discovery and conversion of that found item into a sale are critical steps in the purchase process. But is the product information you structure and expose to your ecommerce search helping people find what they want? Your navigation system, category structure and search needs to be optimized so that people can find what they want based on their input query.
For example, if you happen to sell a brand of mascara that is hypoallergenic, vegan, and cruelty-free, but you don't expose that information to search engines through your product listing, or enable a structured/faceted search on your web site, customers looking for products with those attributes won't find it.
Investing in this level of information is key to ensuring that your products are easily discovered. So, whether a consumer searches for a "mascara for sensitive eyes" on a search engine, or hits your mascara listings product page, they can easily find/filter products by attributes that they care about.
Boost your digital shelf intelligence: Brands and manufacturers need to understand how they are performing on key metrics across all parts of the digital purchase. Consumers want a broad set of information at every phase from product search and discovery to research, comparison, and the actual action of buying. A lot of people perform these functions on different devices like smartphones, tablets, laptops, etc. — and they expect a great experience no matter what they're using. As a merchant, you need to know how your products are placed across all the digital channels.
For instance, for a consumer in the research phase, proper descriptions, specifications, and images are critical. Have you analyzed the impact of reviews on the value that consumers get from your listings page? Do you know the reasons why consumers are browsing but then abandoning their shopping carts? Product Intelligence can help you answer these and other questions by rich and actionable insights into a brand's digital shelf presence.
Know your top competitors, and know them well: Knowledge about competitors is useless unless it can be used to make smart decisions in real time. Do you know when your top-selling products go out of stock on your or your competitor's web site? Do you know if there are certain categories where your competitor's assortment mix is better than yours, and vice versa? How often and how fast you process that information is critical for making promotional and merchandising decisions.
Real-time competitive intelligence can help you identify gaps in your store's selection, and reduce the time required in bringing products to the market. By combining findings from competitive insights with your sales data, you can make the most informed decision.
Along these same lines, do you have an effective way of identifying new and unknown competitors? There are new sites and apps launching daily that are likely selling some of the same products that you are. Identifying these players can be a good way to play defense, and you may get inspired with new ideas to make your offerings even more appealing.
Price smart, not cheap: Aspiring to offer the cheapest product is not a sustainable differentiating strategy. However, understanding how price is being used in the marketplace is critical. As commerce becomes pervasive across sites, apps, social media and in-store, price remains an important product attribute. Too much focus on always having the lowest price comes at the expense of offering products that differentiate you from your competition.
Know everything you can about how a product is being offered in the market including where it's sold, discounts from the manufacturer, stock availability, and how volatile prices are. But don't stop your understanding there. Do you understand the attributes that drive value for your products? In a marketplace where concepts like Amazon's "Name Your Price" are gaining traction, you can't have a one-dimensional, price-driven outlook.
Integrate Product Intelligence System-wide: You need to make sure that everyone in your organization that deals with product information is getting a clear and accurate view. If you are not maintaining a consistent view of product information internally, you are definitely not providing one to the end consumer.
The best ways to gain the most out of your product and ecommerce platform investment include:
Don't hide your product information in a silo–share it broadly across your company;

Incorporate Product Intelligence into your PIM, ERP, price and assortment optimization tools; and

Use internal dashboards to track key changes on product, pricing, promotions, and assortments.
The future of commerce is pervasive and Product Intelligence is key to success going forward. Consumers are finding and buying products through a growing set of channels — web sites, apps, interactive storefronts, social media platforms, social shopping sites, etc. — and on a variety of devices. In order to sustain success and effectively market to consumers, insights and analysis through Product Intelligence must be at the forefront of every merchant's business plan.
Any retailer who doesn't recognize that and doesn't harness the power of Product Intelligence by combining it with Consumer Intelligence and Business intelligence, will simply be left behind.
---
Sanjay Parthasarathy is the Founder and CEO of Indix, a Product Intelligence company building the world's broadest and deepest product database. Today, businesses are using Indix to improve product search and discovery, optimize product promotions and offers, enrich product catalog attributes, and analyze the market and competitors.