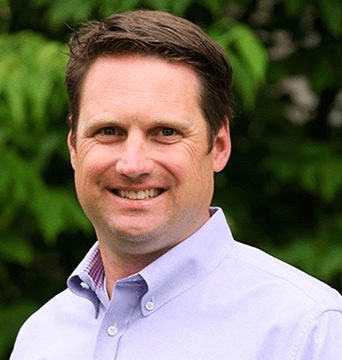 The world of payments is about to change dramatically in 2017, shaped in large part by shifting consumer buying habits and the evolving retail landscape. It's going to be an exciting year, with the expected rise of Apple Pay, the evolution of the omnichannel experience and the introduction of transformative checkout-free experiences like Amazon Go. For all players in the payments world — as well as consumers — 2017 will bring more innovation than ever before. These are my top four payments predictions:
1. 2017 will be Apple Pay's year
In 2017, we will see very substantial growth of Apple Pay, and there are a few important reasons for this. First, the loyalty and discount offers wrapped into the Apple Pay experience will be the tipping point that will finally change consumer behavior and drive substantially greater usage — something merchants are looking forward to. It's not the technology that's been holding Apple Pay back, it's just that Apple hasn't yet fully unleashed its marketing rocket fuel. When that happens, using Apple Pay will become as habitual as pulling out your credit card.
Second, I predict that in 2017 Apple will master omnichannel. With this move, Apple will make commerce seamless across all of its channels, and the naysayers will just become white noise.
2. Fraud will continue to plague payments industry
Making a buck as a hacker will become quite a bit harder this year, but criminals need to eat too. Despite the increased protections we have now with chip cards, fraudsters will continue to work hard to steal consumer credit card information. Ten years ago, after the chip card conversion in the UK, consumers across the pond saw a huge uptick in online fraud. In the U.S., we'll also see fraud migrate online during 2017. With all of the change in the industry and all the new technology being deployed, the bad guys will find new vulnerabilities that will need to be buttoned up. Change in payments is usually opportunity for the bad guys. Fortunately for us, our fraud systems have gotten much more sophisticated over the past decade. As long as retailers take the right precautions, I believe the rise in fraud here won't be as bad as it was in the UK.
Not unexpectedly, I also predict DDoS attacks are going to continue to be a big headache in 2017. Attack vectors for DDoS have gone up exponentially with the Internet of Things and many of the biggest brands in the world were impacted, as we saw during the massive attack on October 22. This was just a sign of things to come. Anticipating and fighting DDoS attacks is a problem that the payments industry must deal with now, especially as more connected products, specifically those in our homes like routers, TVs refrigerators, thermostats, etc. enter the market. I expect companies to roll out more sophisticated DDoS protection services in 2017 — something we know Google is working on. The payments industry will need to implement more resilient systems and more ways to route transactions in the wake of attacks, or risk lost customers and revenue.
3. Hyperlocal will become a major force in commerce
Hyperlocal commerce, essentially bringing the speed and convenience of online delivery to small businesses and their consumers, is going to be one of the biggest and most fascinating stories of 2017. This is because innovations in payment technologies will quickly break down barriers for smaller merchants, giving them the same cutting edge options as major retailers and making them more nimble, customer-focused and competitive. While small merchants don't have the scale to deploy something as sophisticated as a Starbucks-style app, they will be able to easily find unique technologies (which won't require a big tech team to get off the ground and manage) — and level the playing field that way. For example, I foresee companies like Uber and Lyft getting into the local delivery space, which will allow merchants to deliver locally. We already are seeing this with Favor and Drizzly, bringing hyperlocal delivery to SMBs, and I expect to see this really take off in 2017.
4. EMV will work out the kinks
2016 was definitely the year of chip cards in the U.S. — and yet the elephant in the room is that there's still a lot more work to be done. In 2016, shoppers were slow to get on board using chip cards and frustrations were clear. That being said, there's been quite a bit of progress this year; on Black Friday alone, chip card usage increased to above 50% compared to the previous year.
I'm going to go out on a limb here and predict that not every merchant is going to have the chip card issue completely figured out by the end of 2017, but most retailers will try. There are still many holes in the systems and processes that need cleaning up — not only on the merchant's countertop, but also behind the scenes. For instance, fallback transactions — where the chip can't be read or is broken — is a liability that's supposed to be taken care of by banks — yet it's not right now. In some cases banks are still passing those charges through to merchants, and this needs fixing in 2017.
I also anticipate the chip transaction speed problem in the U.S. will get better but still persist in 2017. With a goal of being more consumer-friendly, I expect many more companies to fine-tune their systems, aiming to improve speed at the checkout and eliminate chargebacks from banks. As speeds become faster and retailers work harder to educate their consumers, I predict consumers will finally accept their chip cards.
---
As CEO and Co-Founder of Cayan™, Henry Helgeson is responsible for driving the future vision of the company, ensuring that Cayan remains at the forefront of payments innovation. Determined to find a lower cost solution for small businesses, Helgeson launched Cayan (formerly Merchant Warehouse) in 1998, the first company to provide easily accessible and affordable credit card processing services and equipment. He led the launch of Genius®, an industry-leading payment technology platform that now powers payment acceptance at thousands of leading retailers and businesses throughout the U.S., and he continues to drive expansion of the Genius platform as well as new product offerings and value-adds. Helgeson is involved in numerous industry associations and is an active member of the Electronic Transactions Association's (ETA's) Mobile Payments Committee.