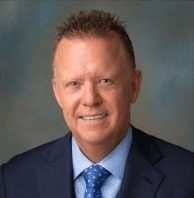 E-Commerce businesses understand the holiday shopping season can mean survival of the fittest. This crucial peak season can make or break financial goals, and retailers will use many moves — from unbeatable sales and offers to free shipping — to remain competitive. This year is likely to be even busier, with online shopping and e-Commerce sales expected to grow by an astounding 20% to $1.5 trillion globally1.
While competition for online sales is strong, the holiday season also can be a prime opportunity for smaller businesses to shine with specialty gift items that big box stores do not offer. You just may have the opportunity to take sales to the next level and turn new customers into repeat buyers. As a first step in preparing for the busy season, I encourage you to reevaluate a critically important logistical line item: your shipping strategy. After all, shipping has become a powerful incentive to shop online, with 95% of consumers saying better shipping options are the key to holiday sales.2
Here are four areas to consider in your shipping strategy to help get the most out of this holiday season:
1. Audit your shipping plan.
Did you know some carriers have dozens of assessorial charges that could be added to the base rate?3 First, review these charges (the most common are residential and fuel surcharges) to understand exactly what you are paying for. Second, determine if you are being charged a net minimum. Some carriers specify the publish rate for a Zone-2, one-pound package, as the net minimum charge.4 Paying the net minimum on smaller items could prevent you from receiving the full benefit of any discounts you may have negotiated. Be sure to ask your carrier how a net minimum charge affects your shipping contract and then create a price comparison chart with alternate carriers to determine the most cost-effective option for what you are shipping.
And are you working with your carrier on the additional volume expected during the holiday season? It is essential to be aware of any holiday surge pricing to avoid paying extra. Lastly, assess your carrier's cutoff times for the last shipping and delivery date to arrive in customer homes in time for the holidays.
2. Reassess your packaging.
Now may be a good time to reevaluate your current packaging to decide whether it is still the best way to ship your inventory. Being mindful of your packaging helps to ensure you are paying the lowest amount possible. Dimensional Weight Pricing reflects the amount of space a package occupies in relation to its actual weight and is determined by multiplying a package's length, width and height and applying a volumetric divisor, which may vary amongst carriers. You can help avoid unnecessary costs by using the smallest container that safely holds your product and minimize the amount of packaging and fill you add. Depending on your products, flat rate shipping can also be a great option as it allows you to ship with one rate — no weighing or calculating needed.
3. Rethink returns.
Returns play a significant role in retail and e-Commerce, with 53% of respondents in one survey saying they would pick one store over another if the store offered free returns.5 While it is impossible to avoid returns, developing a smart internal strategy and communicating your policy externally may help reduce the likelihood of shipping incorrect or damaged items. And when customers do have to return products, remember that simplicity is key: Outline your return policy clearly and display it early during the shopping process. Even small perks like prepaid return labels can go a long way toward increasing customer satisfaction and winning repeat customers.
4. Offset the costs of free shipping
Free shipping is a top incentive for online buying, with almost nine in 10 consumers reporting that free shipping would make them shop online more6.
Establishing a minimum order value to qualify for free shipping during the holidays might be a smart way to incentivize larger orders. A case study conducted by Red Door found that when a company added a minimum shopping cart threshold to earn free shipping, orders increased by 90%, and the average order value also increased by 7.32%7. On a similar note, offering free shipping on products that already have a high profit margin helps absorb the shipping cost and works especially well with smaller, high-profit items that are relatively inexpensive to ship. You also can roll shipping costs into your product price to help make up for the cost. Although the goal is to cover the cost of shipment and not increase your profit margin, you might find the incentive of free shipping helps drive web site sales and traffic.
Consider including third-party noncompetitive paid advertising in your packaging to offset shipping costs; your manufacturer may even be willing to drop ship for you in exchange for including their ad/promotion in each shipment. Finally, leveraging your customers' influence by offering free shipping in exchange for newsletter signups and/or product reviews on social media may help you increase lead opportunities and overall brand exposure.
Regardless of the shipping policies you choose, it's important to develop a strategy that works best for your unique business and customers. Whether it's customer reviews or increases in revenue in relation to the cost of shipping, gather and analyze key metrics as you implement changes to understand which polices and promotions are working best. Remember that even small changes in your shipping strategy can help you stay competitive and improve your bottom line, all while creating a more joyful customer experience.
---
Cliff Rucker, Senior VP of Sales and Customer Relations for the United States Postal Service (USPS), oversees the direction and management of the Sales organization, as well as business and customer support provided by the Business Service Network (BSN) and Customer Care Centers. Rucker is responsible for the following: customer acquisition; business and residential customer service support; revenue growth and retention; business development; and improving USPS market competitiveness and sales for all commercial mailers, including small, midsized and large businesses.
eMarketer, August 2016

Peter Roesler, President, Web Marketing Pros, "For 95% of Online Consumers, Better Shipping Options Are the Key to Holiday Sales," Inc.

"38 Fees and Surcharges from FedEx and UPS," PracticalEcommerce, 2011

"Is Your Contract Intact?", Parcel, 2017

"State of Shipping Survey Results," Shippo. December 2016.

Walker Sands Communications, Reinventing Retail: What Businesses Need to Know for 2016 White Paper, 2016

Case study: Rdi A/B Testing Finds That Adding Free Shipping Threshold Increased Order by 90% for Nuface, 2014