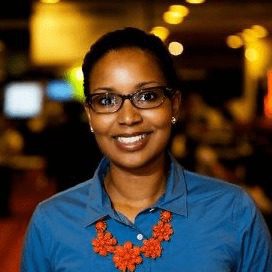 In an exclusive pre-event Q&A with Retail TouchPoints, eTail Division Director Lori Hawthorne shares her insights on the top trends and technologies that retailers need to focus on in 2017. Sessions covering global commerce, mobile initiatives, Artificial Intelligence, supply chain challenges and more will top the ticket at the annual eTail West conference, Feb. 27-March 2, 2017 in Palm Springs.
Retail TouchPoints (RTP): What are the top three retail trends that retailers should be focused on in 2017?
Hawthorne: The retail world has reached a tipping point, and there are a few trends that are driving the industry forward. The first trend is around omnichannel. As brick-and-mortar retailers are trying to compete with e-Commerce behemoths, a huge challenge they face is the way that they can use omnichannel as a competitive advantage. In fact, order fulfillment processes can make or break a shopping experience for today's consumer. By focusing on the back-end (fulfillment capabilities specifically), they can deliver the type of easy and accessible experience that consumers demand.
The second trend is around mobile. Retailers are still challenged trying to turn mobile traffic into sales, and that's why we cover mobile with dedicated workshop days, with different streams and within our keynote sessions. Mobile-first is critical for retailers to grow their businesses. Mobile strategies either assist the sale, or serve as a bridge for omnichannel success. So that's why we feature speakers such as Chieh Huang, CEO of Boxed discussing how integral mobile is to the success of his disruptive retail company. We also have the SVP of Mobile at 1800Flowers and the CEO of the Mobile Marketing Association discussing mobile attribution best practices and multi-device measurement.
The third trend is around content. As retailers still struggle to not only engage their customers but keep them coming back, if they can provide content that goes beyond just trying to sell a product, they'll see real wins. They can also make the shopping experience feel really personalized. And there are many ways that retailers can create and manage their content to engage customers in the short and long term. We deep dive into content with dedicated streams and workshop days focused around personalization, engagement, retention and CRM tactics.
RTP: What are the biggest struggles for online retailers as they move into 2017?
Hawthorne: Some of the biggest challenges retailers face are around how to create efficiencies and truly execute on omnichannel, how to blend digital and physical channels, establishing a mobile-first strategy, shaping experiences that truly assist the sale, and pushing content that really engages consumers. And of course trying to measure the success of their marketing campaigns, especially across channels, remains a huge challenge.
RTP: What were some of the key learnings from the most recent holiday season?
Hawthorne: Retail is in serious flux right now. E-Commerce had its best holiday season to date, but many brick-and-mortar retailers are faced with bankruptcies or store closures. Over the holiday season, in-store foot traffic was down. Online and mobile outperformed stores.
Additionally, online-only retailers continue to increase their offline offerings. And with Amazon Go stores popping up, it's forcing brick-and-mortar retailers to rethink the experiences that they are offering. Additionally, traditional retailers still have not fully embraced how to become digitally responsive organizations. Retailers have to figure out how to make Q4 2017 their best season yet.
RTP: How is the role of online marketplaces changing/growing?
Hawthorne: Online marketplaces are still viewed by some retailers as either friend or foe. It's a big challenge they are facing. Marketplaces can drive tons of awareness and traffic (especially within emerging markets) but the margins can become a large issue for retailers. We're looking at both sides of the coin at eTail West with marketplace interactive panels and presentations on Feb. 28th. Retailers from Levi Strauss and ABC Carpet and Home will debate the effectiveness of this channel.
RTP: How is the role of global commerce impacting U.S.-based retailers? Retailers based outside the U.S.?
Hawthorne: Instead of going for a market share grab domestically, U.S.-based retailers have to focus on global growth. And international retailers are also looking at emerging markets and trying to understand the nuances between them. That's why we've partnered with the Department of Commerce to bring a new Summit Day to eTail West this year that is all about going global. We're so excited to partner with the Department of Commerce for the first time, and the head of their Innovation arm has helped to develop a day of programming that looks at global expansion holistically — from the payments space, to logistics, to detailed success stories and case studies about emerging markets. They will also have training specialists attending that will work with retailers to help solve their globalization challenges one-on-one.
RTP: Which new technologies are going to have the greatest impact on the retail industry this year? In the next 5 years? (AI, VR, AR, IoT, other?)
Hawthorne: AI, machine learning, virtual reality and augmented reality will have the greatest impact on retail in the next five years. AI is potentially one of the biggest innovations to shape the future of retail, and is becoming more and more prevalent with voice-enabling technologies. Machine learning is becoming more and more prevalent. At eTail West, we have the head of IBM Watson speaking and potentially doing demos of this transformative technology. Retailers have scratched the surface of its potential, and it should explode in the next two to three years. We're featuring speakers talking about the use of augmented reality in an omnichannel environment such as the SVP of e-Commerce at Jerome's Furniture, and the Head of e-Commerce at Omaha Steaks talking about their use of AI.
---
Lori Hawthorne is the Division Director for eTail. She has 10 years of experience as a corporate event director and is currently Divisional Director at Worldwide Business Research. Hawthorne creates targeted professional networking and educational events that foster innovation, address unique business challenges and advance careers. Her core focus is the successful production and execution of a suite of B2B conferences that service Fortune 1000 companies, specifically in the retail, finance, e-Commerce and digital space.