82% of companies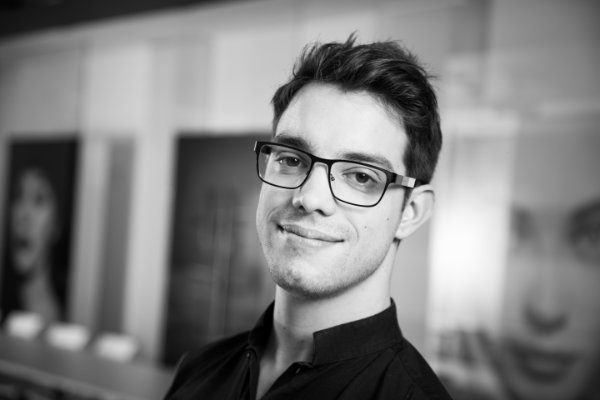 agree that retaining a customer is cheaper than acquiring a new one.
In fact, the acquisition is 5 times more expensive than retention.
Having these two numbers in mind (and knowing that 80% of your actual profits will come from 20% of your customers) — doing your best to keep the 20% satisfied is crucial.
One of the best ways to boost brand loyalty in the retail sector is mobile apps.
Let's face it, retail has been having a very tough time recently. Without any speculation about the future of shopping in the flesh and the fate of the department store, let us examine why a mobile app is worth the investment, whether or not you also offer an amazing brick-and-mortar experience:
The Perks of Push Notifications
Push notifications from a mobile app are a great way of communicating with your customers in a more laid-back, less official and of course more personal manner.
They are great for re-engaging with them and providing real-time notifications and updates about a certain aspect of their relationship with your brand.
Push notifications pertaining to shipping and delivery information will help a customer feel informed and in control of their shopping experience.
Notifications on the latest discounts, new items added to your store, or the return to the stock of an item they have previously been unable to purchase helps you stay on their radar and can increase your chances of making a sale. This is especially true for shoppers who have not made a purchase in a while.
Push notifications also elicit faster and more immediate responses from app users than do emails and other brand touch points.
PLNDR make excellent use of push notifications by personalizing the daily deals they push to the users of their app. This allows for improved engagement and more sales, as well as improved loyalty.
Simplicity of Use
A mobile app is easier to use than a web store and is also more convenient, and always on hand.
All of a user's personal information will be stored by the app, and a smart checkout can enable them to perform a one-click order — or a couple-of-clicks order. No need to enter all of their data again and again for each order. And let's admit it, even when a web store does store your data, you still have to log in, making the process a bit more tedious. And if you forget your password, as most users do, making that order becomes even more of a task.
The branded app is also very fast, simple to use and a user can sort through different categories and products in seconds, while on the actual web store they have to wait while everything loads to be able to browse. Depending on the server, this can take a fair while.
You do have to ensure that your app is secure and safe to use, and communicate this fact with your users very clearly. Even in 2020, there are still plenty of shoppers who will prefer not to use an app and not hand out any of their information to an online entity, no matter who they are and how much they love the brand.
Convenience Above all Else
Since your phone is most likely always on you, you are much more likely to remember to open an app once you see it on your screen than remember to check out what a brand has to offer by going online and accessing its website. This is especially true of times of boredom: commuting, waiting in line at a checkout or before falling asleep.
The fact that people carry their phones with them at all times also makes indoor positioning in physical stores a huge asset. By enabling your app to guide your shoppers through your brick-and-mortar stores and showing them where a specific item is located, you will make online shopping a more pleasant and straightforward experience as well.
Boosted User Engagement
User reactivation is made much easier with push notifications from the app. As we've mentioned, you can offer discounts, limited-duration free shipping, notify users of new items added to the store and so on.
Another tactic you can employ is to sync up your social media ads with the app itself — when a user sees the ad on social networks, they can return to the app with one click and re-engage with your brand without having to seek it out themselves or having to see the website.
This will significantly boost your user experience and user engagement and allow you more touch points with your customers, which will in turn also lead to more sales.
The Benefits of Referrals
Your app allows a simplified and easy-to-use review process of the items a user has purchased — this can benefit your brand, as we are all aware how important social proof is — and it can result in the customers themselves acquiring brownie points they can later exchange for discounts or free shipping, or another perk.
The app also can make sharing a product or a product link easier, either via messaging or social networks, or any of the communication apps your users might have installed on the phones and prefer to use.
You also can align your brand's loyalty program with the app, and allow it to add extra benefits to users who also hold a discount or loyalty card or are already members of your in-store loyalty program. The least you can do is allow the card to be easily connected to the app so that all loyalty benefits are added to the order automatically, recognizing the cardholder in question.
The app also can extend the benefits loyalty cardholders have, making it more beneficial to use the app itself. For instance, Starbucks has used its app to reward customer loyalty (thereby boosting it even further), allowing app users to order a coffee via the app and pick it up in their chosen store, saving them the time they would have had to spend in line. The fact that the Starbucks app is considered the most popular loyalty reward app shows how this functionality plays into its popularity. Depending on your business model, you can take your referral program as far as you'd like, allowing for plenty of interest and an increase in app downloads.
Conclusion
Mobile apps will play a huge role in the future of retail, whatever that future may look like. While certainly not a sales and marketing tactic you can implement overnight, it shouldn't be an investment you overlook due to its complexity and demand on your resources. As with most prudent and valuable investments, it will return everything you have poured into it.
---
Bojan Bajić is the Head of Marketing at Infinum, an award-winning agency that helps companies transform their business with digital products. He graduated from Rochester Institute of Technology and has had his head wrapped around digital ever since. With experience in automotive, scientific publishing, FMCG and IT industries, he enjoys discovering new ways to reinvent products and services with technology.