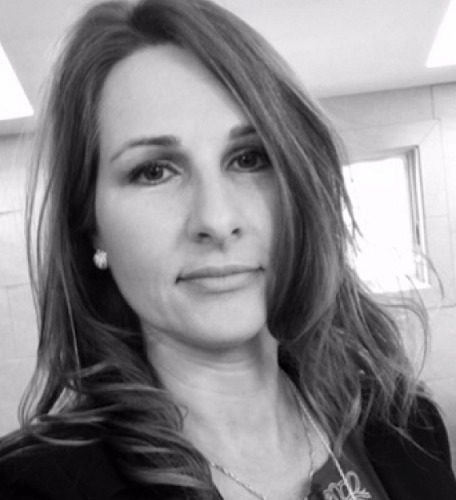 The struggle to stay competitive and exceed customer expectations in today's retail landscape is palpable. For brick-and-mortar retailers, driving (and maintaining) in-store traffic and sales is one of the biggest challenges they face as they attempt to survive the digital demand. Thankfully, with millennials and Gen Z'ers at the helm of consumer trends, there are many tech integrations and in-store innovations physical retailers can implement to keep foot traffic flowing.
Invest In Experience Retail
What's in-store got that online doesn't? Well, for starters, 90% of retail purchases. Considering the store is still where the overwhelming majority (90%) of retail purchases take place, retailers have plenty of opportunities to capture (and keep) consumers' attention.
Consider today's shopper — a hyper loyal individual with exceedingly high expectations of their brand experience (Millennials, Gen-Zers, to name the big ones). In order to deliver on those expectations, retailers must consider their showrooms as more than just a well-designed floor space — they must invest in immersive in-store experiences; ones that cannot be replicated online. Although all channels — from in-store to online to in-app — are crucial to choreograph a well-developed shopping experience, in-store contact is the common driver for brand development and delivering memorable customer experiences. At its peak, brands like Warby Parker and are utilizing all elements to bring the customer an experience they'll want to come back to. Exceptionally knowledgeable staff and unique, in-store-only experiences like photo booths and craft beer bars give shoppers a reason to come back in-store time and time again.
But even in the simplest form, a Starbucks barista knowing a frequent customer's name and order will incite brand loyalty, and offer an individualized experience. During a time when loyalty is hard to earn — making customers feel like individuals, instead of dollar signs, reaps huge rewards.
Offer Trade-In Programs
Trade-in programs are considerably one of the most profitable services brands can offer; they significantly boost in-store footprints, boost consumer spending, and strengthen customer loyalty. Understanding that any product which contains value in the resale industry is a candidate for trade-in, trade-in programs have been widely popular in the electronics realm for many years. But nowadays, thanks to trailblazing brands like Buffalo Exchange and Plato's Closet, trade-in programs within brick-and-mortar retailers are beginning to gain speed and the secondary market is a growing economic enterprise.
But this opportunity is not without its fair share of responsibility — namely, preventing customers from feeling shafted by a program that's laden with complicated jargon and seemingly random protocols. Consumers are initially leery to trade-in programs of falling victim to a bait-and-switch scenario with a phony product priced at market value. To sail smoothly, brands should be crystal clear about trade-in policies and regulations, and heavily emphasize their product pricing and cash-out options. Properly equipping in-store associates to handle whatever question or problem is thrown there way at the drop of a nice, solid-secondary hat.
Close The App Gap
Even though 55% of consumers use a smartphone while shopping in-store, only 8% are actually interacting with the store's app. This engagement gap indicates a clear disconnect between brand and consumer, and unless brands want to disregard the demands of the most digital generation to date, it's time to start upping the ante on in-store mobile experiences.
The truth is, while many brands have a mobile app, too often these apps offer little to no value, But the key here is to go beyond the basics of just having an app presence. In order to capture and keep consumers consuming, apps must be in-depth, engaging and most of all, valuable to the user. Geolocation, mobile messaging and contextual marketing automation are just three new technologies that enable retailers to expand their means of capturing those mobile-first consumers while on the floor of their store.
A good example of a brand closing the app gap is Walmart and their recent promotion, which provides a discount to customers who pick up their online order in-store. For the customer, the benefits are pretty obvious — conveniently shop online, but get the item faster and cheaper with a quick visit. For the brand, there are a handful of beneficial opportunities to seize through intelligent app integration. For instance, as the customer walks in the store to pick up their item, maybe a push notification from the Walmart app pops up alerting them that the other item they were searching for is on sale at that particular location. By using geolocation, Walmart inadvertently upsells their customer without the need for a pushy sales associate.
All channels — whether apps or in-store events — are necessary to complete a well-choreographed brand experience, but what it boils down to is how refined the omnichannel experience is. So, whether it's implementing an experiential in-store concept, launching a first-class trade-in program or unprecedented app strategy, at the end of the day, brick-and-mortar retailers should have their eyes on one prize: deliver to customers a unique and valuable experience that will keep them coming back (in-store) for more.
---
Kimberly Henning is the VP of Business Development and Marketing at NextWorth Solutions, where she leads strategic and creative business development initiatives, and manages the marketing and customer service teams. An executive with more than 20 years of experience in both start-up and mature organizations, Henning exhibits a sleeves-rolled-up philosophy that is both entrepreneurial and collaborative, driving business metrics and revenues. Prior to NextWorth, she spent years in marketing and business development at Gazelle, VML, AOL, and Stamps.com.