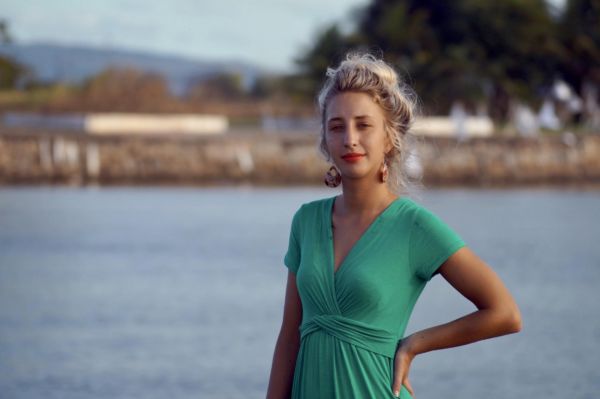 There's no escaping it.
Our lifestyles have been severely impacted by the novel coronavirus. Redundancies, layoffs, school closures — these are the reasons we find ourselves at home, unable to live the lifestyles we desire, and why many are seeking alternative avenues of income.
How do we better our lives and create additional income streams during such unprecedented times?
While it may not be a great time to launch a traditional business, it is an opportune time to digitally launch a lifestyle business. The DIY ethos of a lifestyle business means that it's easy to get started from home. All you need is a computer, internet and a desire to regain a sense of freedom in the age of social distancing.
I'll now explain exactly what a lifestyle business is, the steps you should take to launch one, and useful tools for setting up and running a successful business from your own home.
What is a Lifestyle Business?
A traditional business' purpose is to achieve financial growth and maximize revenue. A lifestyle business, however, prioritizes personal growth, maximizes freedom and increases financial self-reliance.
Enjoyment is at the lifestyle business' heart. The entrepreneur that embarks on this type of journey does so to enhance their quality of life, while also enhancing their bank account.
The key characteristics of a lifestyle business are:
ANYONE can start a lifestyle business and make it grow.
Examples of lifestyle businesses include blogging, affiliate marketing, ecommerce and consulting.
Unlike SMBs, lifestyle businesses are run by owners/founders with minimal extra employees.
Usually, the founder(s) doesn't rely upon the lifestyle business as their sole source of income — especially not to begin with.
It's no wonder why starting a lifestyle business has become increasingly popular in recent years. Out of the 30.7 million small businesses in the U.S. in 2019, 79.7% of them only employ the founder. This suggests that the majority of these small businesses were in fact lifestyle businesses.
Although the fundamentals behind beginning a lifestyle business and a standard business are different, it's important to note whether you're chasing freedom or finance, both requirehard work.
Launching Your Lifestyle Business
To make the hard work less daunting, take things one step at a time. Here are the essential steps for launching your own lifestyle business.
Step 1: Creating a plan for a solid foundation
Whether you're blogging, running an ecommerce store or consulting, having a plan will add legitimacy to your idea. It'll also serve as an actionable document for you to refer back to as you grow. And according to Small Business Economics, entrepreneurs who get their ideas down into a structured plan are 152% more likely to start their business.
If you're stuck for ideas, consider what people are gravitating toward during this chaos. For example, the intersection between spirituality and consumerism has never been stronger. Cosmo, a women's magazine whose audience consists of millennials and Gen Z, has seen a 67% traffic spike on its astrology site during COVID-19.
Earlier this year I witnessed the flocking toward spiritual forms of guidance first hand: At the time, I was offering guided meditation classes online, and my client base tripled within mere weeks. My clients were seeking comfort and grounding through spirituality and meditation during times of uncertainty.
Other pandemic-related trends have emerged: An increase in home furniture sales as being stuck at home means consumers are investing in their surroundings, and skincare as people are pampering themselves and prioritizing self-care. For the first time ever, skincare product sales surpassed makeup sales.
Step 2: Develop your brand
Your brand is your philosophy. It represents your values, voice and personality. Good branding increases your profits, and consistent branding across all channels can even increase revenue by 23%.
Your brand is what you are known for, so let's take a look at some prominent examples:
Apple. With their sleek product design and even sleeker marketing, it's no wonder the tech giant has surpassed over $3 billion in worth, and why they earn 87% of smartphone profits. Apple's brand is globally known as premium, but premium also means expensive.
Lush provides ethical and sustainable alternatives to skincare: 62% of Lush's UK-based clientele is built up of millennials and Gen Z. And as the move toward ethical and sustainable brands gains traction, this number will likely increase.
Each of these examples have ensured their branding sets them apart from competitors. If I'm an advocate for sustainability and it's a choice between any old brand and Lush, I'm going with the brand whose ethics align with my own: Lush.
When developing your brand, start by coming up with a name for your business and securing a domain (easy-to-use domain buying tools include Bluehost, GoDaddy and Namecheap).
Throughout the branding process, carefully consider who your audience is. Ask yourself how you would like your audience to perceive your brand, and what feelings the brand should evoke. Color schemes, typography, logo and a brand's overall aesthetic design all help to solidify a brand's visual identity.
Step 3: Build an online presence
Generate a following. Whether we like it or not, having an online presence in this day and age is a necessity. As Erik Qualman, a digital marketing guru, says:
"We don't have a choice on whether we do social media, the question is how well we do it?"
85% of consumers research before they make a purchase online, and this is broken down into 74% using websites for their research and 38% using social media. Evidently, having an effective online presence is crucial if you want a successful business. Having a stellar online marketing strategy will increase brand awareness and allow your business to grow.
There are a variety of tools to help you set up, manage, track and analyze your business' online performance. These include:
Step 4: Finding and taking advantage of trends
The COVID-19 pandemic identified the importance of knowing your audience and current market trends when launching a business.
Some entrepreneurs are utilizing existing trends that have been amplified due to the outbreak, such as the rapid growth in telehealth. Meanwhile, others have launched businesses that help society deal with the virus, such as the Atlanta high school student who started an organization delivering free meals to key workers. Or, the MIT COVID-19 Challenge winner, who built a model that tracks the national distribution of critical medical supplies for hospitals in need.
Conclusion
It's unclear how many others out there are harnessing their extra home time by creating products and services. It's also unclear how many of these businesses will succeed in the long run.
But one thing is for sure: By following the simple steps I've provided, you'll launch your own successful lifestyle business. Here's to thriving while keeping socially distanced.
---
Molly Stovold is a Content Writer at Process Street with a First-Class Honors Degree in Development Studies & Spanish. She loves writing so much that has her own blog where she writes about everything that interests her, from traveling solo to mindful living.