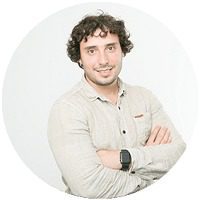 Today, keeping loyal customers is easier said than done. Since there are a fair number of retailer brands to choose from, companies are finding it harder than ever to continuously hold on to customers because they can easily switch from one store to another. However, companies that are able to stand out from the competition do so by, for example, unique branding ideas or incredibly competitive prices.
What should you focus on?
Branding that stands out from the rest typically includes a mission statement that resonates with the target audience. The company sticks to their message in order to garner a set loyal customer base that prioritizes the idea and values that the company is pushing. However, in order to catch the attention of other consumers who don't really care about the message, companies need to focus on pricing their goods competitively compared with others on the market.
Pricing is a main component for consumers when they make purchases online. In fact, in 2016, 51% of buyers purchased online and did so for a number of reasons; a big one, though, is looking for alternatives to shopping in crowded stores.
Now you may be wondering, does this mean you no longer need to focus on your physical stores?
Despite the fact that online stores are continuously growing, physical stores aren't dead yet, and thus companies should still look into revamping their shops. For example, stores have been looking into ways to eliminate the stresses from shopping in physical stores with the help of one-click checkouts, such as Barclaycard's Grab+Go application. They should also take into consideration that shoppers often browse around online prior to shopping in stores, and thus they need to keep their prices the same in both stores. That's a great way to gain the trust of customers.
Since 39% of shoppers are willing to drive to several stores to make sure that they're purchasing an item for the best price, it's definitely important for prices to be competitive.
Nonetheless, e-Commerce is definitely beginning to put a strain on brick-and-mortar shops. Therefore, in order for companies to be competitive, they need to place importance on dynamic pricing.
The Basic Tool For Price Optimization
When companies are looking into ways to figure out how to price their items based on what the consumer is willing to pay and on the competition, they can do so by using methods such as Excel or machine learning.
Excel is the most basic tool that businesses can use to analyze data for price optimization. However, it certainly has a few flaws. First of all, companies need to insert the data with a special formula and only then can they select the option of creating a visual. Since companies have to put in the data and set the formulas manually every time, there's a lot of room for human-made error. That could result in very dangerous mistakes in the future such as violating a MAP agreement. Additionally, there's a lot of tedious work that needs to be done such as recalculating the price of the product, then rewriting the price into the right format, and then later transferring that new price into the content management system just so that it would then be modified on the web page.
Excel is typically better for smaller companies, although they can't apply machine learning to Excel so they don't reap its benefits, but one of its biggest flaws is its proneness to human errors. Therefore, in order to compete in today's e-Commerce global market of 12 million online stores, companies need to make sure that they have the optimal price, and that can be done with machine learning.
How To Track Competitor Prices Automatically
Although today companies can track a lot of information, they need to figure out which ones they'll prioritize. They typically choose to track a product or service that carries the bulk of their sales as well as the price index. However, their selection doesn't end there. They also need to choose the competitors that they are going to track. They can keep track of them and make predictions with the help of machine learning. By using data such as the prices of items from their competitors that are related to the ones in their own inventory, patterns are found, and then the prices are modified.
When companies begin tracking, they need to look at many variables prior to setting the price, such as:
• The availability of an item;
• The item's seasonality;
• The price flexibility;
• The demand of customers;
• The margin sought after by the retailer;
• The prices of competitors; and
• Both competitor markdowns and promotions, etc.
Each time something changes, regardless of whether they're in an industry with changes that happen on a weekly, daily or hourly basis, the change must be reflected on their own prices on the web site. Therefore, having notifications are crucial for setting the optimal price.
Another part of price tracking is detecting historical trends and finding important insights out of them. By looking at the way a competitor's typical pricing strategy is for a specific item or category, companies will have a better understanding of what they are getting themselves into. A great way to do so is by creating visuals, such as a chart.
Figure Out How Consumers Act In Real Time With Machine Learning
Machine learning is a method that has the capability of learning by itself. It uses information to find patterns and then it modifies its further behavior and therefore, every time it receives new information, it creates programs that adjust to the data. In other words, it uses complicated algorithms and as a result, can make predictions.
That's why it's quite beneficial for price monitoring. Since prices are now changing by the minute, companies can't be manually changing their prices anymore. They need to be doing so automatically so that they can optimize not only the price but also business strategies, expenses and the efficiency of managers. As a result, companies can use their time to, for example, strategize.
Retail Pricing Is More Than Just Pricing
With the help of price monitoring software, dynamic pricing can now be done effectively, with minimum effort. Therefore, managers can focus their attention on developing better strategies and setting new trends to compete with the players at the head of the game instead. They can analyze their target audience to figure out whether they're going to use a pricing strategy that is customer-based, competitor-based, cost-based, or a variation of those strategies. Although pricing is one of the most important components to gain an upper hand on the competition, to be at the top, companies need a clear-cut strategy.
Conclusion
Companies that are looking for ways to gain a strong position versus the competition need to take everything into account and eliminate any possibility of error. With the help of machine learning integrated into price tracking software, they can get a sense of what their target consumers want and how to price in accordance with their competition in real time and automatically. Although pricing is a big part of the way consumers are drawn towards companies, they need to have solid plans in order to continue to bring in that wave of customers towards them.
Aleksandr Galkin is the Co-Founder & CEO of Competera, a smart pricing actionable insights solution for enterprise brands and retailers. He built Competera to a team of 35 employees in three locations. Galkin is highly experienced in product development, project management and IT outsourcing as well as in creating, managing and developing e-Commerce projects. His specialties are: E-Commerce Software as a Service (SaaS); Partner Program Management; Internet Retail; and Full-suite solutions for e-Commerce.