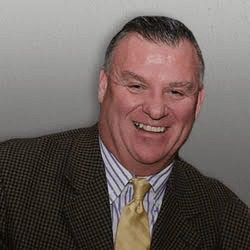 How well do you know and communicate with your customers? Are you ready to harness technology to treat customers as individuals rather than campaigns?
Modern technology is already starting to develop the store of the future. With new software and personal secure smart devices, stores can provide better, timelier offers, and a more personalized shopping experience tailored to each customer's habits. It's time to reconsider how we use technology to attract people to the store and how to keep them there once they've arrived.
The store of the future is focused on efficient operations as well as improved shopping experiences. But customer demands are what truly drive the business. Although not one model fits all, we believe that the following points will form the three pillars supporting your store of the future strategy:
1. Consistent Customer Experience
With new technology constantly being developed, one of the main challenges to create the store of the future will be to ensure a consistent customer experience across all channels. Customer-facing technology should be intuitive and feel familiar no matter where it's encountered. A unified commerce platform allows for easy navigation on all mobile, web and in-store channels for a pleasant and efficient customer experience. Last but not least, as part of a real-time retail strategy, loyalty programs, promotions, pricing and social media content also requires consistency across all channels. In other words, a true omnichannel strategy is key to offer a consistent customer experience.
Sales should also be consistent across platforms. This may seem like common sense, but many stores still experience a major disconnect between online and in-store sales. In the store of the future, loyalty programs and other online promotions should generate sales by offering competitive pricing geared toward preferred shoppers, and effortlessly honor those promotions in the physical store, as well.
2. Store Transformation
Today's customers have access to a multitude of options for where and how they want to shop. E-Commerce is the fastest-growing channel and offers an unbeatable convenience to consumers. So how can your brick-and-mortar stores compete? The store remains the best advocate for your brand, but it needs to offer a seamless experience and catch up with customers' lifestyles. Think for a second about what Apple has been able to achieve with its store model. And the possibilities for integrating the digital world into your stores are endless. For example, associates can use mobile POS and the very same apps your customers have so they can engage them when they need assistance. You also can empower your technology-savvy customers with handheld scanners, or even better, enable them to use their own phones to complete a transaction. Starting with the look and feel of your store and the technology enabling a consistent experience, define the right mix that will create your own version of the store of the future.
3. Operational Excellence
At the end of the day, the win-win for stores and customers alike is efficient operations. Not only will it increase the bottom line, it can positively impact the customer experience. Behind-the-scenes improvements in cash management, retail site intelligence, intelligent networks, facilities management and back office operations will all contribute to a faster and more enjoyable shopping experience for customers.
With rapid improvements in technology, now is the time to provide creative solutions for a more efficient and customizable shopping experience. So if you look ahead to the possibilities and focus on serving the customer well with the tools available now, the store of the future will soon be a reality.
---
Donald Briffett is a Manager and Software Specialist at Wincor Nixdorf. He has more than 20 years of Information Technology industry and omnichannel expertise. He can be reached at don.briffett@wincor-nixdorf.com