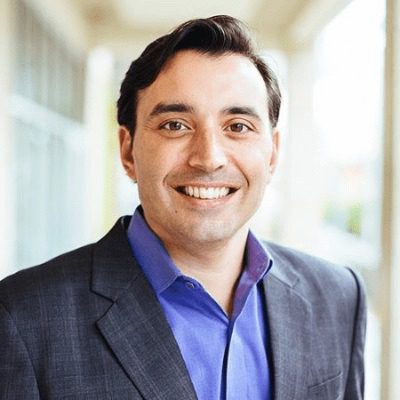 Innovation is as integral to a company's growth as finance or operations, but what drives real innovation in the retail industry? Many people associate "innovation" with the latest bells and whistles featured in a tech blog — regardless of its relevance. But innovation is so much more than that. For retail, innovation is about identifying actionable ways to get ahead of the ever-increasing pace of change, and learning how to operate in a constantly evolving environment. Innovation in retail isn't about doing something "cool" to get attention — it's about the ability to adapt, it's about survival.
Innovation is no longer a nicety — it's a necessity.
Too often, retail innovations are simply brands chasing the latest tech, with little regard for scalability sustainability or the real impact on the consumer's shopping experience. Retailers have an affinity for things that add a fun, fresh element — but are often just innovating for innovation's sake.
Retail success today relies on a much different kind of innovation. It's about enabling company-wide intelligence and empowering real agility — moving quickly, learning and adapting to new trends and changing consumer behaviors and preference.
So where should retailers focus their innovation investments?
We recently partnered with WBR Research to better answer that question, and the resulting insights from more than 1,000 retail store managers across the country highlighted three key areas for real innovation in retail: omnichannel, tools and training, and teams.
Go omnichannel or go home: Today's consumers expect — more than ever — a seamless shopping experience that grants purchasing and perusing options across both physical locations and digital channels. For example, in-store access to extended online inventory, or the ability to buy online and pick up in-store to be able to see the purchase or avoid shipping costs. Today, retailers are falling short on those expectations, with less than 50% of retailers saying they have access to information across stores and online. And consumers are facing the fallout — only 45% of store managers agree that they're providing consistent on and offline experiences. In order to meet the growing demand for omnichannel experiences, retailers have to unify their information sources and provide better visibility organization-wide.

Get equipped: Flashy customer-facing initiatives have long been retail's focus, but we're overdue for investments in effective tools and training for the internal teams who bring brands to life every day. Major gaps in technology, tools and training are a key opportunity for retailers to be more responsive to change. Of the surveyed store managers, a paltry 42% feel they have the adequate tools and training they need to be successful. In fact, more than 25% of Store Managers still rely on pen, paper and spreadsheets for financial reporting — with one quarter relying on the same outdated tools for sales reporting and corporate communications. In an industry where agility relies on access to real-time, accurate reporting, retailers are continuing to trail behind.

Become a united front: According to the data, only 40% of store managers feel aligned to corporate objectives, and more than a quarter don't regularly share key findings and best practices with other store managers. This disjointed approach causes siloed teams, an inconsistent customer experience and a slower response to change. To combat this misalignment, the implementation of Store Relationship Management (SRM) software is key; driving agility and accountability by improving visibility of information across the entire organization, enabling better communication between all levels of the organization and better tying information to real action.
I cannot stress it enough: the best innovations — in any industry — have nothing to do with in-store gadgets or flashy tech. Rather, truly innovative initiatives should incite a positive feedback cycle; one that enables organizations to try something new, learn quickly, and iterate. Unfortunately for retail — despite its rapid evolution — most of today's innovation is, well, anything but.
---
Chris Taylor is founder and CEO of Square Root, where he leads the company's long-term growth strategy. Passionate about empowering companies to optimize operations and make smarter decisions, Taylor founded the company in 2006 with the goal of making business data accessible, understandable and actionable. Under his leadership, Square Root developed its store relationship management (SRM) platform, CoEFFICIENT, which helps the world's leading automotive and retail enterprises align their organizations, increase transparency, encourage collaboration and improve store performance. Taylor has more than 20 years of experience serving in operational and strategic roles for leading technology and automotive companies including Trilogy, CarOrder, TrueCar and Brighthouse.