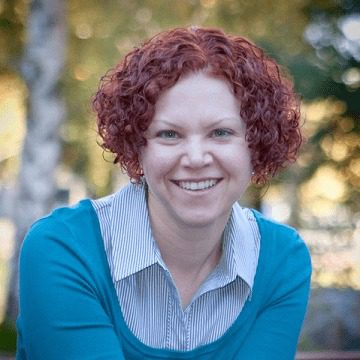 In recent years, social media has become an invaluable tool that many retailers use to engage with customers, build brand loyalty and increase profit margins.
Retailers can leverage social media as a broad marketing tool to post promotions and company news, connect directly with potential customers, provide real-time customer service and feedback, and even monitor competitors and improve internal communications.
While social media has proven to be one of the greatest marketing tools of today, retailers must also consider the negative impact that social media can have on the workplace.
As examples, a disgruntled employee might post disparaging comments about management, post unsuitable photos or upload proprietary or confidential information in violation of company policy. Other issues that may arise include labor relations issues, spamming or annoying followers, or inconsistent brand voice, to name a few. For these reasons, retailers should proactively establish a set of social media policies to ensure all employees know what an employer expects of them. When preparing a social media policy for your employees, consider the following best practices:
1. Broadly outline your company's goals with respect to the policy: Outline how social media plays into the larger company goals, not just the potential pitfalls the policy aims to address. Set specific goals and benchmarks, such as gaining five new followers each week, posting at least twice a day and advertising one special promotion each week.
2. Establish easy-to-understand guidelines: As you draft your policy, use clear language that the average employee in your organization will understand. Cite specific examples of prohibited conduct to avoid confusion as to what constitutes unacceptable conduct. For instance, state how the policy is meant to prevent illegal conduct, such as the disclosure of proprietary information or discrimination and harassment. Similarly, provide examples of your company's preferred tone of voice and guidelines for grammar to ensure your employees represent the brand accordingly.
3. Consider creating multiple policies: Seriously consider creating more than one social media policy. One policy might address use in association with a job duty, such as team roles, administrative privileges, brand voice and messaging. In another policy, give your employees guidance on how to represent the company on their personal social media accounts, if at all. This will ensure employees know of the expectations, or implications, as a potential ambassador of your brand.
4. Provide training and ongoing education: Train those in charge of social media activities to ensure that they manage social activity appropriately on your behalf. Ensure employees receive ongoing social media training in order to stay informed of updates to different platforms and prevent problems before they arise. For example, a quarterly training will help to keep best practices fresh for current employees, as well as help to onboard new hires and additions to your team. With ongoing education, employees will be best equipped to implement social media strategies and comply with HR practices, as well.
5. Be mindful of the National Labor Relations Act: Make sure that your policies do not violate federal labor laws that protect employees' rights to engage in "concerted activities," including the right to discuss the terms and conditions of their employment. For more information regarding the intersection of social media policies and employees' NLRA rights, please see the National Labor Relations Board's most recent memos on the topic.
As with any procedural task, developing a social media policy can prove daunting. If you're uncertain of where to begin, seek counsel from your HR team or an HR consultant to ensure your policy falls within the lines of established laws, including the NLRA. An effective social media policy will not only set company expectations, but also will ensure your employees contribute to the success and positive reputation of the company.
---
Erin Daruszka is Director of Human Capital Consulting at TriNet. Daruszka joined TriNet in the fall of 2010 as a Senior Human Capital Consultant and was later promoted to a Principal Consultant. Daruszka currently serves as Director of Human Capital Consulting for Northern California. She brings 15 years of human resource experience working with and for small businesses. As Director, Daruszka is responsible for client satisfaction and leads a team of Human Capital Consultants as they directly partner with client executives and managers on employment issues, policies, training, and strategic human capital initiatives.