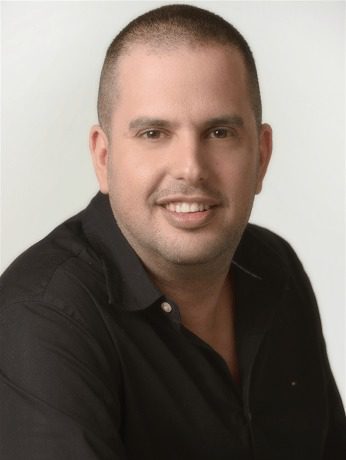 If there were an Academy Awards category forwinners in digital payments, Starbucks would definitely have an Oscar for its Mobile Pay App. Runners-up like Apple Pay and Samsung's LoopPay are frankly lagging behind.
The figures are impressive: 16% of Starbucks' transactions occur via mobile, representing more than 7 million transactions a week, and the application has over 12 million active users in North America. In 2014, more than $2 billion worth of transaction volume was paid through the Starbucks app. That's a mind-boggling rate of mobile penetration when compared to other retailers' app programs or even mobile payment applications.
Just a couple of months ago, Starbucks announced nationwide availability of its Mobile Order & Pay on iOS and Android devices. This offering is an added feature to the Starbucks Mobile Pay App that allows customers to place and pay for their order in advance of their visit and pick it up at a participating Starbucks location. Mobile Order & Pay is quickly emerging as the fastest and easiest way for Starbucks customers to conduct their transactions.
The Benefits Of Closed-Loop Payments
The Starbucks App is based on a closed-loop payment system, meaning it can only be used for purchasing at Starbucks stores. This kind of system makes it easy to reward customers for loyal purchases: Starbucks grants customers a star for every dollar spent on a registered Starbucks card. After a certain number of stars are accumulated, the customer is eligible for free beverages. The motivation to keep on buying at Starbucks is evident.
The Ongoing Mobile Wallet War
When it comes to mobile payments, the battle between giants such as Apple, Google and others centers on the device in use. Apple users are considered to be more sophisticated than Android users, so the Apple Pay product is currently suited only to early adopters. In addition, Apple Pay does not replace credit cards at this time. So as it stands, Apple Pay appeals only to a limited audience.
Nevertheless, Apple and Google have one thing in common — they both make life harder for retailers who must acquire specially equipped point-of-sale systems to accommodate their NFC payment methods. In contrast, the generic Starbucks POS system is already widely available.
In any case, the Starbucks App is used by both Android and iOS owners. So what is Starbucks' secret? Should large retailers rush off and develop a similar kind of app for their enterprises? Not necessarily.
The KTC Guide
The best lesson to be learned from Starbucks is the KTC principle — or in other words, "Know Thy Customer."
By nature, Starbucks customers are early adopters and hi-techy. They embrace new products and tech innovations. So when Starbucks offered its customers a sophisticated payment app that saved them time and effort, it was providing the kind of incentive that would most appeal to their buyers and keep them coming back for more. The added attraction of accumulating stars for free products made the deal irresistible.
What's Your Customer's Passion?
Knowing your customer relates not only to payments, but to other aspects of the consumer experience as well. Retailers often analyze their customers' pain, i.e., the problem or deficiency that the customer is experiencing and how the retailer can resolve that problem. But merchants need to analyze not only their customers' pains but also their passions. What kind of incentive will make your customers return again and again? How can you effectively inspire loyalty to your brand?
Let's take the example of a high-fashion dress shop. A customer might want to come in and purchase some garments, but then have them sent home rather than carry them around. In this case, a store that can deliver the garment to the shopper's front door on the same day and at a specified time wins loyalty points.
Another example: imagine a shopper who has tried on and chosen several garments but does not want to wait in a long line to pay for them. The ability to perform self-checkout instead of waiting in line is an added value that the time-pressed shopper will certainly appreciate and want to repeat.
Breeding Loyalty
When it comes to customer passions, one size does not fit all. Each brand must analyze what sorts of inducements will be most appealing to its clientele. Savvy merchants like Starbucks that understand their customers well enough to offer them an easily achievable and highly appealing incentive are bound to gain a significant competitive edge.
---
Ben Yaniv Chechik is VP Product at Zooz. He is a payments expert with extensive R&D and product management experience. Prior to joining Zooz, he co-founded and served as CTO for Payoneer, where he was responsible for the company's R&D and product strategy and development. Chechik also previously served as R&D manager for IFP Forex Ltd., a technology company that developed forex and stocks online trading platforms.