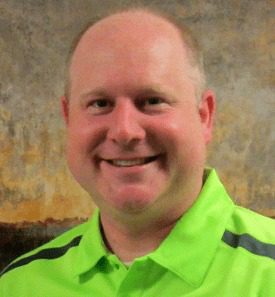 The 2015 shipping season was the biggest ever, with 524 million packages delivered by the United States Postal Service (USPS) alone, according to USPS. The upcoming 2016 holiday season is expected to again set new records.
While the increased volumes are great news for retailers in terms of sales, it can be a challenge to get those massive amounts of orders to customers when and where they want them.
But what if it doesn't have to be like that? What if shipping and delivery could be as efficient during the holiday season as it is during the rest of the year? Many retailers may not believe this is possible, but with proper planning, the holiday season can truly be the most wonderful time of the year for all.
Start Planning Now
During the critical holiday shopping season, retailers are focused on the total customer experience, from web sites, ordering, payments, fulfillment and packaging, to customer service and the all-important shipping and delivery. When it comes to shipping and delivery, providing a great customer experience requires speed, accuracy and on-time performance, all at a competitive cost.
Now is the time for retailers to start planning and preparing for the peak shipping season ahead. With these four effective tips, retailers can ease the demand the holiday season brings.
Select the best shipping method for each order. Identifying the best carrier and service for every order can be time consuming. Multi-carrier, enterprise-wide shipping software identifies the shipping carrier with the lowest cost and best delivery time for a more convenient solution for both retailers and customers. Shipping software also has the capability to offer real-time monitoring of package status. Retailers can monitor tracking numbers, productivity reports and delivery status within one cost-effective solution. This can also save time when answering customer inquiries.
Ensure accurate documentation for international orders. Shipping software with international carrier capabilities can not only save time, but it can save money for retailers. By electronically filing the proper documentation needed for international orders and creating carrier-compliant labels, retailers can ensure information is accurate. This feature also helps retailers to market globally, greatly increasing their customer base.
Provide accurate and simple tracking information to customers. Customers are eager for their orders, especially around the holiday season. By providing customers with tracking numbers, retailers will greatly enhance the customer experience. However, keep tracking numbers simple. If tracking numbers provide full details from carriers, including hub stops, customers may be alarmed to see their package on an unexpected route. Retailers should only show customers what they expect to see — the origin, destination and an expected delivery date.
Check software reliability. The peak holiday season can bring new stresses to your software systems. It is important for retailers to check that shipping software has the latest updates. By ensuring the software is on the latest version, retailers can prevent any known glitches that may cause the system to be down. It can also be helpful to stress-test any new businesses processes. By simulating high shipping volumes, retailers will be able to identify where there are potential problems and fix them before the holiday season begins.
Gaining A Competitive Advantage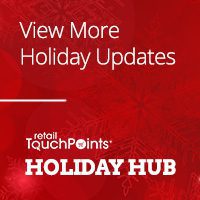 These four key strategies were developed based on the experience of some of the world's largest retailers, who saw the need for increased efficiencies and wanted to be able to provide a better customer experience.
Some customers want their order just in time to wrap it and place it under the tree, while others want their purchases earlier so they can shop a special sale or ship them to family and friends in other areas. Some customers will choose a retailer simply by the cost of shipping. Whatever your customers' plans are, one thing is certain: they want their package on the day they expect to receive it, and at the lowest cost.
With these strategies in mind, a successful and less stressful holiday shipping season is possible. Retailers who plan and incorporate these key tips before the season even begins are able to provide a great customer experience, even when demands are high. This creates a smooth and efficient holiday season for both retailers and customers alike.
---
Alan Hopper is director of business development at ProShip, Inc. He has more than 15 years of experience in business and technology in diverse industries. He has led software development teams, run global IT operations for a multinational organization and delivered logistics software to companies large and small. ProShip, Inc., a Neopost company, is a global provider of logistics software and product solutions, including enterprise-wide, multi-carrier shipping and manifesting software, automated packing solution and intelligent parcel lockers. For more information, please visit: www.proshipinc.com.