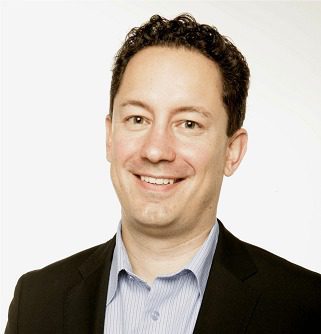 To boost sales, retailers have long focused on two things: shopping environment and product selection. Unfortunately, this strategy pushes them to deliver ever-improving consumption experiences at lower and lower prices. Such competition is a losing game, especially in today's hypercompetitive environment.
To flourish in the most dynamic and challenging market conditions in history, retailers must put the customer at the center of the strategy.
Good retailers think about the customer segments they serve when they craft a retail value proposition — including the individual decisions around choosing store locations, designing store interiors, developing retail channels, and managing product categories. Yet, most retailers remain merchants at heart — they focus on selling merchandise, rather than managing customers.
This is not because retailers do not believe the customer comes first; it is because it was not practical to get to know individual customers' preferences until very recently. Advanced analytics, supported by technology, have helped to change what consumer marketers are able to accomplish, but the point of those analytics is not data — it is a better understanding of the customer.
The key to customer satisfaction is delivering an experience that exceeds expectations. A customer heads out to shop with some expectation of what the experience will be like. When the retailer exceeds these expectations — for example, if it is easier to get to the store than expected and the product selection is outstanding — customers tend to be more satisfied. When the retailer fails to meet them — for example, if the aisles are difficult to navigate or prices are surprisingly high — customers tend to be less satisfied. This is often referred to as the "gap" model of customer satisfaction, because what drives satisfaction is the gap between what customers expect and what they experience.
For a retailer, this model comes back to understanding individual customers and their expectations. Market research, combined with a little competitive intelligence, can easily ascertain what customer baseline expectations are for a shopping experience in a particular category. Customer surveys and focus groups can also uncover details that consumers would like to be part of the experience but that no one has yet delivered. However, many major breakthroughs in retail are driven by ideas about products that customers do not yet know they want. For example, Starbucks was not created in response to a widespread demand for espresso drinks. Similarly, most consumers had no idea how important yoga clothing would be to their wardrobe before lululemon.
That, of course, is part of the problem with constantly exceeding consumers' expectations: it is difficult to come up with the next great innovation on a regular basis. Relying on such innovations alone to drive customer satisfaction is a tenuous approach to competition over the long term for a retailer. Similarly, as ongoing market research and satisfaction surveys have become a staple of the retail and consumer marketing industries, it is difficult to uncover insights that the competition has not. As a result, whether through innovation or market research, it is extremely difficult to improve customer satisfaction over time by consistently exceeding expectations. Fortunately, it is not necessary to do so.
Think about the relationship between a retailer and a customer in terms of interpersonal relationships. The first time a consumer shops at a retail store she has not previously visited is a lot like a first date. If the experience is considerably worse than what the consumer expected, the probability of a "second date" is substantially lower. In contrast, if the first experience was much better than she expected, the probability of future dates is far higher.
As that relationship grows, the consumer moves from the state of active evaluation that characterizes initial shopping trips to a more habitual purchasing pattern. Habit and the convenience that comes with familiarity drive many relationships between a retailer and a consumer. Some relationships, however, go beyond habitual behavior and connect the consumer to the retailer in deeper and more meaningful ways. For example, consumers who are passionate about coffee, electronics, yoga, outdoor activities or organic food may develop a strong relationship with their preferred provider of related products. Retailers such as Starbucks, Apple, lululemon, REI and Whole Foods have been very successful in this regard.
Both habitual and passion-based relationships provide the retailer with several important benefits that are difficult to obtain in any other way. These include:
• Efficiency: Shoppers who are more familiar with a retailer are able to shop more efficiently and with less support.
• Accommodation: Consumers who feel strongly connected to one retailer relative to its competition are willing to make more of an effort to accommodate that retailer
• Tolerance and forgiveness: Solid customer relationships can help protect the retailer against those times when it does not meet consumers' expectations.
• Perceptual bias: Loyal customers tend to evaluate the retailers they patronize and the brands they buy more favorably on price, quality, and other attributes than non-loyal consumers.
• Trust: In a world of increasing complexity and an often overwhelming array of choices for consumers, trust may be the most important currency in retailing.
• Advocacy: Finally, great relationships lead consumers to recommend the retailer to their friends and family.
Competition today is less about differentiation through store formats or products and more about the relationships retailers establish with their customers. Ultimately, it is more important to build and maintain a solid base of loyal customers than it is to constantly fight to attract customers away from the competition.
---
Kyle B. Murray is a Professor of Marketing and the Director of the School of Retailing at the Alberta School of Business. He is the author of THE AMERICAN RETAIL VALUE PROPOSITION. His work uses the tools of experimental psychology and behavioral economics to better understand the choices that consumers make.