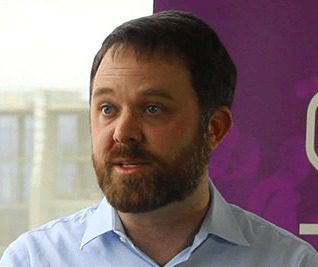 The retail industry is getting the hang of digital.
As the "digital-physical divide" continues to fade and shopping becomes increasingly omnichannel, retailers both large and small are discovering new opportunities to thrive and grow.
Today, we're seeing digital native e-Commerce brands like Amazon and Warby Parker deploying brick-and-mortar locations, while traditional retail giants like Walgreens and Burberry focus on expanding digital initiatives to reach new customers online. With the rise of social, mobile, web and other digital channels, the technologies that companies leverage to reach consumers are often being overhauled along the way. It's an ever-evolving merry-go-round of channels.
Anchoring the retail industry's digital transformation are several new technologies and strategic approaches to digital, including cloud infrastructure, nimble development and well-managed APIs (application programming interfaces). But when it comes to retailers leveraging digital technologies to gain market share in this new environment, it's not the what that's most important — it's the how and the why they should explore.
It all starts with APIs — a foundational technology for 21st-century commerce. They allow retailers to create new digital services and experiences, and with the right API strategy, just about any retail company can start creating new types of digital business value for customers and the firm.
To illustrate the many ways APIs can create new opportunities for retailers, here are a few examples of companies that excel at leveraging APIs to piggyback key digital trends. While each operates in different areas of the broader retail market, they all leverage APIs to help enable digital technologies and enhance the customer experience for all stakeholders.
Finding Value In Every Corner Of The Product Data Market
Indix is a service that provides structured product data to retailers. Consumers may not know them, but their favorite brands likely do. The company collects key retail data points, such as pricing, availability and seller information, to create the world's largest source of structured retail product data. Indix then offers this data to retail companies via Data-as-a-Service subscriptions powered by APIs.
By connecting to the Indix Product API and product feeds, businesses and developers can harness the power of product information to make better decisions, drive innovation and create new models of commerce. Indix's widespread use of APIs also enables developers to build retail-specific applications, such as curated e-Commerce storefronts, customized product search and personalized product catalogs.
Not only is Indix helping create value for itself by seizing new opportunities enabled by digital and APIs, the company is also driving digital innovation for companies throughout the e-Commerce world.
Even Recessions Can't Slow Down Digital Transformation
Brick and mortar retailers are transforming too. In Brazil, 50-year-old retail giant Magazine Luiza is making magic happen as it executes a digital transformation for the ages.
Amidst political and economic turmoil in the country, the prominent household and electrical goods retailer is showing the world that the right digital strategy can help recession-proof any business. Five years ago, the company began leveraging APIs to overhaul its IT architecture and more effectively manage operations across its many business functions. Today, it touts smarter online shopping carts, faster checkout counters in physical stores, and greater efficiencies in order management, shipping, fulfillment and more.
Notably, Magazine Luiza was recently listed as the number one performing stock in Brazil, topping even Petrobras with a stock price increase of more than 400% year-to-date. Last quarter, the company reported breakout earnings of 24% growth in e-Commerce and 63.4% EBITDA, accompanied by reductions in debt and improved cash flow — impressive results for any retailer operating in the U.S. or Europe, but downright extraordinary given the challenges facing retail companies in Brazil today.
The company also just launched a new marketplace platform built upon APIs that enables other companies to connect to Magazine Luiza and sell through its platform — a true win-win recipe straight from the platform business playbook.
Payments Quickly Became The Hottest Retail Tech Trend
Some of the hottest technology companies in the world today are those focusing on how businesses get paid — and how consumers do the paying. First Data is a prime example.
First Data is a global tech player in the financial services industry that provides secure payment solutions and services to merchants and institutions all over the world. Utilizing APIs, First Data built Payeezy.com, a digital platform that makes it easy for software developers to build and scale apps that support Apple Pay (Android Pay is on the horizon).
In this way, First Data has not only created new business value for themselves, but also for its massive merchant network, to accept new forms of payment. The company is also now leveraging APIs to create other digital offerings for merchants as well to continue building on early momentum.
---
John Rethans is a Digital Strategist at Apigee where he's spent the past few years in the trenches with executives driving digital transformation in their organizations as they work to take advantage of the opportunities presented by the explosion of apps, mobile devices and IoT. Rethans draws his experience from a career full of transformation initiatives in the software, green tech, education and international development fields. He holds a BA in History from UCLA and MBA from Santa Clara University. Follow John Rethans on Twitter: www.twitter.com/john_rethans