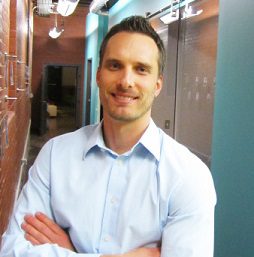 Order ahead, a feature that lets customers place an order in advance using their smartphone, has been making rounds in the food and beverage industry.
BJ's Brewhouse and Restaurant for instance, recently unveiled a mobile order ahead capability that lets customers order their meals in advance and choose whether they want their food in the restaurant or to go via take out.
Meanwhile, companies such as PayPal and Square have also been focusing on the feature by letting their users place advance orders with participating merchants.
Chipotle has actually been offering the feature for years now, through its official mobile application that allows users to build and order their meals in advance.
And with Starbucks jumping into the game, it certainly looks like order ahead will be a boon for restaurants and cafés, and would soon be a staple in the mobile strategies of such establishments.
The question is: Will it also work for retailers that sell merchandise?
Chances are good that it will. The concept isn't exactly new to merchants, after all. Many retailers, including Nordstrom, Walmart, and Home Depot, have been providing in-store pick-up and click and collect services for quite some time now, and have seen good results. Not only are customers taking part in these programs, but according to eMarketer, buy online and pick up in-store is one of the most popular retail offerings for consumers.
Having mobile order ahead features also has some compelling benefits that can help brick and mortar retailers compete with ecommerce merchants. The capability eliminates wait time and shipping costs, for one thing. And for another, mobile order ahead gives shoppers more control over when, where, and how they can order and pick-up their products.
Customers won't have to wait until they're in front of their computer to place an order, nor would they have to sit around and wait (yet again) for the UPS guy to deliver their items.
Ideal Applications Of Mobile Order Ahead
On-the-go and in-a-hurry customers would benefit the most from mobile order ahead offerings. People who need to purchase a gift quickly for instance, can order it on the way to the party and swing by the store to pick it up. Or, travelers who forgot to pack a few things can place an order en route, then pick it up at a store near their destination.
In addition, mobile order ahead would be perfect for shoppers who already know what they want, but aren't keen to spend time hunting it down in the store. The functionality would be ideal for regularly purchased items such as vitamins, shampoo, or anything refillable, and would save people time from browsing for the items and falling in line at checkout.
And customers who want to browse a store's real-time inventory while on the go would certainly appreciate the feature.
The Challenges Of Mobile Order Ahead
While mobile order ahead certainly has tremendous potential in retail, it also comes with some challenges.
Inventory is a big one. It's important to remember that smartphone shopping–especially if it involves in-store pick-up–is also local shopping. This means that retailers would need to find a way to bring a real-time view of store-level inventory into the small screen. Cafés and restaurants won't have as big of a problem in this aspect because they deal with food and drink and can make the orders as they get them.
Retailers that sell merchandise on the other hand, would have to see to it that their store actually carries the products listed on their site or app. It's essential that inventory is accurately reflected when people are shopping using their phone to ensure fulfillment. Big stores such as Home Depot can probably pull this off easily, but it would pose a challenge for small and mid-size retail chains.
Order processing could also be an issue. Not all m-Commerce tools can talk to a store's POS system so retailers would have to find a way to properly integrate their solutions in order to provide a seamless checkout process.
Finally, there's user experience. One of the reasons why people do their research on their mobile device but delay the purchase until they're on a desktop (or forget entirely) is because most mobile sites have limited features and aren't optimal for transactions. Retailers that decide to offer mobile order ahead capabilities must design their mobile presence in such a way that the process feels safe and natural for shoppers.
Mobile commerce is growing rapidly and when it comes to mobile order ahead in retail, the question isn't whether there's a need for it. It's more of a question of how well merchants can pull it off. If they can implement the service seamlessly and securely, then mobile order ahead could be a valuable tool in every brick-and-mortar store's arsenal.
---
Jason Trout is the Vice President of Marketing at ShoppinPal, a mobile commerce platform for retail stores. Integrated with retail point-of-sale systems, ShoppinPal focuses on converting mobile traffic from social and local apps into sales.