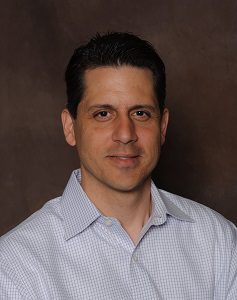 By now, the scene is familiar. Consumers camped out overnight, lined up around the block to get their hands on the latest iPhone or Android device. Unlike other industries that have clearly defined "new model years" or experience increased volume only around holiday shopping times, mobile retailers' store traffic can spike any time a manufacturer releases a new model. Not all new phone introductions generate the level of excitement that inspires pre-dawn crowds to gather outside stores, however, any influx of customers provides both increased challenges and opportunities for mobile retailers to service customers quickly, accurately and profitably.
In the following article, we break down four steps mobile retailers can take to build customer loyalty and generate additional revenue streams without sacrificing service, especially when stores are flooded with customers.
1. Eliminate The Wait
Today's smartphones hold more important data than ever before. Consumers expect their contacts, text messages, pictures, videos, and more to move with them when they upgrade to a new device. Those who are more technologically adept and plan ahead may back up their phones before purchasing new devices. However, millions more walk into a retail store unprepared, yet unwilling to lose their data. Several options are available to mobile retailers wishing to provide data transfer services that allow their customers to walk out with their old data on their new phones. Free cloud services and on-device apps are available, but incompatibility issues can arise when moving between different mobile operating systems or carriers. Slow transfer speeds over Wi-Fi or Bluetooth connections may also extend wait times to half an hour or more! Fortunately, vendor solutions are available that can not only transfer data between any two phones, but do so through wired connections enabling large transfers to complete in only a few minutes while store representatives handle the remaining sale details or assist the next customer.
2. Boost Customer Spending With Buyback Progams
With the frequency of upgrade opportunities and new product releases, consumers are often faced with the question of what to do with their old phones. Some recognize the device still has value and may consider selling the phone, but lack the trust required to use online services or fear their personal data may be exposed to the next owner. In response, mobile retailers can offer a buyback program that gives customers instant in-store credit for their old devices. The immediate satisfaction and increase in buying power fuels higher average sales, often including high-margin accessories. Some buyback programs are even integrated with data transfer solutions to automate the transfer of data to the new phone, the buyback process and the secure erasure of the device right in front of the consumer — a key factor in driving high offer acceptance rates.
3. Generate Revenue With In-Store App Delivery
According to a recent report from Gartner, in 2013, worldwide smartphone sales surpassed the sale of basic feature phones for the first time. As the market share for smartphones continues to grow, so too does the use of mobile apps. Integrating app delivery with data transfer solutions can enable mobile retailers to offer customers immediate installation of third-party apps with their new phones. By bundling a variety of "app packages," from the top 10 apps for kids to the 10 best apps for productivity, retailers can speak to different types of customers with a broad range of interests, and ensure that their new devices not only have the latest services and features, but the latest content as well. In addition to generating revenue from app developers, mobile retailers can also use app side-loading at the point of sale to provide their own customer service apps or promote additional services.
4. Use Diagnostics To Enhance Service
Given how central mobile devices have become in our day-to-day lives, malfunctioning phones can cause more than just a minor inconvenience for consumers. But dealing with phone returns and repairs can also be a significant drain on resources for mobile retailers. In-store diagnostic tools address consumer and retailer concerns by automating the identification and correction of common problems. Screen freezing, malware, battery and connectivity issues can be quickly identified and often solved in minutes with the tap of a finger. Most importantly, in-store diagnostics can considerably reduce the number of phones retailers have to send out for repair, which simultaneously lowers operating costs and keeps customers connected to their phones.
Conclusion
With new devices hitting the market on a constant basis, any season can potentially be a busy season for mobile retailers. The key, however, is for mobile retailers to be prepared in ways that enhance the customer experience while also enhancing their bottom line. Using these four steps, retailers can offer value-added services and eliminate the most common points of frustration for consumers to build loyalty and increase revenue in the process.
---
Alan Solarino is the Director of Retail Product Marketing at Cellebrite, where he is responsible for outbound marketing activities, positioning, and messaging for Cellebrite's industry-leading product suite for mobile retailers. Prior to Cellebrite, Solarino was a Senior Product Manager at electronic payments services company ACI Worldwide, where he led marketing and product development for SaaS applications that served top 10 banks and retailers.