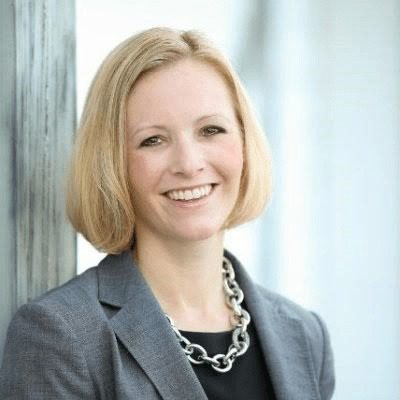 Consumers are desperate for omnichannel experiences. They work across channels; why can't their favorite retailers? In their minds it is as simple as that, and a lack of multi-channel strategy by retailers leads to frustration and diminished brand loyalty among consumers.
At a time when shoppers are demanding a seamless experience across all brand channels, both on- and offline, retailers are struggling to move at the speed their consumers want and need. Those were the findings of a Periscope survey at World Retail Congress 2016, which found 78% of retail executives admit there is no one brand experience across their channels, while also acknowledging that "a well-defined cross or multi-channel strategy" was the top innovation that would drive digital growth (64%).
Looking more closely at the reasons why retailers are finding it difficult to make the digital transformation to omnichannel, 39% stated that their digital channel alone was suffering from "a lack of internal coordination." Considering the broader omnichannel strategy, when asked about their top three challenges, 67% said they had a lack of customer analytics across channels, 48% blamed having a siloed organization, and 45% stated they suffered from poor data quality. 45% also said they had an "inability to identity customers across shopping trips."
What is clear is that while there are technical challenges to delivering omnichannel experiences, the biggest challenge for retailers is the organizational change that needs to take place: the removal of silos, creation of new processes, and forming of teams that work across, rather than within, channels. These take careful planning and execution, but cannot be ignored, because without them any retailer is doomed to fail.
So how can you best implement the aforementioned changes and proceed on the path to becoming a true omnichannel business? Following are some potential obstacles to avoid:
Merchandising Ineffectively Across Channels
In a traditional multichannel environment, the chief merchant officer controls the merchandising in the physical stores, while the CIO or "head of online" oversees the offering in the online stores. They each have different agendas tied to different or misaligned incentive structures. This can cause the same retailer to cannibalize itself across channels, which inherently leads to less than optimal results for the customer.
It's key to take into account that online and in-store don't have to have the same pricing on items. Rather, the pricing should be relevant to the channel in which you are selling, your brand promise to your customer, and the relative pricing transparency and customer sensitivity of that item or groups of items. It goes without saying that pricing should always be market relevant and not insulting regardless of the channel. Enabling pricing to flex across the channels can improve financials while also incenting the ideal customer response.
Trying to Solve Too Much Too Quickly
Another pitfall to avoid is biting off more than you can chew — compromising operationally or experientially in ways that can cause resistance and slow down the journey. It's smarter and more effective to build out a roadmap that outlines quick, achievable wins first that can have a positive impact on the customer experience. Even a journey of a thousand miles begins with a step. It's important to identify the right first step and goals for one, three, and five years down the road, as this will set the pace of your project and keep the team focused on the priorities.
Having The Wrong Data To Support The End Goal
Finally, not having the right data, structured in a clear and logical manner, may mean you do not ask the right questions or determine the right answers. Therefore, it's critical that you begin with the end in mind. For example, what are you planning to achieve through online sales (e.g., an extension of your current channel structure, a better way to reach your target customer base, or a way to improve the brand through merchandising across all the channels in which your customers interact)? Knowing what your overall goal is at the outset will help you to identify the necessary data to support your objective.
It's clear that "the enemy within," rather than technology or investment, is holding many companies back from successful omnichannel implementations. That's not to say that it's their fault. It's a significant undertaking to implement a genuine omnichannel deployment that spans both customer experience and the back office.
Digital transformation projects are complex and multifaceted — there is no getting away from that — but with the right approach a true omnichannel experience can be achieved for your customers. The longer it is left the harder it will get, and if customers are not getting that experience from you, they will go elsewhere.
---
Channie Mize is the general manager for the Retail Sector for Periscope™, By McKinsey. She has over 15 years of retail experience spanning diverse competencies, including: omnichannel pricing and promotional strategy, clearance management, category management, analytics, and merchandise planning. Her career has included management consulting, Software as a Service (SaaS), and retail industry experience as a Vice President for a Fortune 250 retailer.