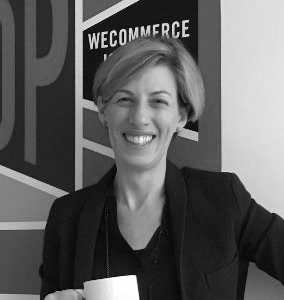 Black Friday has been an American shopping tradition for nearly 100 years. It's been the official kickoff to the holiday gift buying season since the inaugural Macy's Thanksgiving Day Parade in 1924, although the term Black Friday wasn't coined until the 1960s. In 2005, Cyber Monday was introduced as a brilliant marketing campaign to entice more people to shop online in the early days of e-Commerce. Cyber Monday has since become a highly profitable vehicle for retailers to deliver deals to consumers while increasing total revenues between Black Friday and Christmas.
After more than 90 years of popularity, and a financial windfall for both brick-and-mortar and online retailers, it's apparent from the research we conducted on shopping behavior that both Black Friday and Cyber Monday are changing, perhaps for the better for some retailers — for others, not so much.
Post-holiday (2016), we analyzed data from predominantly UK-based retailers that led us to the following conclusions:
Despite Black Friday seeing higher numbers of visitors, average order values (AOV) were actually lower than off-peak shopping periods;

Cyber Monday sales were down by 11%, lower than sales during off-peak periods; and

Comparing Black Friday to Cyber Monday revealed that Cyber Monday had the lower AOV, almost 10% lowerthan on Black Friday.
Could these numbers point to a further decline in Black Friday and Cyber Monday profitability in years to come? Without a working crystal ball we can't say for sure, but we do believe there are two trends that might be shaking up these two top sales days for retailers.
Trend #1: Opting Out Entirely
Retailers deciding to skip sales campaigns on Black Friday and Cyber Monday altogether continued to dominate as a trend in 2016.The most notable reason for doing so, for some companies anyway, was to strengthen their brand. By opting out, their goal was to further drive brand loyalty and advocacy. REI's popular #OptOutside campaign encouraged people to go outside on Black Friday. The #OptOutside campaign, in partnership with National Parks of America and Google, used a much-hyped social media campaign to urge consumers to get out and enjoy the great outdoors rather than shop. Other brands such as Patagonia, Fat Face and Braintree all committed to donating all proceeds from Black Friday sales to charity.
Trend #2: Snackable Shopping
Retailers saw a huge boost in conversions on Black Friday, doubling from 2% in 2015 to 4% in 2016. While Cyber Monday performance was down overall compared to Black Friday, retailers were able to convert more browsers to buyers than on Black Friday — and more than double a typical Monday. While revenues and conversion rates increased over the Black Friday weekend, the actual value of each order declined. These metrics are indicative of 21st century consumers who are faced with a vast array of choices and are much more savvy at finding deals. While retailers are seeing more traffic, thanks in part to the popularity of mobile commerce, they will need to work harder to increase basket values. Using more targeted, personalized product recommendations, offers and surfacing trending "hot" products are an example of tactics that will help retailers compete as they continue to face challenges from major retailers like Amazon, which lures consumers back time and time again with free same-day shipping available in their Prime service.
As Black Friday and Cyber Monday shopping trends continue to shake out, by morphing to fit consumer expectations and habits retailers can deploy a few strategies to help capitalize on the increase in traffic over the entire holiday shopping season:
Maintain the momentum: As the shape of peak evolves, with discounts extending longer and starting earlier, retailers need to give consumers a reason to keep coming back. Revealing new content or special offers over the festive season is a tactic we've seen work again and again.
Capture the abandoners: Our data revealed that the first two shopping weekends in December saw a big drop in conversion rates versus Black Friday, and that web site visits declined on the second weekend of December versus the first. Companies need to make every effort to convert those visitors that are onsite with relevant and tailored abandonment messaging. One way to do this is to drive the urgency to buy with information on final shipping dates, highlighting USPS and promoting gift cards as an option for undecided shoppers.
Use personalized recommendations to boost AOV: Across our data analysis, we determined that average order values declined during peak shopping periods compared to off-peak, impacted by shoppers taking advantage of discounts by buying less merchandise more often. December gift buyers present a perfect opportunity not only to increase conversions but also AOV through product recommendations. Some retailers are using chatbots to converse and deliver personalized recommendations for gifts (and self-gifting) to customers via Facebook Messenger. Bots are then able to generate shareable wish lists to make it easier to drop gift hints to family and friends.
Don't make the mistake of forgetting your VIPs: Our data shows that retailers are missing out on a major opportunity to woo returning and VIP customers, and this continued to pose challenges as Christmas got closer. If we compare the second weekend of December to the first weekend, we see that visitor volumes declined by 6%. Yet while retailers managed to increase conversions (+11%) and revenues (+3%) from new visitors week-over-week, revenues from returning customers fell by 2% even while AOV and conversion rates were increasing (+0.51% and +3.84% respectively). The retailers that fared the best during this time period rewarded their VIPs by treating them to exclusive first look access, largely engaging them via email. Some took this further, using onsite messaging to target, convert and encourage loyalty.
Conclusion
As we take a look back at the 2016 holiday season, retailers should look to the lessons from peak shopping periods when it comes to planning or revising their personalization efforts in 2017. Customer behavior is changing rapidly. Retailers must adapt to this changing paradigm or lose sales to their competitors who are already working to be more persuasive and personalized.
An in-depth understanding of visitor behavior will allow retailers to more accurately segment customers — providing them with a more personalized experience every time they shop. Combining this knowledge with the technical ability, and agility, to action will be the new mode of survival in retail as disruption to traditional peak shopping periods persists and consumer behaviors continue to evolve.
---
Leah Anathan is the Chief Marketing Officer at Qubit. She has more than 20 years of experience in brand and product strategy, and growth marketing for technology startups. Passionate about product innovation, Anathan has helped multiple software companies to launch award-winning products in e-Commerce and digital marketing. Prior to Qubit, she was the CMO at PrestaShop, an open source e-Commerce platform.