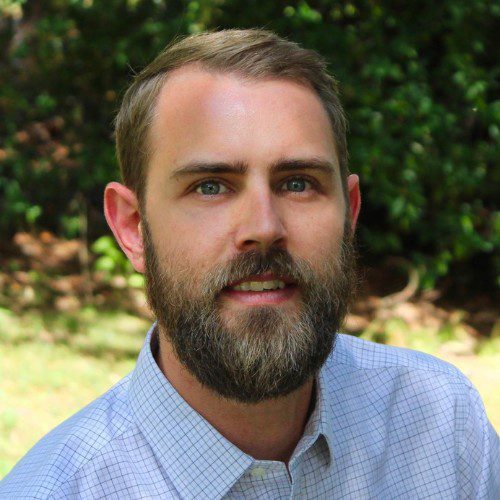 Disruption and innovation are common themes for 2020. America's retailers and their workers have been on the front lines of the COVID-19 crisis, with grocers, pharmacies and other retailers working hard to make sure families have access to food, medicine and other needed goods and services.
Adding to the stress of this year is a hurricane season that has been exceptionally busy. In late October, Hurricane Zeta became the 27th named storm of the 2020 Atlantic hurricane season. Its formation brought the season even closer to the record of 28 named storms set in 2005.
Mixing a potentially record-breaking hurricane season with the challenges brought on by COVID-19 has complicated disaster preparedness and recovery for retailers nationwide. Many retailers have closed locations in 2020 — either temporarily or permanently — and reduced staffing, making it harder to prepare and protect stores from hurricane damage. On top of that, finding workers to help deal with the aftermath of major storms has also been more difficult, underscoring the importance of having an expert partner to navigate and coordinate relief following a natural disaster.
One of the most dangerous and costly mistakes a retailer can make is neglecting to prepare hazardous waste in these types of weather-related emergencies. The increasing focus on regulations and enforcement can result in fines and violations that can be costly and detrimental to the brand image and financial status of the company.
Below are key considerations for managing hazardous waste in the wake of hurricanes and other natural disasters.
Protecting Communities
In addition to the destruction and financial devastation of natural disasters, communities face significant health, safety and environmental risks, which can come in the form of hazardous spills and leaks. To reduce the risks of injury, environmental harm or regulatory penalties, a successful disaster response requires extensive knowledge of hazardous materials and waste management, including applicable procedures and regulations at a local and federal level.
Often, natural disaster response also requires emergency spill response for fuel, chemicals, U.S. Department of Transportation (DOT) hazardous materials and EPA hazardous waste, as well as critical tasks such as identification of unknown substances, spill containment, proper waste handling and clean-up.
In the aftermath of a natural disaster, waste and environmental concerns are only a part of a larger, complicated picture. Every hazardous waste emergency response situation must be managed with a commitment to safety and full compliance with all applicable regulations, from the initial response to the ultimate closeout of all paperwork and reporting.
Obtaining Episodic Waste Relief
Hurricane Sally's recent destruction in September 2020 caused $7 billion in damage on the Gulf Coast. Left in the storm's path were many types of debris, including a massive amount of episodic hazardous waste at retail locations.
A key provision of the Hazardous Waste Generator Improvements Rule (HWGIR) is allowing a hazardous waste generator to avoid the increased burden of a higher generator status when generating episodic waste in the case of an event like a natural disaster — provided the episodic waste is properly managed. For events that take a retailer from a small quantity generator (SQG) to a large quantity generator (LQG), the retailer may be precluded from counting that extra waste or material towards its generator status. Currently, the HWGIR is in effect in 32 states and the U.S. territory of Puerto Rico.
It is critical to note that just because there is a hurricane or other natural disaster, it does not mean the retailer will automatically get leniency or relief from complying with hazardous waste management regulations. Importantly, retailers should document waste management practices during and after a disaster, and list any reasons for not meeting compliance. Reach out to regulatory agencies to ask how they would like the waste to be managed before or during the event, not afterwards.
Upholding Brand Image
Brands are under constant pressure to convey and uphold sustainability as a core value, regardless of the conditions or outside factors presented. As a result, resource management following natural disasters is often scrutinized. Some retailers have faced immense public criticism for destroying millions of pounds of merchandise following major hurricanes.
With pressure to re-open quickly after a disaster, retailers often do not have the time to sort out the good merchandise from the damaged. If there is a power outage, items like food, cosmetics and more may have to be destroyed so the retailer can open its doors and provide necessities that communities rely on.
It is necessary to have a waste management partner that recognizes this risk to the brand and can work with the organization to promote ideas for mitigating a negative brand perception. Together, retailers can work with the partner on a plan for sharing guidance with customers on how the retailer is managing waste streams following a hurricane, and the associated risks of keeping potentially damaged product. Ahead of time, consider partnerships with groups like the Red Cross during clean-up efforts, which will help support a positive brand image.
Preparing an Emergency Response Plan
Most importantly, companies should first strategize on a successful disaster response plan and have the plan in place before it is needed. When creating a natural disaster emergency plan, retail executives should consider several factors.
Executives should initially and internally determine emergency response roles. Who will make crucial decisions in the event of a storm? What's the chain of command and communication? Who will be involved in hazardous waste management? Who will assist in waste removal? In the case of COVID-19 restrictions and the related challenges, what should the plan of action be if staffing shortages do arise?
There are many other elements that should be considered in the emergency response plan, including how to secure all hazardous chemicals safely outside of potential flooding areas, ways to identify what hazardous wastes could be generated and what types of reporting must be completed after an incident.
Securing Hazardous Waste
Outside of an emergency, keeping up with day-to-day operations and proper waste segregation deserves high emphasis. This includes making sure the materials are in proper containers, in secure locations, and ultimately go to their end disposal in a manner that meets regulatory requirements of the U.S. Environmental Protection Agency (EPA) and the DOT, as well as other federal, state and local regulatory agencies.
Additionally, hazardous waste should be removed prior to the arrival of severe weather. If a retailer knows weather is coming in advance, which is often the case with week-long hurricane storm warnings, the location should schedule a pickup in advance for any known waste areas. However, it can be nearly impossible to do this when a natural disaster is well on its way. If a location cannot remove all hazardous waste, there are several safety precautions to follow when securing the materials that will remain on site.
For example, correct lids should be securely fastened on containers, and containment areas should be set up and properly cleaned. If possible, retailers should also move hazardous wastes into higher storage areas and ensure that storage containment, such as flammable liquids cabinets, are sufficiently tightened.
Today, retailers must go beyond meeting the demands of consumers — they must also operate their businesses in ways that protect those consumers and the environment. From ensuring that each location has the proper equipment for waste storage to documenting compliance for various agencies, hazardous waste management is a challenging process that requires expertise and focus. The consequences of failing to meet these challenges, including aggressive fines and lasting brand damage, are far too real for retailers to ignore. 
---
Mark Ray is Director of National Accounts – Retail for Clean Earth, which has responded to thousands of environmental emergency calls, providing disaster recovery assistance after hurricanes, tornadoes, floods and other natural disasters. Ray has been supporting national environmental programs across various roles for 10 years and has been part of hurricane response teams on the ground. He is passionate about helping customers and is a consultative resource to anyone who needs guidance navigating the complex challenges of the regulated waste industry.