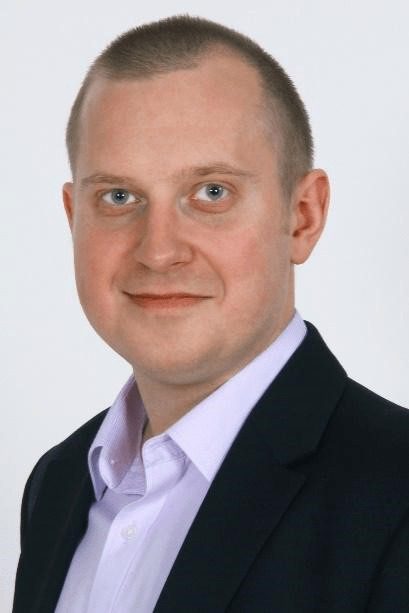 The retail industry is in the midst of digital transformation. Retailers must utilize innovative technologies in order to stay ahead of their competition. However, in this technological 'rat race,' simply providing web and mobile apps that enable e-Commerce and m-Commerce is no longer enough to ensure business success. Instead, competitive advantage hinges on the quality of the customer experience delivered by those apps, across all digital channels.
Today's savvy customers demand a seamless, personalized and convenient experience when using a mobile app or a web site. They also expect this experience in-store. A lack of focus in these areas puts customer satisfaction at risk, meaning lower conversion rates, revenue, profitability and, over time, loss of brand credibility.
According to a recent survey conducted by research firm Atomik, more than 70% of respondents reported that performance of a mobile app would impact their perception of the retailer. More strikingly, more than two-thirds of respondents stated that a negative experience with an app or web site would deter them from engaging with the retailer in future. Instead, they'd do business with a competitor.
Protect And Enhance Customer Experience With Application Intelligence
Because web and mobile apps are central to commercial success, retailers everywhere must commit to ensuring customers alwayshave a great user experience.
The first (and most essential) step to achieving this retail necessity is to proactively monitor web and mobile app performance end-to-end — from the customer's screen, right through to the back-end infrastructure. This allows retailers to identify emerging problems before they impact the buyer, allowing for a seamless and problem-free experience.
Secondly, online retailers should analyze every interaction, seeking ways to optimize performance and simultaneously increase customer satisfaction, engagement and loyalty. Modern application intelligence solutions deliver results on both these critical fronts.
Application intelligence enables retailers to detect and diagnose complex application performance problems to maintain an expected level of service. It allows retailers to be confident that their apps are performing well around the clock, and helps ensure that customers experience the app as fast, reliable and always available.
For example, application intelligence solutions enable some of today's biggest online retailers — like Overstock.com and The Container Store — to successfully execute digital transformation. Empowered with real-time, actionable IT operational and business insights into application performance, user experience and business outcomes, these brands ensure excellent performance and continuous improvement of customer satisfaction through two critical capabilities:
End-to-end performance monitoring of web and mobile applications. As performance is the foundation of customer experience and proactively monitoring application performance is a 'digital must,' the aim of this technology is to discover emerging problems beforethey impact customers. While these apps are designed to be engaged with by the masses, successful digital retailers see the value of making their offerings feel relevant and special for every single customer. As commerce architecture becomes increasingly complex, retailers must invest in solutions that are able to easily monitor all the way from each customer's interaction, to the application code and through to supporting infrastructure — all in order to deliver better and more personalized experiences.
Application analytics. The real-time analysis and visualization of automatically collected and correlated data, application analytics further enables success in online retail: seamless convenience. Retail brands looking to compete digitally require this capability to collect and analyze the wealth of data coming in real time from these solutions, in order to better understand customers and tailor performance of key channels such as desktop and mobile web channels. Retailers can also leverage application analytics to redesign their app in ways that improve customer engagement and make the digital experience more pleasant and convenient.
Today's commerce environment grows more connected and digital by the day, as the need for personalized convenience grows. As such, retailers must strive to provide a seamless and convenient shopping experience — achieved in part through application intelligence, which provides invaluable insight into customer engagement; how each application release supports business outcomes; and how to optimize performance as part of delivering a personalized experience.
Going forward, the most successful retailers will not be the companies with the largest number of Pinterest and Facebook followers, or those with the most square footage in Times Square. They'll be the ones collecting and analyzing customer data and app performance in order to deliver customers today what they really want: a seamless user experience and lightning-fast performance, every time they interact with the retailer's app.
---
John Rakowski is Director of Technology Strategy at AppDynamics. Prior to his current role, Rakowski was the lead analyst for APM and IT Operational Analytics (ITOA) at Forrester Research, helping clients with the APM and analytics strategies. Earlier he worked at Fujitsu and Capgemini architecting and implementing systems management technologies for enterprises in the financial and utilities sectors plus UK government. Rakowski has more than 10 years of experience with systems management and monitoring technologies. You can follow him on Twitter at https://twitter.com/momskij.