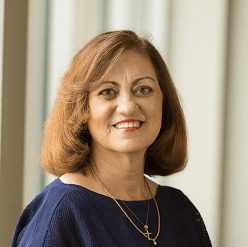 We've all been hearing for years that we need to stop batching and blasting our emails. Yet, we know we don't. Sending a message to every subscriber on our list is our comfort zone — it delivers revenue, no matter what. So let's make 2016 the year that we acknowledge that it's hard to give up on batch-and-blast and resolve instead to move away gradually by experimenting with segmented and personalized campaigns. Here are six ways to move away from spraying that whole list:
1. Take Baby Steps
Intersperse bulk sends with segments. The e-Commerce Marketing Manager for fashion retailer Johnny Was didn't try to convince the marketing team to give up batch-and-blast all together. Instead, she crafted re-engagement messages for customers that had not been responding, then added a cart abandonment messaging program and transactional messages with suggestions on accessories. "We're working hard to evolve our email strategy from the 'batch and blast' philosophy to a more customer-centric approach, with more triggered messages, personalized content and segmented targeting," says Frederique Meijer.
Another retailer experimented with sending two to five times a week. Turns out that two times a week (with personalized and triggered messages) delivered as much revenue as their previous one-size-fits-all approach — and it halved the unsubscribe rate.
2. Segment The Least Engaged Customers
Less can be more. Rather than trying to convert the unengaged with big discounts and better promotions, ignore them for a few weeks or even a few months. As one specialty online retailer tells us, this means the message you eventually send them will stand out. They might also be less likely to unsubscribe. The same retailer told us their list has grown steadily since they stopped sending everyone the same email all the time. If it makes you nervous to ignore the unengaged, figure out when they last shopped with you (was it near Mother's Day? a gift purchase at the winter holidays?) and re-engage them with a personalized message reminding them of that purchase.
3. Segment Even If Online Isn't A Major Sales Channel
Los Angeles-based Sexy Hair doesn't sell much of its product online. It doesn't even really want to. Website sales reflect only 1% of total sales and it limits the amount of product a buyer can order, in order to encourage sales through its salon partners. Their emails, says Jill Pauley, Director of CRM, are geared toward engagement. Given the circumstances, you wouldn't fault the company for blasting the same email to everyone. Instead, Pauley segments the list by the types of product the customer buys and the newsletter items they click on. "If I know you're interested in curly hair, I talk to you differently,'' Pauley says.
4. Explore Geolocation
If you are multichannel and don't already gather zip code information on subscribers, you need to do this. Let them know about products that might only be available in certain locations, announce store openings or even nudge those resistant to your cart abandonment emails to come see the product at your store. A survey we commissioned with Ipsos in 2015 shows that 73% of customers (younger ones in particular) increasingly use shopping carts to park products that they might want to look at in person. More than half of online shoppers under 40 place items in the cart that they then look at on a mobile device — sometimes in the store.
5. Build A Multi-Message Story
The key to succeeding with a multi-message campaign is to do more than sell. Embrace a content marketing approach that tells a story, educates, entertains or enlightens. Here's an example of an old-school Valentine's Day email campaign: First message "Send flowers." Second message: "Send flowers at 10% off." Third message: "Roses 25% off — plus free shipping!''
A better approach: A message with a mini-history on why roses are so popular on Valentine's Day, a second message on alternative flower selections for the rose-weary, a third message that mentions the purchase the subscriber made last year. Or invite subscribers to participate in a competition to win free flowers by penning a funny love poem.
6. Use Social Media To Rev The E-Commerce Channel
Buy buttons on social media are still in their infancy. And broad re-targeting campaigns are expensive. E-Commerce is still the most economical approach to developing a direct relationship with the customer. So use social media in a way that draws customers to your list. Tell a story, show your latest fashions, educate them in a way that makes them see the value of receiving a direct message. Then re-target selectively. One women's fashion retailer is experimenting with re-targeting their unengaged subscribers. The idea is to remind them of the fashions that made them subscribe to begin with. Beats sending them message after message that will just encourage an unsubscribe.
We understand that another factor in moving away from one-size-fits-all email campaigns is staff resources. It takes a bit of creativity and some efficient tools to make it happen. But given the number of one-person e-Commerce shops successfully personalizing and segmenting email messages, we know we all can get it done.
---
As Vice President of Marketing, Susan Wall is responsible for Bronto's marketing strategy and leading all lead generation, branding and positioning initiatives. She brings an extensive background in brand marketing, product marketing, marketing research, media and advertising to Bronto Software.