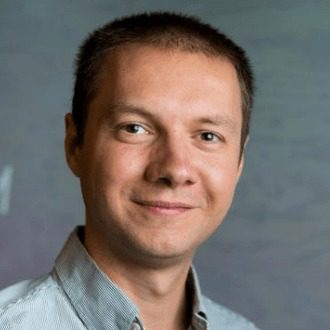 In the last year, the use of mobile retail apps grew an astounding 81%. This upward trend has drawn significant attention from retailers that use apps to increase engagement, drive growth and build customer loyalty.
Although the mobile marketplace is rich with opportunities, uncertainty still remains. The culprit for the underlying doubt is the constant change in mobile trends within the retail industry. What worked yesterday might not work tomorrow. New features quickly become outdated.
The fast-paced nature of mobile marketing is enough to make even the savviest marketer's head spin.
Look closer at all of the parties that must get involved and invested for mobile marketing to succeed and matters become even more daunting. It takes a lot to have a shopper download an app, and even more to keep that person's attention. Harder yet is internal alignment and getting a national team trained and up to speed on ever-changing mobile marketing strategies.
It's no mystery, mobile is essential to all our lives. To keep up with this constant evolution in customer behavior and mobile marketing trends, retailers need to look for an integrated solution that delivers meaningful mobile engagement, from messaging to the in-app experience.
These challenges and opportunities were the focal point of discussion at our Mobile Apps Unlocked New York fireside chat. Here, I sat alongside Tony Hyde, Senior Solutions Manager at Macy's, to discuss the latest mobile marketing trends for retailers and how an integrated mobile marketing solution is critical to overcome the common challenges posed by constant change.
Here's what we uncovered.
Internal Alignment Is Challenging But Critical
The goal of any mobile app is to create a personal and seamless experience for the buyer. To do this, you must have the full support of your internal team. Still, aligning your team comes with its own set of challenges. Namely: balance.
There is constant debate about optimizing a seamless user experience across desktop, mobile web and mobile apps. To balance these internally and at the same time ensure cohesion across all channels, it's necessary to juggle part art, part data and part intuition.
To bring these three channels together, it's essential to start with a vision for how the mobile strategy will play out. What does a mobile marketing strategy look like for your brand? By identifying the critical use cases of where this vision becomes a reality, you can determine what should happen on the desktop version of your web site vs. what needs to be accessible in the mobile app.
Another important piece of the internal alignment puzzle is getting each of the key stakeholders, such as product and marketing, involved at an early stage. The faster you can get these people on board, the easier it is to adapt to the latest mobile trends and compete at a higher level.
With your mobile app set up to resolve the critical needs of shoppers and the team aligned to embrace the consistent changes, retailers are in a prime position to capitalize on mobile marketing trends.
What are those trends? Let's dig into the conversation between Hyde and myself at the Macy's fireside chat. Here's what we uncovered.
Trend 1: Data-Driven Personalization For Increased Engagement
We live in an era of Big Data. Sales numbers, facts about customer demographics and future projections are becoming increasingly accessible as retail technology advances.
Still, these numbers have felt daunting to many retailers in the past. Now, more retailers are finding a way to create personalized experiences based off the real-time information constantly being gathered through mobile apps.
Here's how.
Generally speaking, things tend to look better when you show your shoppers what they want, save them time, make them curious, and add another dimension to the shopping experience. With data, such as mobile app usage times, location-based information, in-app activity and past purchases, that's possible.
Through the mobile app, business teams can reach customers at optimal times, regardless of location. With the right tools in place, there aren't as many technical hurdles to leap over. The systems are already in place to send personalized push notifications to shoppers while at the same time improving their shopping experience.
Trend 2: Offering Shortcuts
When it comes to converting your buyers, the rule of thumb is, the easier the better. Hyde discussed using shortcuts within mobile apps to convert more shoppers to buyers.
One strategy is to present shoppers with a message containing a deep link to relevant content in the app, such as a sale or specific item they've previously viewed. Give them a shortcut to get to these places faster and hold on to their attention longer while they're shopping within the app.
Shortcuts make the shopping experience faster and easier, which makes you more likely to boost conversions.
Trend 3: A/B Testing
One of the benefits of online vs. offline marketing is the amount of data available at your fingertips. A/B testing itself isn't a new concept. For years, marketers have presented two options to consumers and watched which one performed better.
What is in fact new is the type of A/B testing retailers are performing to get bigger gains from their mobile marketing.
App-wide experiments are paramount. Testing content changes to the app can improve the user experience and increase engagement. In addition, experimenting with targeted content to specific segments can further personalize the in-app experience.
These tests integrated with deep analytics will enable you to learn which content is driving the greatest engagement.
When conducting A/B tests, ensure you're properly measuring each change. Learning from those iterative improvements as a whole will enable you to improve conversions and the user experience.
The Future for Macy's Mobile Marketing
As the fireside chat moved away from the present and into Macy's future plans, Hyde had one main focus: technology.
More importantly, he said Macy's was focused on evangelizing the use of technology to increase the rate of adoption by clearly conveying the value and purpose of the platforms.
When evaluating which tools to use, he considers:
• Is it accessible and easy to use for non-technical people?
• Does it reduce dependencies?
• Does it uncover potential new marketing strategies so we can innovate?
These are critical questions for any retailer to ask when learning of new mobile marketing trends and related technologies. With the right solution, retailers are better equipped to identify and act quickly in the fast-paced mobile landscape, making the ones who harness these tools more competitive all around.
Wrapping Up
It's a challenge to successfully navigate the mobile marketing ecosystem. It can be even more difficult getting internal alignment on how to capitalize on this growth while continuing to innovate and drive sales through mobile.
Macy's relentless focus on getting key players on board fast and using technology to personalize experiences for their consumers has been paramount. Now, they're in a position where they're equipped to capitalize on these latest trends and convert more shoppers.
---
Momchil Kyurkchiev is an expert in mobile marketing and the CEO and co-founder of Leanplum, a mobile-first marketing platform with offices in San Francisco, New York, London, and Bulgaria. As the CEO of Leanplum, Momchil has raised $46M in funding from top-tier VCs like VCs like Canaan Partners, Kleiner Perkins, and Shasta Ventures, and won VentureBeat's GrowthBeat Innovation Showdown, which showcased the most promising startups in the marketing tech space.