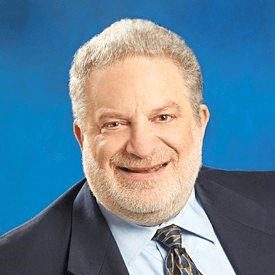 Retail is a cash flow business. Buy merchandise on one side, sell it at a profit on the other. Some retailers make money with higher margins — think jewelry or furniture where the volume is low and the dollar value is higher. Others make money by turning the inventory more often — for example, grocery and mass merchandise where the volume is high and the dollar value is lower.
An important metric retailers consider is the cash conversion cycle. It expresses how quickly a retailer can convert its merchandise into cash. The shorter the cycle, the less time capital is tied up, which is better for a company's bottom line.
For many retailers, the cash conversion cycle is such that they need to pay their vendors prior to getting cash from sales. In other words, the retailer's inventory turn cycle (let's say every 60 days) is longer than their vendor payment schedule (let's say 45 days). In this scenario, the retailer will need to borrow 15 days' worth of money earmarked for inventory to fund the business. Reducing this ratio has a significant impact on most retailers' balance sheets.
Retailers stock a certain level of inventory to meet customers' needs over a given period. The goal is to manage customer demand while being financially prudent about carried inventory. Too much inventory and the business can't sustain its carrying costs. Not enough inventory and the retailer risks lost sales and dissatisfied customers. So, how does a retailer get inventory just right?
Gather historical data. Understand your current customers' buying patterns and how your products are currently selling, including details on size, color, etc.

What's new? Gather information about the new products that need to be stocked. What attributes make up the product, such as size, color and other information? (In a shoe store, examples include heel height, boots, flats etc.)

Make predictions. Analyze the data to develop models that will predict the best selection (by attribute) to stock in individual store locations given financial guidelines.

Pack and ship. Match the selection profiles to best shipping quantities from distribution centers and vendors to most efficiently match individual locations needs.
Taking the basic steps above will mean a more efficient distribution of inventory that will achieve higher margin sell-through by the end of the season. And, you will simultaneously achieve more with your inventory investment, reduce short-term borrowing needs and improve cash flow.
---
Alan Lipson is the Global Retail Industry Marketing Manager for SAS.