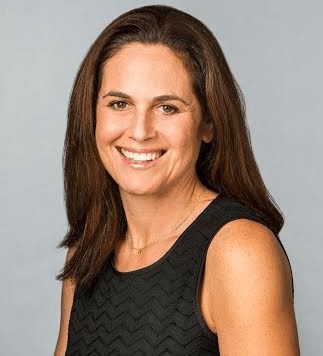 The retail industry is at a crossroads. Consumers are now in the driver's seat. They require more flexibility and the ability to connect with retailers seamlessly across every channel. While the proliferation of social networks and mobile devices has provided new opportunities for retailers to create one-to-one experiences, many are struggling with how to connect it all.
To deliver what the customer needs and maximize sales, I offer five key ways for retailers to win in the New Year.
1. Re-think email: How often have you, as a consumer, received an unsolicited email from a retail brand that has nothing to do with your preferences or shopping patterns? Retailers need to re-think email and incorporate both their brand stories and highly personalized triggers that get consumers to pay attention. They need to look at what a person has browsed, how many loyalty points they have, what they have left in their abandoned shopping carts and much more, and then tailor emails accordingly.
According to new research from Salesforce's Marketing Cloud division, which analyzed 140 million digital interactions from its clients, abandoned cart emails generate the highest average revenue per click at $36.02. In a sea of marketing emails from retailers, sometimes simple and factual stands out.
2. Eliminate seams with the cloud: Data from the National Retail Federation shows that many retailers are shifting 90% of their enterprise systems to the cloud to move closer to the goal of greater connectivity in the workplace, such as managing files, driving internal messaging, scheduling employee hours and disseminating business intelligence across the organization. The cloud becomes an imperative as today's retailers blend the physical and digital worlds into a seamless omnichannel commerce experience.
In-store programs such as clienteling take the concept of the "Little Black Book" of retail and blend the best of physical retail — great stores, inspiring product and responsive sales associates — with digital technology to make the store feel more personalized, relevant and a place worth visiting. Just look at fashion footwear and accessory brand ALDO. The company leverages the Salesforce1 Platform to attain a single view of each customer so they can take them from interest online to a guided sale within the physical store — all without disruptions along the way. This seamless experience, driven by the cloud, can make all the difference.
3. Train socially: According to a study by Elance-oDesk & Millennial Branding, Millennials will become the majority of the retail workforce by 2015. Retailers must seriously take into account how different generations of employees have different work habits, learning methods and preferences. Millennials are used to using social networks in their personal lives and expect the same technology at work, while long-time retail employees have institutional knowledge that need to be transferred to the next-generation workforce.
To bridge this gap, retailers can turn to these social tools — like Salesforce Communities or Chatter — to better connect younger generation employees with those who have worked for years and have a deep understanding of the best products and promotions. For example, Westfield, which owns and operates more than 100 shopping centers worldwide, uses Salesforce Communities so reps can share best practices and collaborate to close deals quickly. Employees can also contact local personnel to get fast answers to questions about specific mall locations. It's the easiest way to pass on institutional knowledge, keep employees engaged and ultimately, make customers happy.
4. Predict the future: Of course, no one can really predict the future. But "predictive intelligence" is the latest marketing trend, and it's here to stay. Digital marketing strategists today use predictive intelligence to look back at existing datasets and forecast future trends. By crunching billions of interactions and unstructured data, retailers can better understand how to set store hours, what marketing channels to use, and how to pick and price products.
In fact, retailers who use predictive intelligence see a 23% uplift in revenue versus those who don't, according to Salesforce Marketing Cloud data. And predictive intelligence shows a more than 40% influence in revenue after only 36 months of implementation. At the end of the day, retailers that embrace analytics are the ones that will win.
5. Create businesses within the business: While retailers would love every employee to take a sense of ownership over a store's success, that's not always the case — whether due to attrition or poor systems and processes connecting store workers to their customers. Enter personalized shopping, one of the hottest trends around retail that involves associates taking direct ownership over a set of clients who frequent the store. And now, with mobile, associates can even bring the store to the customer.
For example, Design Within Reach has leveraged technology to make its designers mobile and more engaged with their customers. Instead of being tied to desktops, reps can now access client profiles from anywhere, and input new information while working with them. They can go directly into a consumer's home, know what they've purchased in the past, what their tastes are and what their room looks like, and then suggest new ideas and options. By using sophisticated cloud-based sales and marketing technologies, retailers can empower their teams with client ownership — this is personalized shopping at scale. The old model consisted of consumers going to stores; the new model is the store come to you.
At the end of the day, retailers should continue to reevaluate their current operations, as well as investigate ways to disrupt the status quo with technology. The only way retailers can truly win the New Year is through reinvention.
---
Shelley Bransten is the Senior Vice President of Global Retail and Consumer Goods at salesforce.com. In this role, Bransten is responsible for developing and launching transformative business solutions that address the unique challenges facing the Retail and Consumer Goods industries.
In her previous role leading CRM for Gap, Inc., Bransten set the vision and execution of world-class CRM programs for Gap, Banana Republic and Old Navy. Shelley built out Gap Inc.'s CRM Strategy where she lead the team for over 16 years and oversaw the customer database and direct to customer marketing for the world's largest specialty retailer. In addition to her 16 year tenure leading CRM for Gap Inc., Shelley served on the Board of Merchants Customer Exchange (MCX) a mobile payments and loyalty coalition with executives from leading retailers and brands such as Target, Walmart, Lowe's Southwest Airlines, Best Buy, Exxon Mobile, etc. Shelley has also been an advisory Board Member for Loyalty One's annual Loyalty Innovation Awards.