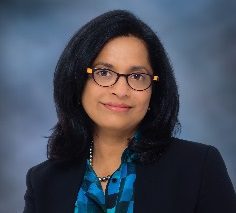 One thing that's on the top of every retailer's mind these days is how to deliver differentiated experiences that create brand value and build sustainable competitive advantage in a world where customers move seamlessly between their digital and physical worlds.
Let me set the stage for you with a recent personal experience that underscores the need to fully integrate a company's online presence with their physical presence.
Bridging The Back-End Gap
A few weeks ago, I purchased a piece of jewelry as a gift from a high-end retailer, known for its exemplary customer service, and when it arrived it was not at all what I had expected. I called the retailer to let them know I was sending it back and since I am a loyal customer, I asked them to credit my account immediately as they have done for me many times in the past. The customer service representative told me that the order had been cancelled and already refunded. This was troublesome because I had the merchandise in my hand and there was no refund when I looked at my credit card statement online.
I asked to speak to a supervisor who explained that the earrings I ordered online had been shipped from one of their stores because it was not in stock at the warehouse. To ship from a store, the retailer had to cancel my online order and place a new order with the store. The supervisor suggested I call the store to ask them to issue a credit. I was so confused and frustrated. The return ticket was addressed to the warehouse, not the store.
So, why would the store credit me before I even called them to do so? Why would I have to call the store to explain the situation? And, more importantly, why should I even have to hear about the challenges the retailer faced because their online and brick and mortar businesses aren't synched up? I was the customer and this should not have somehow become my problem.
This experience goes beyond the common view of omnichannel — delivering the right product at the right point in time in the right channel — and highlights the need to integrate all systems to deliver a consistent brand experience across multiple channels. Issues like this will continue to plague retailers' relationships with their customers as long as they treat their online business separately from their physical stores.
Act Quickly Or Your Brand Could Suffer
My experience is not an isolated one. Walmart recently had to apologize for an offensive 'Fat Girl' costume they offered on their website. Customers were offended and responded immediately by posting comments on Facebook and Tweeting about their disapproval. Yet, it took three days to respond to customers' complaints and to correct the issue.
The point is that today's customers have the ability to influence other potential customers in a matter of seconds with a Facebook post, a Yelp review or even a Tweet which could help, hinder or even damage a brand in the long-term. This shouldn't shock you but when people have a bad experience they tend to be far more vocal about it than if they had a good one.
Walmart's slow response to complaints from customers about their misguided online offering demonstrates how intertwined a retailers online presence is with its brick-and-mortar business and its brand perception. Customers forgive mistakes, but they expect sincere apologies in real time — not three days after the fact.
Delivering Seamless Customer Experiences
You're probably thinking, "OK great, but what does true physical-digital integration look like in the real world? What does success look like and who's doing it right?" Well, there are some great examples of retailers who have integrated the physical and digital to deliver seamless, differentiated customer experiences.
Nordstrom, for example, has created a Pop-in@Nordstrom boutique at a number of physical locations along with a curated microsite that seamlessly fuses their online and physical presence. Each month, a mix of clothing and goods are selected and featured in designed spaces online, as well as offline, encouraging interaction and engagement.
The future of retailing will include tighter and tighter integration between the physical and digital stores. Retailers on the cutting edge will exploit their brick-and-mortar stores by providing unique digital experiences. They will use technologies like Bluetooth and Beacon to assess their customer's shopping interests as they walk through their stores. This will enable the retailers to aid their customers by directing them to specific products, make real-time compelling offers to close sales, and build deeper brand loyalty.
Call To Action
The fact of the matter is that delivering on your brand promise today means delivering what your customers value most about what you offer, seamlessly across all channels. To be truly omnichannel means there should be no difference between the brand experience companies deliver to customers online, at their brick-and-mortar stores, or with their customer service representatives on the phone. That said, I truly believe that we need to look at omnichannel as part of a larger need to focus on the overall integration of the physical with the digital. Not only is it a change in approach, it's a shift in how we all view and conceptualize the challenges we face today to ensure tomorrow's success.
Seeta Hariharan is General Manager and Group Head of Tata Consultancy Services (TCS), Digital Software & Solutions (DS&S) Group where she is responsible for overseeing all aspects of operations for this new strategic growth unit with its own P&L. Hariharan sets the strategic direction for the unit, establishes product direction and ensures the solutions designed and delivered meet business needs. She is also responsible for equipping engineering with the staff and resources needed to execute against a visionary roadmap and oversees sales and marketing efforts to establish TCS in the licensed software business. She comes to TCS from IBM where she held leadership roles in IBM's software, services, hardware, and microelectronics divisions.