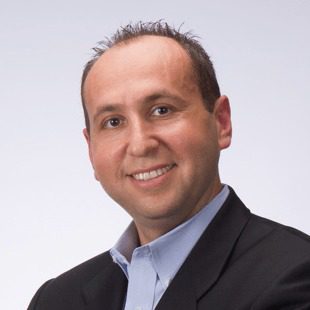 Americans are working more than they have in years and that's creating a domino effect on retail operations. According to the annual Bureau of Labor Statistics American Time Use Survey, employed Americans worked more in 2014 than they have since 2008. More hours on the job means less time to run errands outside of work, a trend that is challenging the typical retailer to become, in effect, the store that never closes.
Consider BJ's Wholesale Club, Inc., which operates more than 200 warehouse clubs and 100 gas stations in the eastern U.S. BJ's is open 11 hours a day from Monday to Saturday and 10 hours on Sundays. This represents a significant chunk of daily uptime where each store needs to be fully operational — shelves stocked, staff working and systems running.
This shift toward longer hours of operations has implications for several related trends that all impact year-end profitability:
Unrelenting pressure to optimize operations: The famously small margins in the retail industry are further squeezed when out-of-stocks, overstocks and returns get out of hand; expanded store hours reduce the amount of time available to correct these problems manually;

Transformative change balanced with continuity: In an age when retailers never know where their next competitor will come from or what form it will take (Text a personal shopper! 3D avatars! Delivery by drones!), there is a constant need to reinvent the retail experience without disrupting business continuity or jeopardizing current customer service levels; and

Demand for wall-to-wall IT support: A growing number of retailers are seeking a partner outside their four walls that can handle their stores from wall to wall, instead of dealing with multiple vendors who draw clear lines in the sand and slow problem resolution to a crawl when technical issues erupt.
For BJ's Wholesale Club, the importance of meeting member demands for value, selection, quality and convenience prompted them to send their IT services out of house. BJ's selected Toshiba TCxCare to manage and be the single point of contact for all of its maintenance services, including both Toshiba point of sale hardware and all other OEM retail store equipment.
In the words of BJ's CTO, this frees up its operations team to focus on the store chain's core business of driving member loyalty and sales. Having a single provider assume responsibility for club maintenance lets the Massachusetts-based retailer concentrate its highly skilled employees on staying ahead of shopper trends and fine-tuning the customer experience, without also being asked to be the IT integrator or help desk.
Retailers that are considering changing their approach to in-store commerce systems should start by selecting and prioritizing comprehensive criteria for making that decision. One area that is not always understood fully is vendor skill sets. Deep, up-to-date knowledge of the retail sector is fundamental in providing stores with counsel and ideas for improvement — knowing the hardware and software is really only the starting point in this complex and fast-changing industry sector.
Similarly, having multi-vendor expertise in retail store technology is also key. Multi-vendor solutions are a bit like barcodes: it's hard to remember a time before they were the de facto standard in retailing.
Another criteria to consider is innovation. It makes no sense to select a provider for wall-to-wall support that does not match or exceed the retailer's own commitment to innovation and to harnessing technology.
Toshiba, for example, uses GPS-enabled smart vans that utilize proximity-based dispatching to locate the available service technicians who are closest to a customer's store. For routine maintenance calls, the vans are stocked with parts and supplies monitored in real time and tailored to the individual customers the technicians will be visiting. More than 90% of the parts customers need are filled from the van, which goes a long way toward meeting the goal of getting the customer up and running on the first trip.
Hours of operation among retailers are not expected to get pared back any time soon. As an increasing number of store chains wrestles with the challenge of becoming the Store That Never Closes, it will help to partner with support providers that can match those same long hours and investment in skills and innovation. No one wants to have to tell a customer who has popped in after a long day at work that the cash register is down or an item is out of stock.
---
Eugene Shvartsman is Executive Director & General Manager, North America TCxCare at Toshiba Global Commerce Solutions.