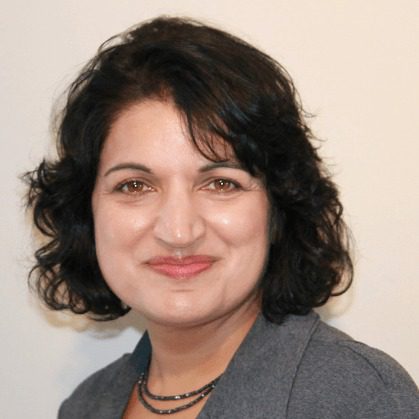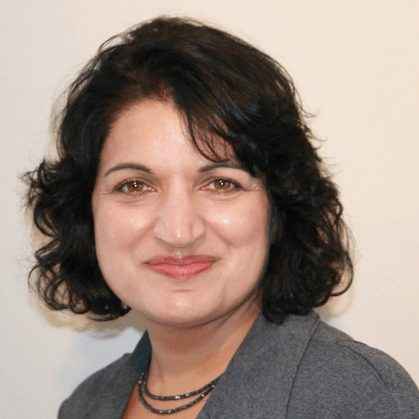 RFID in retail has reached a tipping point and is being adopted globally at a rapid pace. According to the GS1 US Standards Survey from March 2015, some 57% of U.S. retailers had implemented item-level RFID as of the end of 2014, and an additional 21% planned to implement item-level RFID in the next 13 to 24 months.
What has brought us to this point? According to a ChainLink Research report titled Retailers Continue Moves into RFID, "Retailers think about RFID to support many facets of the business. Whether it is display management to ensure that shoppers see all the product you have for sale; or easily locating stock, such as shoes; or creating a fast checkout customer kiosk for product info or price checking; or managing inventory accurately; to supporting merchandise, allocation and financial tasks, RFID is playing a great role in retail."
That said, successful RFID implementations aren't a slam dunk. To achieve the full potential of RFID, retailers should keep in mind the following "Four E's" Everyday, (for) Everyone, Everywhere and (with) Everything.
Everyday
To achieve sought-after results, RFID must be seamlessly integrated into everyday store and distribution center operations. Too often it is treated as just another add-on technology. For example, consider operations such as receiving new merchandise, restocking, fulfilling omnichannel requests and assisting customers. Adding one more task to these busy operations may mean that something else important won't get done.
On the other hand, if RFID is integrated into those tasks, and makes them easier, then it is more likely to be successfully rolled out chain-wide. In fact, by incorporating RFID as part of the business rhythm into current systems, it can be used consistently and on a broad scale across hundreds or thousands of stores to achieve business objectives.
Generally speaking, RFID data should be integrated seamlessly in your inventory reports, task management systems, etc., so that it improves operational data without requiring process change. The exceptions? Those areas that are customer facing or relevant operational data alerts signifying that some action must be taken. In such cases, it may be because something is either wrong or out of the ordinary, such as when merchandise has been incorrectly shipped, when received merchandise must be immediately put aside for a customer order, or store inventory hasn't been counted recently or correctly.
(For) Everyone
What's in it for me? That's the question you'll likely get when you introduce an RFID project. In fact, even if you have built your project around inventory management, you may be surprised by the number of interested stakeholders in your company, including those in finance, supply chain, operations/stores, merchandising, IT, asset protection, brand management, omnichannel, etc.
As a result, consider a cross-function steering committee upfront so that everyone's concerns/goals and buy-ins are established.
For example:
Finance likely wants to know how much cash is tied up in buffer inventory – extra stock that is maintained in stores because the exact inventory stock isn't known for certain. And they'll want to keep working capital to a minimum.

Supply chain traditionally has focused on filling trucks and consolidating key shipments. Today, it finds store backrooms filled with overnight boxes because of omnichannel requests. While its responsibility used to end at the store, today it's not finished until goods reach the customer. So supply chain staff is looking for efficiencies throughout the supply chain.

While store managers suddenly find themselves with increased operations responsibilities, their real experience and expertise is in selling. They will be looking for ways to increase store sales and increase service levels for customers.

Merchandising tries to provide new reasons for consumers to visit stores. But if retailers don't know where the goods are and/or don't have the right assortment, they'll end up with dissatisfied customers instead. Because of this, Merchandise has a vested interest in improving merchandise availability, as well as gleaning new insights on optimal product placement in store.

IT feels like it already has enough headaches ensuring reliable, high-performance infrastructure for inventory, POS and e-Commerce systems. Now it has beacons, mobile apps for shoppers and a host of other omnichannel technology issues to address. IT doesn't want yet another bolt-on system to install and maintain and may be concerned that RFID will create a burden on the existing infrastructure (e.g., Could it bring down our e-Commerce site?). Instead, it wants a solution that more easily enables them to get the right information to the right people, to avoid the time-consuming and manually-intensive reporting processes available today.

Your asset protection/loss prevention staff has even more pressure to protect merchandise now that many retailers are moving to up-market merchandise. They are facing higher rates of shrink because of savvy organized retail crime gangs and employee theft. In addition, they have supply chain issues to worry about, like merchandise diversion and counterfeit goods. They'll want to know how RFID can help them be successful at protecting merchandise at all points of the value chain.

Brand managers have to deliver on promises made to consumers, so they want to know how technology can help them achieve this. Part of their interest also lies in enabling consumers to search more quickly and effectively online for merchandise, and finding richer information to guide purchasing decisions. So helping consumers find what they want in-store or online — and then ensuring that those goods are available via the channel the consumer is using — is high on their interest list.

Omnichannel: Staff with omnichannel responsibilities want the order and fulfillment process to be seamless, not onerous. They seek supply chain efficiencies to increase sales and customer satisfaction/loyalty.
Everywhere
While one consumer may buy online and pick up in-store, the next will search online and in-store — then purchase in-store. Meanwhile, a third may search in-store and then buy online. And the same consumer may have different browsing and purchasing behavior for different reasons. In fact, the number of shopping/buying possibilities in omnichannel environments is staggering, and an incredible challenge for most retailers.
Omnichannel means they have to make sure they have consistency in inventory and product attributes across channels. This requires maintaining consistent and high-quality processes and data quality across all their retail stores, distribution centers, manufacturing plants — in the U.S and even internationally. Adhering to global standards is one piece to solving the puzzle. In addition, some newer RFID tags also can be used across merchandise, such as apparel and footwear. This enables retailers to reduce the variety of tags used and enable economies of scale.
(With) Everything
Does an RFID system work for a variety of people, processes and devices? Retailers have quickly adapted to a consumer-centric market. Initially, brick-and-mortar retailers lamented the fact that online retailers could capture much more consumer behavior. But with in-store beacons, wearables, mobile-based loyalty apps offering coupons/discounts, etc., consumers are willing to trade revealing their in-store path to purchase behavior in return for discounts and other benefits.
However, that means that RFID must actively work with everything. For example, now that iBeacons and interactive displays are being used, who's changing the batteries and monitoring them to ensure they are up and running? And who's making sure that in-store gathered consumer data is being integrated with the existing consumer and product information retailers own?
Conclusion
GS1's report notes that "RFID enhances inventory visibility and the ability to respond to consumer demands in the omnichannel environment." While nobody said that accomplishing this would be easy, by keeping the Four E's of RFID in mind, you'll be much more likely to reach its fullest potential.
---
Su Doyle manages Industry Programs at Checkpoint Systems, a leading global supplier of merchandise availability solutions for the retail industry. She can be reached at Su.doyle@checkpt.com.