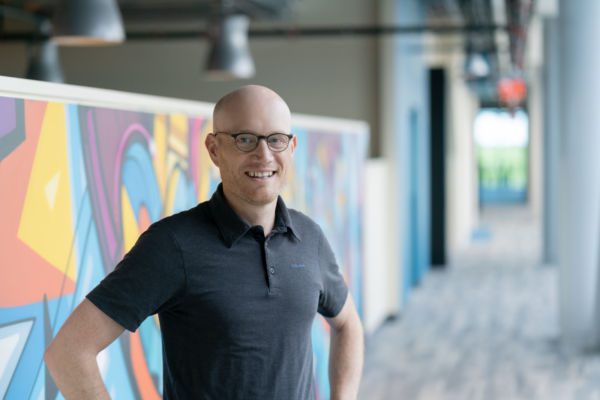 The 2020 holiday shopping season is anticipated to be remarkably different than any in recent years, especially when it comes to where people are expected to shop — online. With this in mind, delivery, logistics and distribution of inventory need to be top of mind for retailers. If current supply chain trends continue, Salesforce has forecasted that 700 million holiday gifts will likely not arrive on time this year.
Even back in August, major carriers such as FedEx and UPS already were seeing holiday-level volumes, with UPS' shipping volume up 30% and FedEx's up 25%. Demand has been so high that USPS joined ranks with UPS and FedEx to implement its first-ever holiday surcharge, which is leading experts to predict that last-mile delivery networks are going to be pushed far beyond capacity.
In an effort to keep up with the expected record-breaking holiday surge, FedEx recently announced its plans to hire 70,000 seasonal workers, as well as expand the availability of its Sunday delivery service to 95% of the country's population. Despite this, brands should anticipate that all carriers will have service disruptions and delays. There are a few strategies that retailers can put in place now that will strengthen their ability to deal with issues that are bound to arise, and if done properly, safeguard themselves against them.
Extend Holiday Promotions to Ease Delivery Burdens
Due to social distancing guidelines and general unease with crowded spaces, people will likely not be cramming in-store on Black Friday for the latest deals. To respond to changing consumer behavior, retailers are not only encouraging consumers to shift how they're shopping, but when.
Many big-box retailers like Target, Best Buy and Home Depot kicked off their holiday shopping promotions this past month to build in cushion time for possible shipping delays and to better compete with Amazon's postponed Prime Day(s), which took place in mid-October.
In addition to introducing deals early, retailers should plan to space promotions out throughout the months of November and early December to ease the burden on carriers.
Invest in Customer Convenience to Continue Capturing Market Share
While Prime Day itself has evolved into its own American holiday tradition, the online giant has struggled to meet the growing ecommerce demand that has accelerated during the pandemic. For example, from April to mid-September this year, only 70% of Amazon Prime orders were delivered in two days. During those same months in 2019, 95% of Prime orders were received within the promised delivery window.
Consumers today have a variety of options to choose from when it comes to picking where to shop and spend their holiday dollars. According to CommerceHub's COVID-19 Consumer Retail Trends: 6 Months Later Survey, 33% of consumers are using sites like Walmart, Target and Home Depot to do their shopping instead of Amazon due to out-of-stocks and delayed shipping times. In fact, the survey also revealed that 67% of consumers are likely to continue using retailer-driven curbside pickup post-pandemic when delivery isn't available or fast enough, compared to 59% at the start of the pandemic.
Interestingly, Target recently announced that it will be hiring 130,000 seasonal workers for the holidays — but with a twist. Many of them will be dedicated to curbside pickup or staffing distribution centers in order to bolster its same-day and online ordering services. Additionally, Walmart has hired more than 500,000 new workers for its nationwide fulfillment centers. While providing consumers with options like same-day delivery and curbside pickup aren't new, they both allow retailers to better compete with Amazon, which is why we've seen massive investments in these areas within the past year alone.
Leverage the Physical Footprint to Tap into Last Mile Delivery Options
Same-day delivery and curbside pickup wouldn't be the fan favorites they've become without traditional retailers' extensive physical footprint. While there won't be the usual in-store stampedes to snag the latest flat screen TV or long lines wrapped around a store on Black Friday this year, we can still expect retailers to maximize the use of their store locations.
For example, Macy's is able to bypass traditional delivery methods for consumers who want their items as soon as possible. With hundreds of locations across the country, Macy's is able to avoid rising shipping fees and prevent delivery delays by bringing its inventory closer to its customers, giving them the option to conveniently pick up their order at the closest store location or receive same-day delivery through its partnership with DoorDash. By using alternative methods for last-mile delivery like DoorDash, Postmates and Uber, retailers are able to take some pressure off of traditional carriers, as well as keep their customers happy.
Ultimately, capacity and resources are finite. However, when early discounts, curbside pickup and alternative delivery methods are well-executed, they can help retailers more effectively navigate holiday peak season this year by ensuring ease of purchase and timely delivery. Even better, these tactics, coupled with modest investments in digital transformation, will help retailers respond and shift quickly to handle future shopping surges.
---
Erik Morton has over 15 years of entrepreneurial experience in ecommerce and edTech SaaS, with a focus on building and launching new software products. He currently serves as SVP of Product and Strategy at CommerceHub, a leading ecommerce enablement platform connecting supply, demand and delivery that helps retailers and brands increase sales by expanding product assortments, promoting products on the channels that perform and enabling rapid, on-time customer delivery.