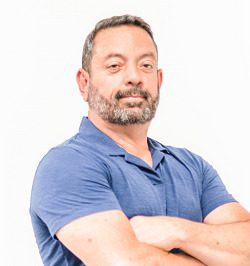 The most successful retailers and ecommerce businesses track metrics to make better decisions on inventory, launch dates and cost of products. A closer look at these metrics allows you to revisit your business strategy, sharpen the systems you have in place and increase sales. But when looking at these numbers, the excess data can feel overwhelming, so we've rounded up the most important retail metrics to leverage in 2021.
Website traffic: More than 4.5 billion people use the internet, so it's important to monitor how much traffic your website gets. You'll want to look at organic sessions, paid sessions, how long people have stayed on your page and the number of new visitors vs. returning visitors. You'll also want to look at referral traffic to see if you're getting page views from being featured in any news outlets, blogs or social media posts. After all, the more people coming to your site, the more chances you have to convert visitors into customers.
Conversion rate: The amount of traffic your website gets can be a bit useless if you aren't tracking the number of visitors who actually make a purchase. That's your conversion rate, and it's a key metric you should be following.
# of sales / total number of visitors = conversion rate
While website traffic is a great indicator of how many people are on your site, a high conversion rate will tell you that your site is doing a great job at bringing in customers and getting you closer to your sales goals. A low conversion rate means you probably need to go back to your product and cart pages and adjust the copy, user experience, pricing or finance options so people feel more compelled to click "buy."
Cost per order: Your cost per order is an important metric because it tells you how much one order costs once advertising, packaging, shipping, etc. are factored in.
Total costs (marketing, packaging, shipping, fulfillment, storage, etc.) / # of orders = cost per order
You can then subtract your cost per order from your revenue per order to see your profit per order.
Average order value (AOV): Your average order value is an important indicator of how much customers are spending on average.
Total revenue / # of transactions = average order value
If your average order value is high, this means customers are buying your higher-priced items, or they're buying large quantities. A low average order value means your products could be priced too low. This number will help you reevaluate bundle offers or upsells.
Customer Satisfaction Score (CSAT) and Net Promoter Score (NPS): A happy customer becomes a loyal customer, and a loyal customer equals more sales. Your customer satisfaction score (CSAT) and net promoter score (NPS) are good indicators of how happy your customer is after purchase.
You get your CSAT by asking customers directly how satisfied they are with the product or service. You can ask them to rate the experience 1-10, with 7-10 counting as "satisfied." Or you can just ask them if they were satisfied and have them answer "yes" or "no." Whichever question you choose, make sure you use the same format for every customer.
# of customers who are satisfied / # of total customers surveyed x 100
= % of satisfied customers
Measuring your NPS is a bit different. A few hours or even days after your customer has made a purchase, you'll want to ask them if they would recommend you to someone they know. They can enter a score between 1 and 10, and will then be filtered into one of three groups: Promoters, Passives and Detractors.
To measure NPS, you can outsource automated software like Delighted or Trustpilot.
Evaluating 2020 Metrics and Planning for 2021
Now that you have a better idea of which KPIs to measure, let's walk through a high-level strategy that looks at how you can monitor metrics and plan for a successful 2021.
Plan for a post-mortem/end-of-year review: This is where you take a look at 2020 performance and document what went well, what went not-so-well and how you can improve. This is a chance to get your entire team in one room and plan for 2021 together.
Revisit CSAT and NPS metrics: Take another look at how satisfied customers were with their buying experience this year. Align these responses with web traffic and your sales strategy to see if there were any pain points during heavy traffic times. Review them and adjust for next year.
Identify which metrics exceeded expectations in 2020: Pay close attention to which metrics went above your goals, even in the slightest. Make note of the strategies and plans of actions that were in place to make it happen and replicate for the new year.
Recognize the departments that impacted growth: It's always important to assess your team to see which people or departments had a heavy hand in company growth. This will help you determine raises, promotions and where to place people in order to meet your 2021 goals.
Recognize the systems or departments that prevented growth: During the assessment, take the time to pinpoint which areas need to be reworked. This means you may have to change staffing, processes, or reallocate budgets.
Regroup in January: A common mistake companies make in the new year is taking too long to regroup after an end-of-year review. Put time on your calendar in January for another team meeting where you'll create a detailed roadmap of 2021 and assign specific tasks with due dates to individual team members.
Retail strategies change every year, but some of these key metrics will have to be revisited on a regular basis. As you set the stage for success in 2021, keep a close eye on the core success measurements to stay up to date with your customers' experiences and business expenses.
---
Orlando Zayas is the CEO of Katapult, an award-winning omnichannel payment platform. Zayas is known for his revenue growth strategies and visionary leadership in the ecommerce and retail space. His future-forward expertise has led companies such as GE Capital, Safe-Guard Products International and DRB Capital. Zayas is also highly committed to providing educational opportunities to underprivileged communities through his philanthropic endeavors. Zayas' business insights are regularly featured in publications such as Forbes, Entrepreneur Magazine, Retail Insights and more.