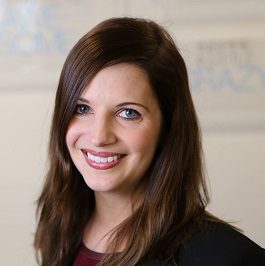 Hyper-personalization is the holy grail for marketing and commerce. No matter your organization's mission or your application of marketing tactics, every marketer looks to appeal to precisely the right need, at the right time, with the right offer.
We're years away from realizing the full promise of hyper-personalization, but with advances in wearable tech, machine learning, and analytics, the future of hyper-personalized digital experiences is the inspiration for tomorrow's innovations, rather than science fiction.
Just imagine. In a hyper-personalized world, you'll be blocks away from a favorite shop when your smartphone will push you an offer for an item you added to an online shopping cart the night before. You didn't complete the purchase then, so the store is making a better offer today, and knows you're right around the corner. Personalized experiences like this one are critical to setting your brand apart from the rest; the right mix of technology, creativity and smarts can make the personalized digital experience a reality.
Content Is King, Context Is Queen, And Conversion Is The Royal Baby
It starts with great content. Content is king, and brands should engage consumers with content that informs, inspires and motivates action. Packaged in a great user experience and an aesthetically delightful package, content that connects with consumers will bring your brand to the front. Great content will surface potential buyers, and help with all of your targeting efforts.
Look no further than Timex, which appeals to athletes and runners through its IronMan collection. The watchmaker sponsors athletes who blog their running tips on Timex's site. Timex also creates videos that help athletes take advantage of their watch features. Their marketing is essentially content syndication, presented seamlessly alongside their relevant product set in a beautifully targeted digital experience. Timex offers similar experiences to target fashion affinities. It's a great example of content for commerce in action, and demonstrates how a brand can make meaningful connections through content.
But great content alone doesn't drive results. Delivering that content in context of a user's interests, location, and needs is what truly drives relevance. But again, you're not quite there. Relevance doesn't always convert on its own – brands need to drive delight through experiences that are socially engaging. That hits the ultimate goal: conversion.
Data-Driven Marketing Is The Path To Personalization
Digital experiences are made personal when sites utilize information available about visitors. From building natural paths of progression based on page visits and downloads, to anticipating needs and next steps based on search history and referring sites, most marketing organizations already act on some information gathered from people's interaction with their digital properties. But by employing machine-learning algorithms, brands can create a richer, more compelling experience. For example, frequent searches for flights should trigger targeted promotions from a home airport and relevant travel advisories or even localized graphic content can build even deeper connections.
More than merely highlighting what others have purchased or viewed, great personalization targets the whole experience. Content delivery is fluid, tuned to the visitor's profile and benefits from the knowledge gained from thousands of other customer interactions. Ultimately, it comes back to delivering the right content at the right time. Moving from manual to automated solutions can help move a site from having personalized options, to delivering an entirely personalized experience.
---
Jess Iandiorio is the VP of Product Marketing at Acquia. She is responsible for conveying how Acquia solves the toughest digital experience challenges for the biggest brands in the world, and evangelizing Drupal and Acquia's solutions globally. Iandiorio most recently worked at Endeca (Acquired for 1B+ by Oracle in 2011), and Forrester Research.