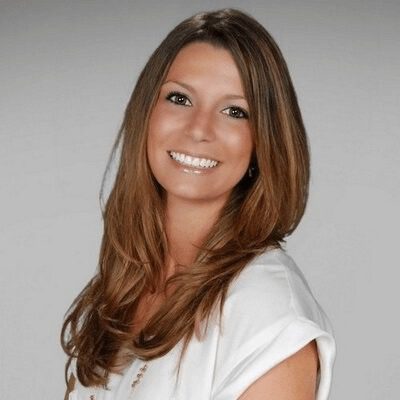 Have you ever noticed the most successful retail businesses have a fairly simple plan? Author Michael Leboeuf said it best: "A satisfied customer is the best business strategy of all." What truly makes an exceptional customer experience is at the heart of every business — its employees. From stores to corporate headquarters to warehouses and distribution centers, employees are driving customer loyalty and creating lasting impressions on the shopping journey.
Consumers now expect personalized and intelligent interactions with retail associates and brands. Employees expect mobility and connectivity regardless of locations to gain access to information anytime, anywhere. At the same time, technology teams are facing expanding complexities with dated legacy systems and the need to modernize infrastructure. If not addressed, these challenges can lead to high employee turnover, siloed communications, unsatisfied customers and inconsistent customer engagements.
In creating a connected workforce, retailers are able to reinvent themselves to meet customer expectations and increase customer satisfaction. In the IDC FutureScape: Worldwide Retail 2018 Predictions Report[1], IDC predicts that by 2019 40% of retailers will have begun significant workforce transformation, to meet the growing pressure to deliver a resonating omnichannel customer experience by breaking down digital-physical engagement silos.
"I don't think retail is dead. Mediocre retail experiences are dead," said Neil Blumenthal, Co-CEO @ Warby Parker[i]. Experiential shopping is a very interesting concept: 10 to 15 years ago it was all about e-Commerce and everybody scrambling to set up an e-marketplace focusing on cost and convenience. Now we see digital natives like Amazon, Bonobos, and Warby Parker implementing new experiences for their customers and opening brick-and-mortar stores.
Regardless of online or brick-and-mortar, customers now want and expect an experience when they shop. Throwing inventory at them and asking them to pick will no longer stand. Successful retailers are forming relationships with customers to gain a deep understanding of their preferences, and creating consistent experiences regardless of associate or channel they decide to buy through. These personalized experiences are creating big wins for retailers as they build a loyal customer base.
Retailers are ensuring exceptional experiences by investing in their workforce and digital workspaces. They are improving onboarding and associate training with easy access and updates of training materials to personal, shared and corporate devices. They are streamlining warehouse operation efficiency with digital innovations to enable employees to reduce ship times to their customers. In addition, retailers are equipping all associates with intelligent collaborative, social and self-service applications for improving skills and product knowledge.
As communication channels open both informally and formally, associates can jointly schedule work, along with tracking, improving and rewarding performance. Digital workspaces also empower associates to always make a sale by supporting endless aisle capabilities, mobile point-of-sale and concierge software. Devices at associates' fingertips can be linked to real-time inventory, e-Commerce, merchandising and clientele applications for up-to-date product information, price comparison and real-time data about the customer's needs and wants wherever a customer enters a store — online, phone, print or in-store.
Priorities placed on omnichannel commerce will force retailers to reinvent their customer engagement model. Retailers looking to increase customer satisfaction and deliver a seamless customer experience will digitally transform their workforce in 2018, enhancing organizational structure, accessibility to real-time information and culture. The secret to winning the hearts and pockets of customers in 2018 will be through empowering a connected workforce.
---
As Global Retail Solutions Leader, Paige Handza drives the global retail go-to-market strategy for VMware, aligning a consistent message from the business unit to the field and channel partners. Today, VMware has partnered with 10 of the top 10 global retailers. Prior to joining VMware, Handza worked for various financial service and software organizations, where she guided sizable cross-functional teams in the design and launch of leading products in the e-Commerce and m-Commerce space. She holds a Bachelor's degree from the University of Denver and Master's degree in Business Administration from Salve Regina University.
---