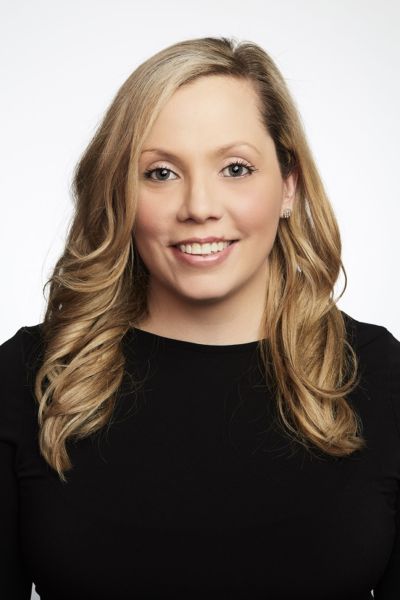 Today's retail CMO is responsible for the entire customer experience — not just branding and messaging. With this accountability comes the need to think deeply about how all customer touch points connect to deliver an agile, profitable and personal experience that resonates with each and every customer.
Until now, personalization as a retail tactic has been primarily siloed across channels. But in the customer's mind, they have one relationship with the retailer, not separate ones for every channel. That unified relationship needs to be consistent across all interactions, whether online, in-store, via email or on mobile. Our recent research found brands that offer this kind of end-to-end "personalized commerce" not only see higher ROI, but they are also in the best position to quickly pivot their business to meet changing customer behaviors and deliver personalized messaging to accompany it.
Retailers should implement advanced personalization to create a unique connection with every customer and orchestrate the entire customer journey. In doing so, retailers should focus on three major areas to see the biggest impact: what types of advanced personalization they should use, where the personalization should happen, and who within a company should own the entire advanced personalization strategy. Let's take a look.
What Are The Types Of Advanced Personalization?
Retailers have traditionally implemented personalization via digital channels, but have missed opportunities to meld all touch points together to create a unified experience. As Forrester's Sharyn Leaver explains, "to emerge successfully from this global crisis, brands must build experiences that help them engage with their customers at an emotional level. Brands can build a well of CX equity if they embrace a disciplined approach to envisioning, designing and delivering a consistently high-quality experience. When consumer spending resumes, brands with experiences that engender customer loyalty will benefit most."
Advanced personalization should be used across the entire customer lifecycle, from the initial click all the way to post-purchase and even throughout potential return cycles. Our research found that 70% of companies that used advanced personalization said they earned 200% ROI or more from it.
A good example of a retailer utilizing personalization to keep operations moving forward during this time is Bed Bath & Beyond. In a recent earnings call, CEO Josh Hartmann didn't only discuss the company's plan to focus on digital sales and offer both BOPIS and curbside pickup. Hartman also said the company would be refreshing its web site and, while doing so, leveraging customer behavior data from the retailer's partnership with Pinterest to further cater to guests.
Where Personalization Takes Place
Advanced personalization requires retailers to quickly engage and learn about the customer through interactive content. Through this process, learning takes place to identify and expose relevant products to the consumer, thus building individual shopper profiles for future interactions. As the retailer gauges shopper intent, the proper data strategy must be in place to quickly feature online catalogs in a way that's most relevant to the consumer, with accompanying product information and offers.
7-Eleven has taken this concept and made it its own by leveraging its 7NOW® delivery smartphone application to give its customers additional purchasing and fulfillment options through their latest app updates called 7NOW Pins. Through this feature, customers can easily reorder their go-to products and discover new products they may like, based on their interests, by accessing previous orders and adding favorites to their cart with a simple click. Additionally, the app gives customers the option to order and pay for items ahead of time and pick them up at the store, bypassing the checkout line.
Target also has led the way in recent years in showcasing all of the areas that retailers can look to personalize, starting with email marketing campaigns and moving into a mobile application offering with personalized push notifications.
Retailers also must put the tools in place to continuously reengage with the customer. Any follow-up communication that the customer receives should be fully personalized with new recommendations — and this includes any unopened communication that the customer did not review prior to picking up their product.
Who Owns The Personalization Strategy?
Today's CMO's are tasked with ensuring the customer experience is a cohesive and connected one. Therefore, an advanced personalization strategy should be led by a centralized marketing team within the organization, if possible.
The marketing team should work with both the e-Commerce and advertising teams to ensure the advanced personalization strategy is present throughout the entire organization's strategy. According to our research this year, companies with a clearly defined marketing-led personalization function were 38% more likely to earn 400% or more than their counterparts without this ownership in place.
As Netcore's Rajesh Jain recently described it, "With the prevalence of mobile and connected devices which give marketers access to vast customer data, and technologies such as analytics and machine learning, it is increasingly possible for companies to offer omnichannel personalization."
As retailers work through the unpredictability of the coming months, especially leading into the holiday season, communicating with customers and delivering personalized service will continue to be valuable and sustain retailers over time. By working to establish and maintain an advanced personalization strategy, retailers will gain agility and speed to deliver exactly what consumers want moving forward.
---
Lisa Kalscheur currently serves as Chief Marketing Officer of Kibo, coming to the company via the 2019 acquisition of Monetate, of which she was also CMO; she was also the only C-level executive to be carried over through the acquisition. At Kibo, Kalscheur has now rebuilt the marketing team and is integrating Monetate's best practices across marketing functions, while having ownership over a significant portion of Kibo's sales pipeline and bookings. She is also leading the effort for the company's go-forward branding.