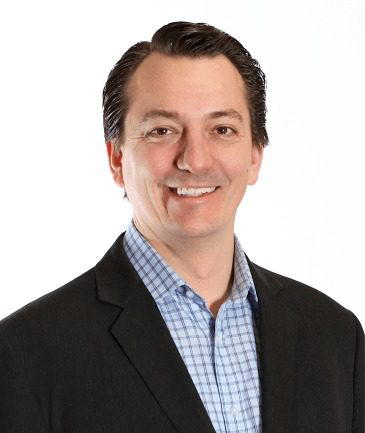 Programmatic media spending grew more than 29% last year and social media grew more than 50%, according to eMarketer. This rapid growth is expected to continue for the next five years until the next revolutionary platform/channel is developed by marketers. What's most interesting about these two channels is that they are reminiscent of the early days of paid search. They rely on media bids in an automated buying platform; they are generating immense reach; they utilize a new form of ad unit and they provide new forms of targeting.
The focus is that these new forms of targeting are augmented and enabled by first- and third-party data. In fact, if you think of the Internet marketing evolution in terms of different eras, you would argue that we are currently in the people-based marketing era. This is defined by the decoupling of data and media to enable targeting using first-party data, which has been the bread and butter of direct marketing for 30 years.
As we think about how retailers should be navigating this new opportunity in CRM-driven digital media, we believe there are a few simple tactics that all marketers should be doing. While there are pains in terms of understanding the value and scaling efficiently, the reality is that the future of media is augmented by the use of data and, like any muscle, you need to start exercising now so that you are ready for the big race.
Here are ideas on the proven tactics in using CRM data to drive media effectiveness:
On-Board CRM Segments Into Open Web
When people think of programmatic media, they immediately think of real-time bidding inventory in online ad exchanges across multiple devices. The more you know about the consumer engaging with the impression you are about to buy, the more accurately you can assign value. So the ability to bring in your CRM data, complete with all your segmentation models, allows you to most effectively maximize your investments. The challenge with most marketers today is that they believe there are technological barriers that require significant investments — this is simply not true. Even if you don't have a data management platform (DMP) in place, you can match your key CRM segments to digital IDs and execute first-party data driven media. As you get more experienced, you can play around with more segments, augment your data, install enabling technology, and alter your attribution measurement. However, the first single step is to run your next campaign using an existing segment from your CRM database.
Develop Managed Custom Audience Program Within Facebook
Facebook is a channel unto itself, much like Google was/is in search marketing. Therefore, we recommend that you treat it as uniquely as you treat search. Similar to the description above, Facebook has the ability to take your core CRM data and match it to their unique identifier. The enormous differentiator, of course, is all the unique data this platform can bring to the party. Facebook will also make it easy for you to build out different programs. Here are a few ideas of what you can do for either awareness purposes or e-Commerce customer acquisition.
Awareness campaigns: Because of the unique data and its ability to match to real users (versus cookies), you can build an awareness campaign on Facebook or Instagram that gives you 100% reach against your target. You can augment the scale of the program by seeding the campaign with your own CRM segments, but then leveraging Facebook's look-alike capability. Retailers like Facebook/Instagram because of the high quality ads, their ability to manage cross-device, the sequential messaging capability, and the greater ability to manage reach and frequency.
Acquisition campaigns: Marketers are starting to see performance in e-Commerce and app-install campaigns rival their best campaigns in paid search. Similar to awareness campaigns, marketers have the ability to create multiple segments using their CRM data and match their customers and prospects to Facebook unique IDs through a Facebook partner. These programs work well on this platform because you can buy on a CPC and then optimize aggressively because of all the available data points. You can also use dynamic product ads for remarketing for enhanced performance.
Implement Customer Match On Google
Customer Match is a relatively new product from Google that allows brands to target both intent and identity together for the first time. Advertisers create audiences from their brands' CRM data and target those customers online with lists of email addresses. This allows advertisers to connect the intent of the searcher with the information we already know about them as a customer. Google's Customer Match permits us to tailor both bidding and ad copy to treat different segments differently. For example, you could bid up for desired audience and bid down for undesired audience. Simple. We have seen very strong results for retailers that are using this capability. Of course, the major challenge is that the data is limited to an email address, which makes scaling the program very difficult. But our perspective is that this is the first iteration of the product and that it will continue to grow and expand, thereby presenting a great opportunity for retailers to bring their CRM data and expertise to online media.
This is an extremely exciting time in the growth of data-driven media. Much like paid search drove online marketing over the last decade, we expect that the use of CRM data in digital media channels will drive marketing over the next decade. Retailers that make the investment today in learning and building their people-based marketing muscles will be in a great position to build a sustainable competitive advantage in marketing. Small steps today will position retailers to leverage these skills across the platforms of the future.
---
Patrick Hounsell is Executive Vice President at Merkle. He brings more than 14 years of digital media and marketing experience. Prior to Merkle, Hounsell spent 12 years at Razorfish, one of the largest interactive marketing and technology companies in the world. As SVP and GM Media, Patrick was responsible for leading Razorfish's Media practice — including paid media, search, social media, emerging media and ad operations. He joined Razorfish in 2000 as an Account Director and held a variety of different roles as the agency grew from an Internet start-up into one of the most dominant digital agencies.