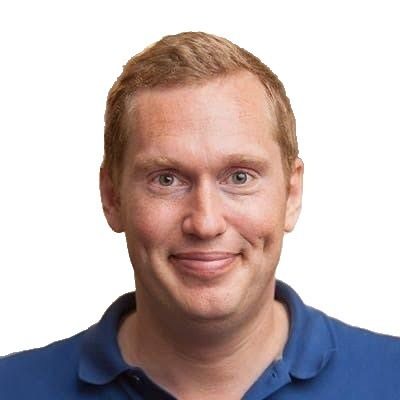 Success in retail depends on understanding and meeting the needs of shoppers. As we move into a second pandemic year marked by unprecedented shifts in consumer preferences and behaviors, one trend stands out: shoppers are turning to resale more than ever to optimize their at-home lifestyle.
This is not just a passing phase — it's a mindset and a lifestyle that is likely to last. Resale will continue to evolve into the go-to means for shopping not only for rare or exceptional finds but for everyday products. In 2019, the global resale apparel market was valued at $7 billion (U.S.). It is projected that the market will grow to $36 billion by 2024, according to Statista. Here's why.
Hidden Treasures of Decluttering
For most consumers, taking the time to focus on their space was something of a luxury before the pandemic. Everyone wants a clean and organized home, but there wasn't always time to keep up, what with commuting to work, going out to dinner with clients and working out at the gym — all of the more pressing daily activities we now wistfully think of as normal.
As consumers are greeted every day by the same familiar objects that fill their rooms, closets and garage shelves, they are prioritizing identifying the ones that inspire happiness and those that bring up feelings of stress or guilt — like a purchase that was never opened or sports equipment they no longer use. Yet these objects still have intrinsic value.
There is value in the items we don't use that can find a new life with someone else. Similarly, these items can provide monetary value and be a vehicle for additional sources of income or stipend to find new items. Studies show that consumers have thousands of dollars' worth of unused items in their home, ready to be resold.
That insight is what motivates Mercari to connect millions of people through our end-to-end digital marketplace so that they can buy and sell objects easily, breathing new life into their spaces. Just by taking a photo with their phone, consumers — we're talking regular people, not just savvy shoppers with their own online marketplaces — can find out exactly what their grandmother's vintage Pyrex collection or their special-edition Air Jordans are selling for through our AI-powered platform.
And since consumers know that their belongings will be welcomed into a new home, they can feel good about streamlining and enjoy newfound peace of mind.
Leveling Up
As consumers are tidying up their spaces, they are also looking to enhance them — and for the right price. Anyone can spend money, but there's nothing like the thrill of finding that rare jazz record or the newest VR headset for less than you would elsewhere, and accenting your home with objects that tell unique stories. Leveling up doesn't mean only buying brand new items — consumers can find good deals on high quality items that may have a longer lifespan and provide an easy buying experience.
Secondhand marketplaces that offer a large catalog of items help create groups of passionate micro-tribes, connecting consumers across the country from the comfort of their home. As a longtime video gamer, I love being able to connect with others who are buying and selling old-school video games, especially as it helps our collective experience go beyond the transaction and helps tell the stories of these unused items.
As shoppers increasingly turn to resale, we're seeing some interesting microtrends emerge:
Bringing the indoors outside is about to soar in popularity, with many people ready to forego the couch for spending time on the patio and in the backyard, no matter the season, and they'll put time, effort and money into creating their own outdoor oasis for relaxing and socializing.
Cottagecore — an emerging movement that hearkens back to the traditional English countryside style and romanticizes the simpler pleasures of living — will take center stage and give rise to a desire for floral and lace decorations as well as crafty hobbies such as knitting and gardening.
Consumers will be ever more thoughtful and cautious about budgeting and purchasing value-added and affordable products and services, and will use digital tools to stay connected.
A desire for home décor — such as collectibles and artwork — as well as health and wellness items, work-from-home essentials, pet care, and education and learning toys, will continue to surge. Just last week, I bought a tabletop world clock that means a lot to me since I have family on three different continents.
Entertainment is a big part of optimizing the at-home experience, and along with the uptick in demand for video games, toys, and puzzles, consumers will go deeper on hobbies, such as baking bread or homebrewing, that they can do as a family or with roommates and loved ones.
As more consumers are turning to online resources and discovering that they can not only get unique items they want at very good prices and from the comfort of their own home, the retail market has forever shifted.
The Power of the Circular Economy
In the past, the thought of secondhand shopping may have had connotations of 'not being able to afford something new' or as the pastime of a niche group of eclectic stylists. More and more, consumers are being deeply thoughtful about the way they shop and are seeking to minimize their own footprint on the planet. According to Yieldify, shoppers are increasingly searching for cyclical, sustainable methods of buying, with 88% of people surveyed during the pandemic reporting that they've adopted a new thrifting hobby. We're seeing younger generations, particularly Gen Z, already taking on this re-use lifestyle, but it is becoming more widespread.
On one end, there may be individuals who are shopping from the circular marketplace to find a good deal, discover a unique find, save the environment, or all of the above. On the other end, there are individuals who are decluttering to create a new Zen space at home or to make additional cash. At Mercari, our goal is to connect these individuals — whatever their motives for buying and selling — by removing as many barriers to unused items being exchanged.
These individual connections collectively lessen the impact of the $90 billion worth of new and unused merchandise that ends up wasted in landfills every year (according to Optoro). This brings us closer to a future where treasures live on, stories are shared, and the circular economy helps protect the earth's finite resources and empowers everyone to live more prosperously.
The circular economy has become a larger and easier environment to participate in, and it's here to stay.
---
John Lagerling is CEO of Mercari U.S. He leads Mercari's U.S. team in addition to serving as Chief Business Officer and Board Director for Mercari globally. Originally from Sweden, Lagerling started his career with NTT DoCoMo in Japan. He later helped found AdMob in Asia before it was acquired by Google. Lagerling then relocated to Silicon Valley to lead Android business development for Google, and later business development and mobile partnerships for Facebook.