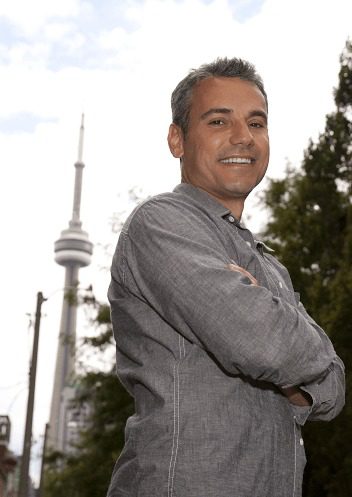 Loyalty programs are more popular than ever before. From 2013 to 2015, the number of loyalty program memberships increased 26% – reaching 3.3 billion in the process. The $48 billion industry is worth more than the video game and movie industries combined.
While such rapid growth may catch some by surprise, retailers are well aware of loyalty programs' impact on a company's bottom line. After all, it can be five times more cost-effective to retain an existing customer than to acquire a new one.
Customers are on the lookout for new ways to earn more miles and points in their favorite loyalty programs. Set your brand apart from the competition by offering customers the freedom to choose how they earn and redeem loyalty rewards. From racking up rewards in loyalty programs they already know and love while they shop with you, to converting your rewards into other loyalty currencies, customers will appreciate having the flexibility to achieve their redemption goals as quickly as possible.
Here are a few ways you can benefit from giving your customers more ways to earn loyalty rewards.
Attract New Business
Consumers aren't shy about signing up for more than one loyalty program. According to the 2015 COLLOQUY Loyalty Census, the average American household participates in 29 different loyalty programs. Grow your customer base by letting them choose which loyalty rewards they want to earn.
Customers not only sign up for a wide variety of loyalty programs, but they also go out of their way to earn rewards through purchases. More than 80% of loyalty program members collect every possible mile or point they can get their hands on. Retailers eager to take advantage of this trend should give consumers the power to choose and redeem the loyalty rewards they value most.
Remember, consumers aren't interested in collecting any loyalty currency. They want to compile enough miles or points to meet a specific redemption goal. When given the choice between a retailer that allows consumers to earn toward a loyalty reward they care about and another retailer that forces customers to earn a loyalty currency they will likely never redeem, consumers will always likely choose the first retailer.
Cater to these customers by granting them the chance to earn loyalty rewards in other programs, or choose how they convert your loyalty rewards into miles and points in other programs. The more loyalty programs you allow customers to earn from, the more loyalty-driven consumers will come strolling through your doors.
Engage Existing Customers
In addition to boosting the number of customers you do business with, introducing new ways customers can earn their chosen loyalty rewards will also help revitalize interest in your brand among existing customers. Rather than heading to a different store to earn incentives they're passionate about, existing customers will be able to achieve their loyalty goals while shopping with you.
Increased engagement with existing customers will pay dividends in more ways than one. A recent study from Rosetta Consulting found that engaged consumers make purchases 90% more frequently and spend 60% more per transaction. That spike in sales makes sense when considering the fact that most consumers actively collect every possible mile or point within their grasp.
Provide consumers on the hunt for new ways to earn miles and points in their favorite loyalty programs with the flexibility to either convert loyalty rewards or earn rewards from the program of their choice. The variety of options will not only satisfy their desire for more loyalty rewards, but it will also multiply your sales and category share in regards to existing customers.
Add Value To Your Brand
Loyalty programs can be both time-consuming and expensive. Although it may seem strange to give customers the chance to earn rewards in a program other than your own, expanding your loyalty program offerings will increase your brand equity and give customers extra incentive to shop at your store. Leverage other programs' brand awareness to raise your brand's visibility while also reducing the cost of growing your customer base.
Aside from improving your brand's value to consumers, association with leading hotel, airline and credit card loyalty programs will also limit marketing and operational costs traditionally associated with starting a loyalty program from scratch.
With loyalty program participation at an all-time high, now is the time for retailers to maximize the effectiveness of their loyalty program. By giving customers the flexibility to earn loyalty rewards in other programs, retailers can increase the number of members in their loyalty program, drives sales from current program members and enhance their brand's reputation in the eyes of consumers.
Regardless of what type of loyalty rewards you offer, customers want to be able to decide for themselves. Give them the power and responsibility they crave through a loyalty and incentive program that puts them in charge.
---
Christopher Barnard is co-Founder and President of Points, a Toronto-based technology solutions company. He is responsible for corporate strategy, product development, corporate development and financing activities as well as investor relations. He has also served as CFO and Vice President of Product Development and Marketing. He is paving new ground with the further innovation of the Points Loyalty Commerce Platform that will expand the capabilities of loyalty currencies and change how consumers interact with loyalty programs.