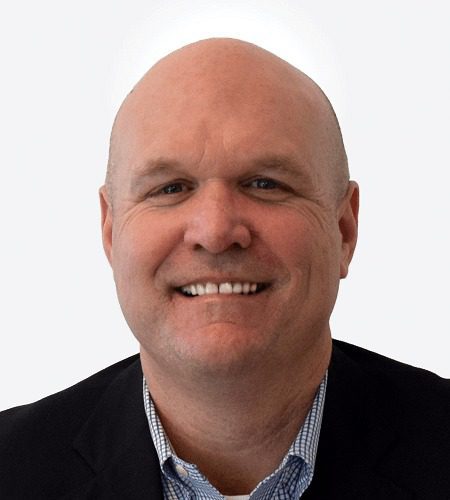 Though my body is holding on to the last days of summer (and some shorts that my wife can't wait to throw out), my mind has been filled with preparation for Holiday 2017. Because we work with so many top retailers (Walmart, Target, Best Buy, Toys 'R' Us) and see their aggregate online sales data, we have a unique window into e-Commerce buying patterns and product trends. Our research and business intelligence team has compiled the trends that marketers and retailers should understand and act on now to be ready for the flood of shoppers in Q4: 2017 An Enlightened Holiday.
Consumer Electronics is always one of the top sellers for holiday gifting, and I'm fascinated by the fact that in the U.S., UK, France and Germany, nostalgic tech is a big seller. Generation Z loves the tangible and is driving the return of turntables, cameras and even film. Seems like every tween wants the instant camera that I had when I was a kid. In contrast to that, we are in the midst of a big upgrade cycle as shoppers are finally ready for newer tech like 4K televisions. All of the major CE companies have voice activated assistants and all that advertising to establish this new category will likely make these one of the hot gifts of holiday 2017.
Tech — in the form of mobile devices — is also driving weekend e-Commerce when in the U.S., we saw one-third of conversions now happening on phone. The numbers are even higher in the mobile progressive UK where we have seen them top 60%. People use their phones to "showroom" as retailers like Best Buy and Toys 'R' Us encourage shoppers to test the product in-store but skip the holiday lines and buy from their web site. It's one step closer to frictionless commerce.
The shopping cycle will continue to evolve, which is one of the major topics covered in the report. Shoppers now research purchases ever earlier with some of the largest "converted cart sizes" occurring well before Black Friday. Thanksgiving Day has grown into an e-Commerce holiday as some retailers are making a statement by closing to allow their own staff to celebrate the day with family. This has pushed more shoppers online and we see a big spike in shopper activity after 4 pm on Thanksgiving, just post the traditional eating hours.
Based on cart sizes and dollar amounts, we're seeing three distinct stages of gifting. The first is early November through to Cyber Monday. During this time, shoppers are looking at much larger gifts, particularly encouraged. They want to make sure they get the "big gift" like a gaming system before it might sell out. Early December to the third week of the month, shoppers are filling in with smaller-ticket, higher-volume items for family, friends and co-workers.
The third stage is the final week before Christmas, with its last-minute scramble for the right gift to be delivered on time. Amazon's promotion of two-day and even same-day shipping is pushing that deadline ever later as retailers like Target match their speed. Click & Collect is the way to cost-efficiently stand up to Amazon's delivery guarantees and use the retail footprint that Amazon so desires.
Cyber Monday remains the largest e-Commerce day of the year, but its growth is slowing. The 24/7 "always on" nature of shopping online, and retailers like Walmart triggering earlier sales, decreases the intensity of the Black Friday and Cyber Monday experiences. But with so many shoppers in market, Cyber Monday allows for "Bounceback Tuesday": accumulated cookie pools from shoppers who weren't yet ready to buy make Tuesday an amazing data day for retargeting.
Did you know that we actually have a "Cyber Week II"? The week between Christmas and New Year is fueled by gift card-related impulse purchases that drive cart sizes back up to Black Friday levels.
There is a lot of talk about "omnichannel" activity. We work with many "bricks and clicks" retailers that are making great strides in shifting from marketing to the channel and device to marketing to the "omnishopper". A new survey that we conducted in six countries called The Shopper Story reveals that "omnishopping," including researching online and buying in store (webrooming) AND seeing in a store but buying it online (showrooming) are now done by around 80% of shoppers in the U.S. Shoppers demand a relevant experience no matter where they are: in-store, online, on desktop, mobile, app or social media.
This year also looks set to see "Click and Collect" take off in the U.S. in the way it has already in the UK and France. Some 79% of shoppers say they will use in-store pickup if it is offered. That's great news for brick-and-mortar stores, because 71% also say they make additional purchases while picking up.
I'll close with a reference to the "A" word in retail. The media has been a bit overeager to embrace ideas of the end of retail driven by a little company from Seattle. The story that is less covered is what I call the "retail renaissance." We are in an extraordinary period of positive change in retail globally. Yes, some of this is driven by Amazon's innovations in merchandising and delivery, but that pressure has enabled retailers to refocus their merchandising mix, work on their in-store experience, increase the knowledge level of their staff and use technology like in-store kiosks, AR and shoppers' phones (rather than fear them) to enable shoppers to buy whenever and wherever they want.
And on an even more positive note, our Shopper Story research reveals that omnishopping is more valuable than single channel shopping (increases in customer value in the double digits in many countries). Shopping is a balance of "needs and loves": getting the goods you have got to have in your home as easily as possible, while saving real world experiences for inspiration and entertainment. In the U.S., 74% say they look forward to shopping when they have the time; some 71% say they like to try new retail stores; and 69% prefer to do as much of their shopping online as possible.
Although the type of products and the methods and length of time used to buy gifts over the holiday period is ever changing, the American shopper's desire to spend and enjoy themselves while doing so remains undiminished. Happy *almost* holiday I say to all who will listen to me. We're excited about the season to come. Check back with us as we release holiday data updates from November through early January.
---
John Roswech is a media and technology industry leader with over 25 years of experience working with the world's largest brands, retailers, media companies and technology providers. He is currently Executive Vice President, Brand Solutions at Criteo, the commerce marketing technology company. Roswech is responsible for leading the commercial operations of the Criteo Sponsored Products solution globally, and was integral in Criteo's acquisition and integration of HookLogic, where he formerly served as Chief Revenue Officer.