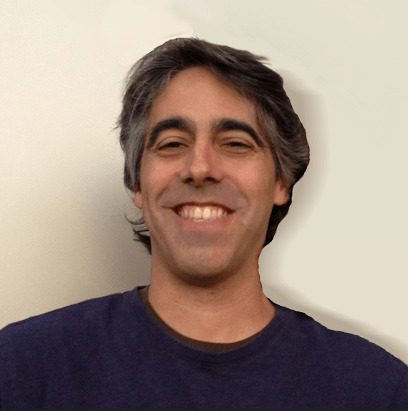 Generally speaking, retailers have three primary objectives in mind when it comes to new technology deployment. The first is to streamline business operations with the goal of increasing management and staff productivity and overall efficiency across the organization, leading to greater cost savings. The second is to drive revenue growth, which is accomplished through improved marketing and sales effectiveness.
The third objective is to enhance the customer experience, which should improve customer satisfaction, loyalty and brand advocacy — and, ultimately, of course, increase revenue and profitability.
Next-generation retail management and POS systems have been shown to be successful in helping retailers achieve all of these objectives, with the vast majority of survey respondents to The 2015 Smart Decision Guide to Retail Management and POS Systems citing "significant" or "dramatic" improvement.
By integrating disparate applications and data silos — consolidating operations across locations and customer touch points across channels — a next-generation solution can enable not only more efficient back office functions than a legacy system but also a vast array of new capabilities. It can help ensure that all business processes are working together as seamlessly as possible.
Ideally, it should integrate all data and processes related to order management, resulting in a "universal cart" that straddles all stores and all channels. Doing so should reduce customer service costs and optimize inventory management and fulfillment (e.g. allowing for just-in-time ordering from suppliers) as well as improve data accuracy and flexibility (e.g. allowing for custom changes to the user interface).
A next-generation retail management and POS system can eliminate a number of hurdles that commonly lead to customer dissatisfaction. For starters, it can accelerate the in-store checkout process during heavy-traffic hours, significantly reducing customer wait times. And given cross-channel integration of the IT infrastructure, it can reduce, or even eliminate, the customer frustration that often mounts over broken online/brick-and-mortar-store processes (e.g., buy online, pickup in store or order in-store, fulfill online).
The solution should enhance the overall shopping experience in other ways, too — by offering customers integrated self-service options, for example, and by empowering sales associates with tools that enable them to interact with customers in a more personalized and helpful manner.
Here mobility is a key factor. By merging shopper information into a built-in clienteling module, sales associates with a tablet device in hand can engage with customers not only more effectively but also more profitably as they move throughout the store.
With visibility into customer details, including their purchase history and demographics, and with real-time access to inventory information at their fingertips, associates can answer customer questions quickly while making more relevant shopping recommendations. Additional mobile capabilities range from allowing for price checks in the aisle to taking payments outside the store during special events.
The business case for next-generation retail management and POS systems is easy to make given the aforementioned benefits. Return on investment can be measured in terms of cost reduction, which is largely a function of increased efficiency and productivity. It can also be measured in terms of revenue growth, which is largely a function of improved customer satisfaction as well as improved marketing and sales effectiveness.
Other benefits such as more effective rewards programs, merchandise management and performance reporting and forecasting capabilities should also translate into positive financial outcomes over time.
From PCI to EMV and from advanced reporting to integrated customer loyalty capabilities, prospective buyers of a next-generation retail management and POS system may need to familiarize themselves with a few key concepts before embarking on the journey to upgrade their solution — or to make a first-time investment, as the case may be. Following are a few concepts to keep in mind.
Omnichannel Integration
To meet customers' growing expectations around "anytime, anywhere shopping," retailers need to be able to support multiple channels from a common IT infrastructure. That means providing access to all information related to customers and transaction flows in a real-time manner. It means tracking item-level information to enable dynamic pricing and suggest re-orders, cross-sell opportunities and different customer purchase and delivery options.
Cross-channel integration has become a big focus area for retail management and POS solution providers. And while few, if any, solutions can be said to have achieved complete POS integration — with a single point of commerce, unified customer repository and centralized order management across all channels and touch points — a number of leading solution providers have made major strides in that direction.
POS Data Intelligence
Which SKUs are the most profitable? Which are the least profitable? Which sales associates are the most productive? Which are the least productive? Which segments of customers are the most valuable? Which are the least valuable?
The answers to these and countless other questions reside somewhere in the POS data. In the past, merchants who wanted to mine the data often faced a difficult and time-consuming challenge. Many next-generation systems, by contrast, have built-in capabilities that make it easy to generate all types of actionable insights, often times on an ad hoc basis. This empowers merchants. It gives them the information they need to make informed decisions about all aspects of their retail operations.
Some systems can even help them look into the future and predict financial outcomes based, for example, on emerging sales trends by department or category.
With some systems, alerts can be set using predefined triggers to notify a manager when, for example, a merchandise item is running low and needs to be reordered. POS data intelligence, which goes by many names and generally encompasses multiple aspects of retail operations, is key to helping merchants compete effectively and drive continuous performance improvement.
According to the National Retail Federation, significantly more retail executives are considering cloud deployment over on-premise installations for their next- generation POS systems. As with many other industries, the impact of the cloud has been enormous, providing retailers with a range of benefits, including anytime, anywhere access to store activities, records and backend processes, across all locations, from any device. This degree of visibility is unprecedented and it offers a whole new level of management control, including greater access to POS data intelligence.
Customer Relationship Management
Today merchants can automatically capture and store customer information, including their past purchases and demographics, across stores and channels. Creating segmentation schemes, in some cases augmenting the existing customer information with additional third-party data, they can create a robust database of customer profiles.
The database can serve as the basis for launching targeted marketing campaigns, creating relevant loyalty incentives and building successful rewards programs. CRM tools can go a long way toward increasing customer retention, driving new customer acquisition and increasing the value of existing customer relationships.
Employee Management
Increasingly, retail management and POS systems are excelling in areas unrelated to "point of sale." A good example is employee management. Many systems now come with a host of integrated employee scheduling tools. Some systems even boast of financial management features designed to optimize labor utilization. These tools make it easy to not only perform basic tasks like tracking employee hours and submitting payroll, but, in some cases, predicting staffing needs.
Using data-driven sales forecasting and labor planning tools, managers can plan for the volume of business that is expected on a daily and hourly basis based on historic information and other factors. By accurately meeting labor targets, and also by understanding which sales associates are the most productive, merchants can better control payroll costs and maximize workforce efficiency.
Inventory Management
Some retail management and POS solution providers have also been innovating in the area of inventory controls. Simply put, the goal is to monitor inventory levels in a real-time manner to meet customer demand, reduce loss and increase profitability.
The goal, also, is to enable greater merchandise flexibility, including being able to offer new SKU variations and composites — e.g., bundling together different merchandise items to create new products. Some of the more sophisticated solutions offer automatic purchase order generation based on par levels and minimum order quantities.
Inventory control tools can also provide a measure of security as managers can automatically compare the variances between physical inventory and POS data to help detect merchandise inventory shrinkage that may be caused by fraud, theft or other employee or vendor actions.
From rising expectations related to the customer experience to payment compliance mandates, there is no shortage of reasons for merchants to upgrade their retail management and POS systems. And yet, many continue to use antiquated solutions, whether out of habit, due to misplaced priorities or simply because they lack a good understanding of the financial, operational and other benefits that a next-generation system can deliver. Whatever the reason, continuing to rely on an underperforming system to manage practically every facet of their day-to-day retail operations could prove to be a costly decision in the long run.
---
Jeff Zabin is Research Director at Starfleet Research, which benchmarks best practices in retail technology. Previously, he served on the leadership teams of IT market research firms Gleanster and Aberdeen Group. A globally-recognized market research executive, Zabin's bestselling business books on eBusiness transformation and data-driven marketing improvement have been translated into more than a dozen languages. His has also written hundreds of popular benchmark reports and articles in leading trade publications.