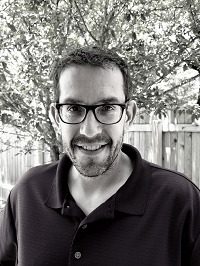 COVID-19 has massively influenced consumer behavior, and the economic fallout has had a huge impact on the role of price perception. Economic and public health conditions vary wildly by city, state and region as restrictions are lifted and reinstated. As a result, consumer behavior has become harder to predict across multiple locations, which makes zone pricing a must for retailers.
Savvy retailers are focusing more heavily on determining demand by geographic zones, using local data to inform prices, promotions and markdowns based on real-time consumer behavior. Before the pandemic, retailers were using these zone structures based on factors such as liquor and tobacco regulations, climate patterns, competitor footprint, customer demographics or cost structures. This helped them create unique zone structures reflecting critical differences in regional consumer behavior.
Now, retailers have an opportunity to optimize results across the entire lifecycle of a product based on rapidly changing patterns in the wake of the coronavirus. While a lot of focus has been placed on the major shift to e-Commerce, a critical element of post-COVID retail, this article will focus on other reasons why zone pricing is essential in the new retail reality.
To explain further, here are three key reasons why COVID-19 is increasing the need for comprehensive zone pricing.
1. Rising Supply Pressures
During the beginning of the pandemic, we saw prices spiking sharply upward in several key categories. If you look at grocery stores as an example, many retailers were forced to sell eggs at a loss because their wholesale costs increased dramatically. Numerous disruptions were localized, with some areas more heavily affected than others. Adding complexity, the largest product supply disruptions varied noticeably across regions.
Many retailers are now focused on putting themselves in a better position to establish hyperlocal pricing based on changing demand and supply inputs. The key is to do this not only based on predictable changes in supply costs, like gas prices or regulation, but also to react quickly to unexpected disruptions like weather or pandemics.
2. Fair Pricing During A Pandemic
Most states, along with the federal government, have laws on the books that are designed to prevent drastic price inflation on essential items during times of crisis. However, the regulations and penalties differ for every state and are often subjective. Some states neglect to define exactly what products are considered "essential" and how much prices can rise before being considered "excessive," for example.
The guidelines and regulations also are changing depending on states' responses to rising cases of the virus. As retailers look to serve their communities ethically and sustainably, they have to consider each state's unique pricing laws, and when those laws go into effect or expire. This is a tough, data-intensive challenge, as retailers must respond to multiple complex regulations that govern fair pricing, while ensuring that they continue to provide their customers with the full assortment and service their brands are built on.
3. Change In Price Elasticity
The price elasticity of demand is used to measure the relationship between price and demand, and how changes to one will affect the other. All products will have different responses in consumer demand to price changes. Therefore, it's critical to understand those differences when making important pricing decisions. When utilized properly, price elasticity can drive enormous value for retailers.
The closing of the economy, however, disproportionately affected some regions and customer bases. Retailers must determine the factors for those changes and learn how they have influenced price elasticity, for whom, and on which products in those regions. The price elasticity of each store will change independently from the rest of the business, and a well-designed zone structure will be able to identify those changes quickly and accurately with the right pricing platforms.
Build Certainty With A Zone-Pricing Strategy
Amid uncertainty, there is one thing that is certain — having the analytics and data at a regional level can help predict new realities as 'hot spots' evolve around the world. Within the U.S., the retailers that have visibility to pricing and advanced analytics at a regional level will be better able to weather the storm as COVID-19 continues to disrupt normal business operations.
Retailers tend to have all the data they need to figure out how demand has changed at the local level and to pinpoint consumer trends and buying behavior. They just need the agility and technical support to create a zone-pricing structure that considers key competitors while also leveraging industry-leading analytics. Using artificial intelligence to do this enables retailers to not only track the evolving demand of their customers, but also gives them the power to win the price-perception war by adjusting to conditions as they evolve in real time.
Furthermore, advanced pricing algorithms now allow retailers to dynamically execute their competitive strategies across numerous zones while maximizing profit potential on non-competitive items. 
There is no better time for retailers to reset and build a pricing structure based on a well-designed zone-pricing strategy that increases price competitiveness where it matters the most. Having the right price, the right promotions and the right markdowns in the right locations will help retailers drive positive results and gain market share in these turbulent times.
---
Matthew Pavich, Managing Director of Global Strategic Consulting for Revionics, develops data-informed, industry-leading pricing strategies, processes, analytics and organizational fluency to help retailers meet the challenges of today's increasingly dynamic and competitive landscape. As a leader in pricing and business strategy development, Pavich has 20+ years of experience in retail encompassing consulting, buying, pricing, and marketing across a variety of retail verticals, industries, and regions.