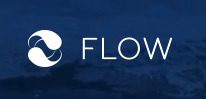 UPDATE: Flow has completed a $16 million Series A funding round. While Bain Capital led the initial financing in March, investment firms Fung Capital and Forerunner Ventures have contributed a combined $3 million to the round.
Forerunner Ventures counts Birchbox, Bonobos and Warby Parker among its portfolio companies and was an investor in both Jet.com and Dollar Shave Club. Fung Capital invests in retail technology startups such as Olapic, HookLogic, Tulip and Celect.
---
Cross-border commerce platform provider Flow has secured a $13 million Series A funding round from Bain Capital Ventures. The funds will be used to expand the cloud-based platform to global retailers and brands. Flow expects to announce additional retailer and brand partners in the coming months.
Flow is designed to bring international consumers a localized shopping experience that mirrors shopping from a domestic merchant. Additionally, the platform enables merchants to ship product from anywhere to anywhere in a cost-efficient manner, by automating end-to-end workflows across pricing, translation, landed cost, payments and logistics.
The platform uses AI and virtualization to address key requirements such as multi-currency pricing, cost-efficient and rapid shipping, international payment options, well-defined taxes and duties and simple returns.
Rob Keve, Founder of customer experience platform Fizzback, and Mike Bryzek, Co-Founder of Gilt Groupe, founded Flow in 2015.